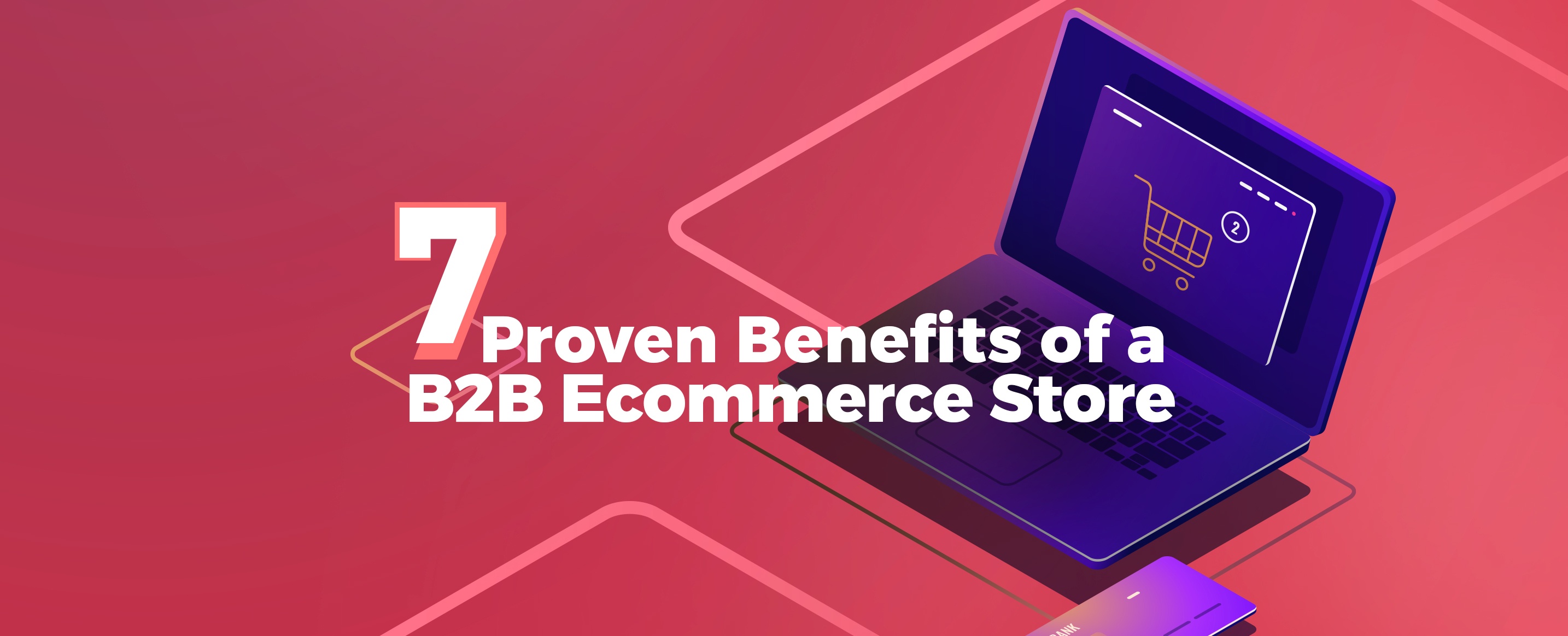 Over the past few decades, eCommerce business has been the most revolutionary discovery that man has brought forward. The increasing number of internet users globally facilitate the rise of eCommerce everywhere – this has not only changed how the world works around us now but also how dynamic businesses are changing their patterns and systems to find better ways of buying and selling their products. With the eCommerce platforms providing functionalities to a wide specter of users, this technological adoption has brought multi-sized (start-ups, established brands, enterprises) companies on the same page with equal levels of opportunity to grow and flourish their business – it is evident that eCommerce is the most preferential way of making business today.
While a lot of people think that maintaining an online b2b eCommerce store is all about advertising and selling your products, we know that there are a lot more b2b features that we use. Having an eCommerce store not only lets you sell your product – it lets you make your products YOUR!!! Let's see some of the benefits that an eCommerce store can provide to a business owner.

Benefits of having a B2B eCommerce Store
1. Endless Customer Reach
With an eCommerce store at your fingertips, there are literally no limits to where you can reach with your products. Once the strategies of selling your products are in place, it is bound to reach to as many potential customers as you want. An eCommerce store will help you expand in economies as the internet expands – there won't be any further costs to you. Leading brands like Adidas, NIKE, Sony, etc. are popular wherever there are media. Also, an eCommerce store will let a merchant cross the boundaries of geography and find business.
2. 24/7 Customer Experience
In an eCommerce store, the one thing everyone likes is the uninterrupted customer service. In the case of physical stores, one has to wait for the availability of the store owner to come and manage their requests. But with eCommerce stores, customers are free to contact the store anytime with their queries or requests – the eCommerce store ensures consistency of support with no exception of time and energy in order to communicate the product details.
3. Limitless Information
There is a constraint of space as well as the overall product knowledge at the physical store. An eCommerce store eliminates these limitations and equips the customers with limitless details of the products. This information builds customer confidence and even reduces their queries in order to convince them. These processes, in turn, let the salespersons focus more on selling the product rather than explaining what the product is.

4. Direct Customer Connection
It is difficult to manually maintain or capture all prospects & customer data into the systems. An online store does this automatically while the customer themselves provide their details. This ensures a direct connection between the supplier & the buyer, and it even eliminates the dependency on the salesperson skills in order to strengthen relations with the buyer.
5. Market Demand and Research
A company invests a lot into market research & feedback mechanism in order to predict the demand and prepare their stocks. A slight change in product design or product price takes months to get the market feedback which can impact their business. An eCommerce platform provides constant market feedback -a company can launch a new product online and get direct customer & market feedback even before they start the production of the new product.
6. Better Inventory Management
It is extremely critical for the merchants to manage their supply chain in order to provide timely delivery of products. However, companies that are selling through distribution network find it extremely difficult to plan & manage their inventory levels at different stores. eCommerce brings all these discrete stores onto a common platform and it timely highlights the demand side in order to efficiently plan the distribution of inventory between the stores.

7.  Brand Building and Market Strategies
It takes years to build up a strong and widely recognized brand. eCommerce is repeatedly challenging this theory by the option of creating a tremendous branding over the internet. It can literally chase the buyer till eternity or till they buy the product. Yes, the digital marketing gets coupled with the eCommerce store and it keeps reminding the buyer about the products they showed interests. Therefore, nobody can find a better salesperson than an eCommerce website.
eCommerce definitely cannot provide the touch & feel of the product that is available at the physical stores, and neither it can establish the interpersonal skills in order to impress the buyer – these are some ecommerce challenges. Yet, eCommerce is a very important strategy in order to grow the business, expand the customer base, strengthen the brand and increase the profits.
Get started with your B2B eCommerce store and gain a competitive edge in the market!
You may also like:
Future of B2B eCommerce in India – The Ultimate Guide
Top 7 B2B Ecommerce Challenges for Wholesalers in 2019
Mobile Optimization of your B2B Store – All You Need To Know