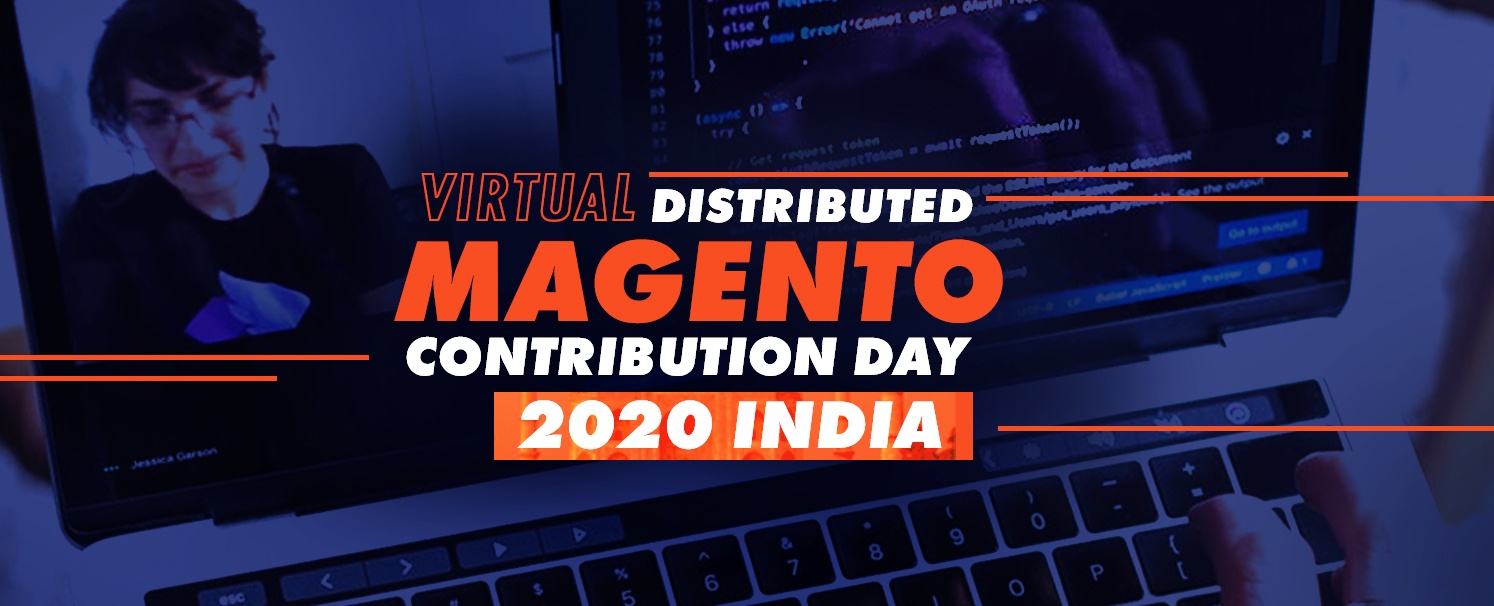 When it comes to an eCommerce platform, Magento is the leader in the industry.
To put it in the simplest description for the uninitiated, Magento is an open-source eCommerce platform and has been operating for more than 12 years in the market with an enormous userbase of digital merchants, partners and developers across the globe. It is a community-driven technological organization constituting Magento enthusiasts, developers and other technocrats who come together to contribute to the Magento community to suggest new features, fix bugs and provide better alternatives to existing features.
Distributed Magento Contribution Day is one such event organized by official Magento experts and partners across various regions on the same date that brings together Magento software architects, experts and developers under one roof for the technological enhancements.
The 3rd Edition of Magento Contribution Day In India was held on 10th October 2020 across 17 cities, them being:
Ahmedabad – Wagento
Bengaluru – Codilar
Bhavnagar – Meetanshi
Chandigarh – Netsmartz
Chennai – DCKAP
Delhi – ServerGuy
Hyderabad – i95 Dev
Jaipur – Ranosys Technologies
Kochi – CEYMOX
Kolkata – APPSeCONNECT
Lucknow – CED COMMERCE
Ludhiana – Techies India Inc.
Mohali – Source Mash
Nagpur – AYKO
Pune – BORN
Rajkot – MageComp
Surat – SOLWIN INFOTECH

Even people living outside of India came to join in on one of Magento's biggest community events.
Contribution Day India is happening. It's 5am here but is really exciting be evolved with @MagentoEngCom @magento team pic.twitter.com/LCC1xuVcKt

— Rodrigo Mourão (@rodrigowebjump) October 10, 2020
Although this year, Distributed Magento Contribution was held online due to the COVID- pandemic, the energy and enthusiasm among the team was at an all-time high.
#MagentoContributionDay is going digital this year, and not even COVID-19 can stop the biggest Magento Community event from happening.

So #Magento Geeks from #Kolkata join right in from the comfort of your home on 10th October!

Register at: https://t.co/uZgqld2VtO pic.twitter.com/G3o6teqrjP

— APPSeCONNECT (@appseconnect) October 6, 2020
There were over 488 registrations, out of which more than 150 developers came together to brainstorm and contribute to Magento's core code.
The #Magento #ContributionDay was momentous!
Out of 488 registrations, we had over 150 developers contributing to the Magento core code pool.
Special thanks to the #MagentoCommunity, #MagentoCommerce, and @vikrantshukla
We look forward to many more contribution days in future. pic.twitter.com/aZaXrKpU0o

— i95Dev (@i95Dev) October 12, 2020

The key creators and developers who helped in generating the highest priority and severity-pull also got a shoutout from Magento Community Engineering Team's official twitter handle.
Distributed #Magento #ContributionDay India highlights: Meet the creators of the highest priority/severity pull requests so far@GeetaModi5 from @ranosys @shikhamishra03 from @cedcommerce @gaurava1001 from @cedcommerce

Looking forward to wrap-up demo session fro more!

— Magento Community Engineering Team (@MagentoEngCom) October 10, 2020
With the collective brainpower of the brilliant minds, the results at the end of the event was outstanding, with a final PR result as:
Magento 2: 30
Merchdocs: 7
Devdocs: 2
PWA: 1
The final PR result of @magento Distributed Contribution Day is here:
30 – Magento 2
7 – Merch Docs
2 – Dev Docs
1 – PWA
Thank you all contributors, all organizers, and prize sponsors to make this successful. Thanks to @sergeivaschenko Gabriel and @rodrigowebjump @MagentoEngCom pic.twitter.com/SJ7eNiq2ni

— Vijay Golani (@Vijaygolani) October 10, 2020

During the event, Magento showcased some of the new and upcoming features that will come along with the next update.
The #Magento GitHub repo deployer tool updates described by @gabrielgama at the Distributed #ContributionDay India pic.twitter.com/w41VhqYkgb

— Sergii Ivashchenko💻 (@sergeivaschenko) October 10, 2020
For those who were unable to join the event on time, there are no worries since all Distributed Magento Contribution Day India presentations were recorded and published to the community engineering YouTube channel of Magento.
Distributed #Magento #ContributionDay India presentations and demos recordings are now published to the #CommunityEngineering youtube channel: https://t.co/qXkQ2rZFs1

— Magento Community Engineering Team (@MagentoEngCom) October 12, 2020
With all this, the 3rd Edition of India's biggest Distributed Magento Contribution Day came to a conclusion.
APPSeCONNECT was proud to be the official partner and host for Distributed Magento Contribution Day for the 3rd time from Kolkata. While due to the COVID-19 pandemic the event was held digitally, the excitement of 2018's 1st Distributed Magento Contribution day and the thrill of the 2nd Distributed Magento Contribution day held in 2019, was missed. However, what was not amiss was the coordination, teamwork, energy and enthusiasm for Magento among the team at APPSeCONNECT.
We are looking forward to greater things to come with Magento and their ever-enthusiastic community members.
Now, you can easily connect your Magento store with the back-end ERP/CRM system to automate the business process!


You may also like:
India's First Distributed Magento Contribution Day
Distributed Magento Contribution Day 2019 | India
Webinar: Enable Magento B2B eCommerce and Streamline your Operations