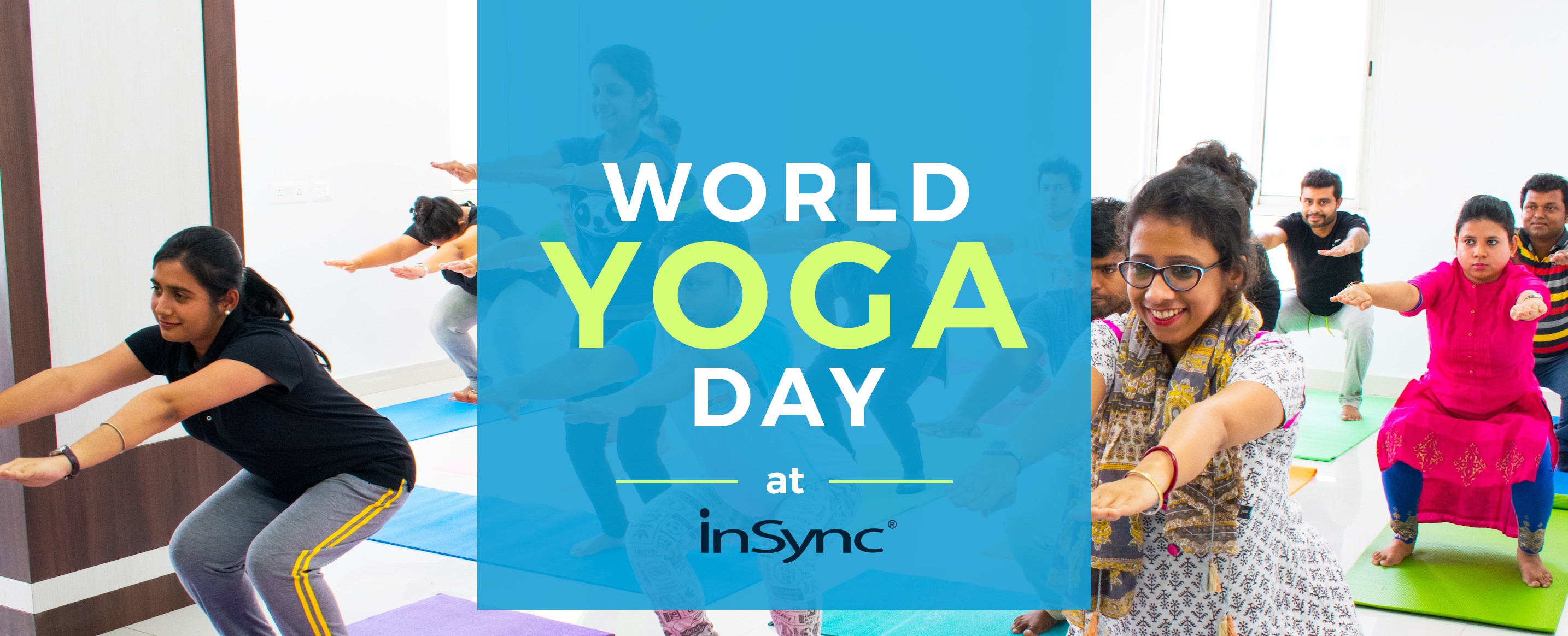 The yearn for comfort in this modern lifestyle gradually takes us away from physical activities. We prefer investing more time in our professional lives than in our domestic lives. While this often leads to appreciable professional development, we miss out on how we are gambling on our personal development.
With 'personal development' we not only mean our physical health, but also our mental health, social and family lives, and cultural robustness. Availing the convenience of shopping online is paid with stagnant posture of the body; taking the ease of washing clothes in a washing-machine is paid with reduced exercise of muscles and bones. These practices culminate over the years to gift us with various health issues like obesity, hypertension, cardiac problems, osteological issues, etc. In this situation, it is Yoga that can help preserving the peace of our mind, soul, and the wellness of our body.
What is Yoga?
In layman's terms, Yoga is an ancient science that helps the human body achieve integrity of mind and body and equips us with stable health conditions.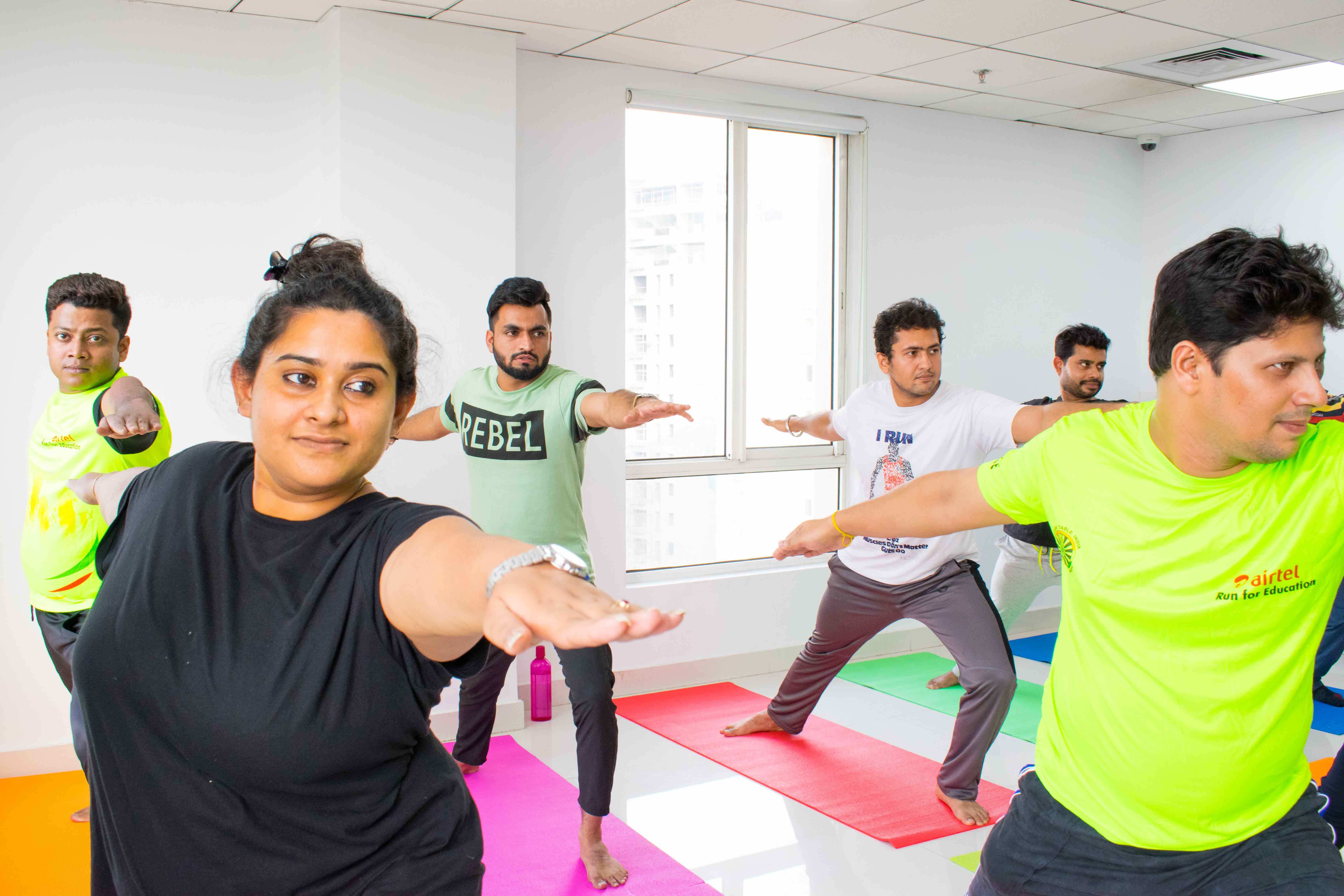 Google defines Yoga as "a Hindu spiritual and ascetic discipline, a part of which, including breath control, simple meditation, and the adoption of specific bodily postures, is widely practised for health and relaxation."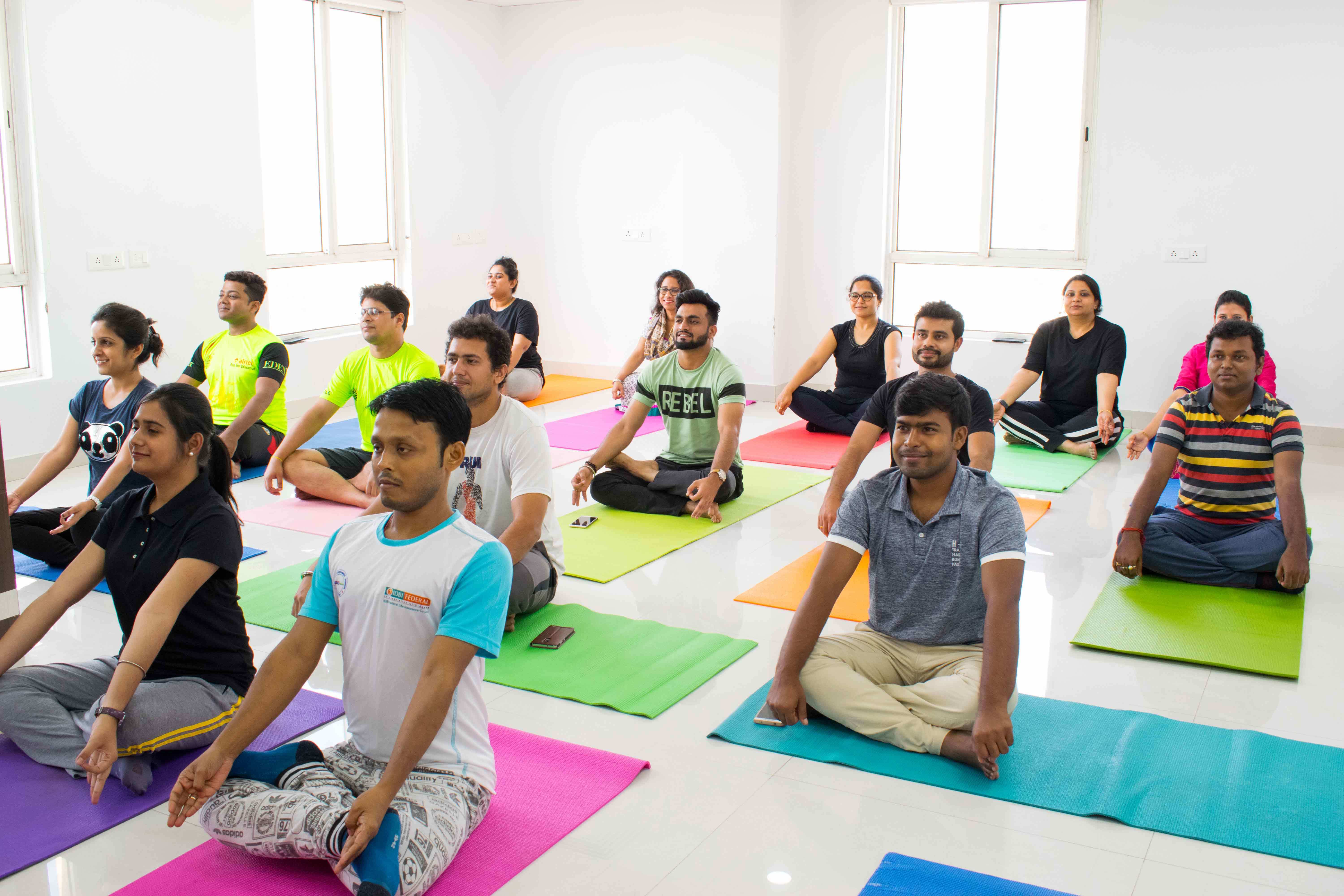 How does it work?
Yoga comprises of sessions of simple meditations and exercises. In the regular bombardments of technology, social media and other distractions, Yoga improves our concentration, mindfulness, IQ and emotional stability. It stimulates our creative juices and improves our memory – which helps us in utilizing more of our brain's capacity and achieve the best we can. Automatically, our energy and morale are boosted!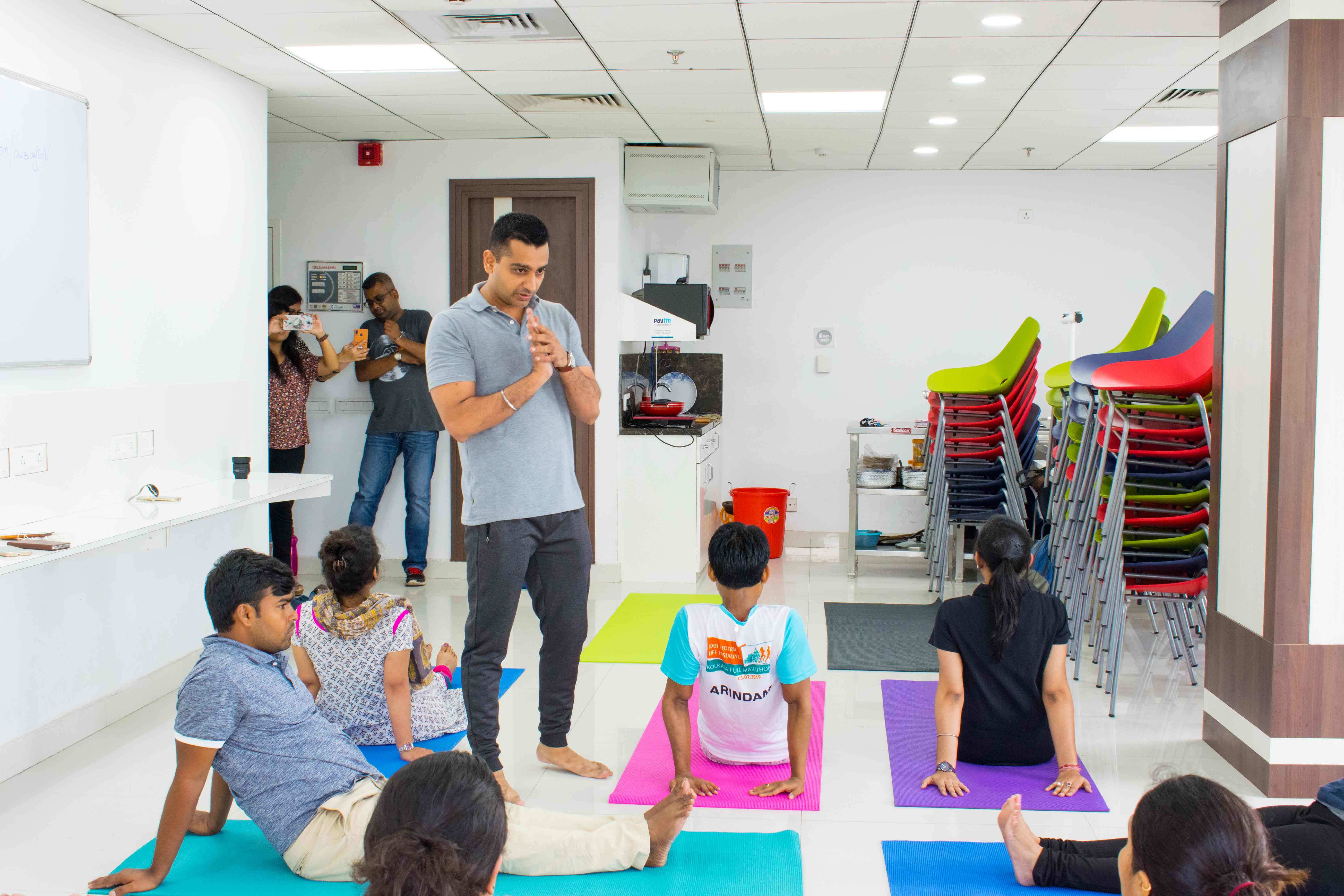 It also plays a vital role in strengthening our body. Yoga is the best practice when the concern is of giving the body an appropriate shape and the strength to endure the regular physical challenges that one may be introduced to, with age. Yoga includes a set of exercises that constantly causes transition of the body into different positions and stretching of various muscle tissues. As these exercises challenge the body regularly, our muscles are toned, thus giving us an attractive physique. Osteological problems like joint-pains, reduced bone density and breaking of bones (a medical condition known as 'osteoporosis') can be cured or prevented through Yoga.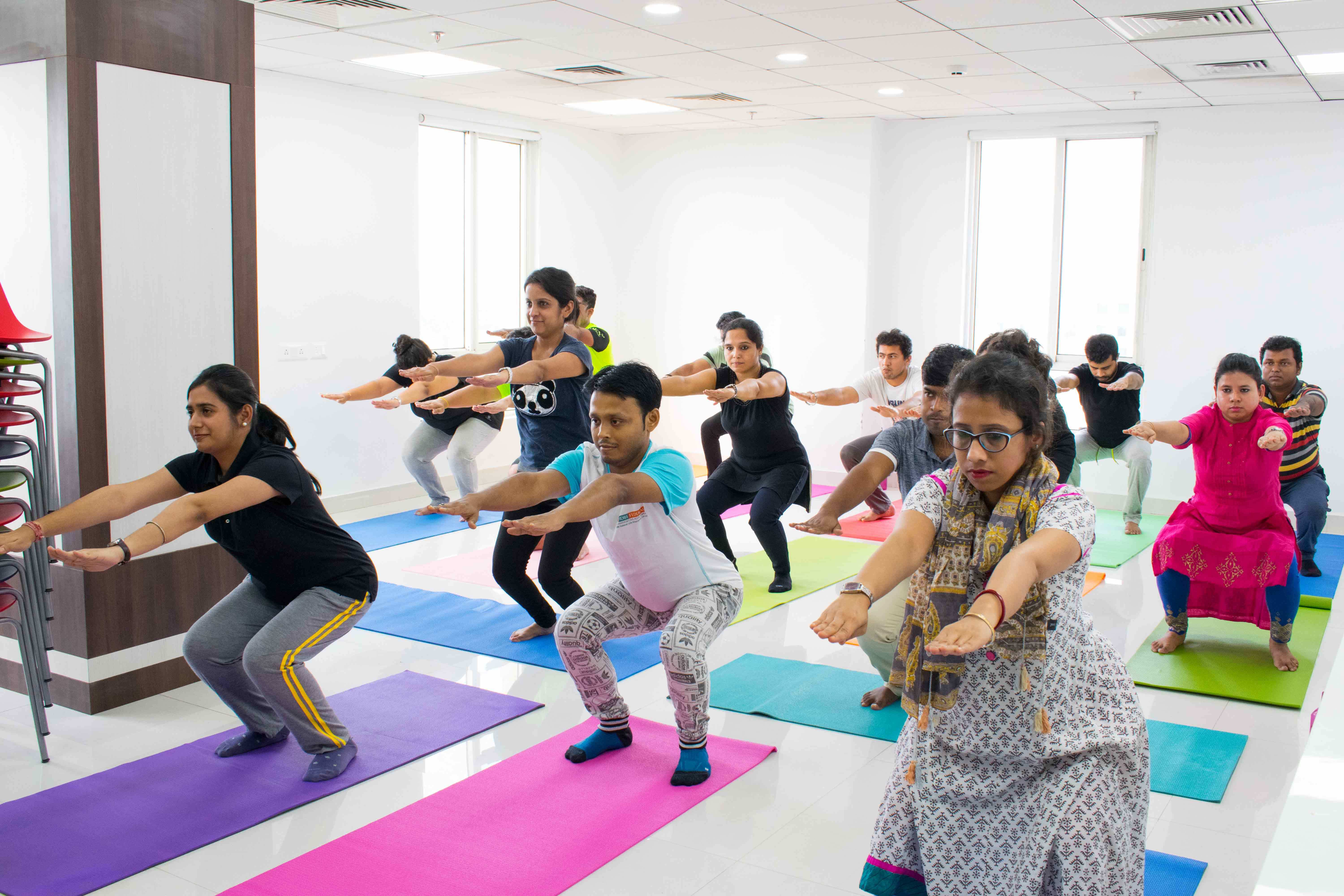 Thus, when the body is in the optimum status of survival, the susceptibility to diseases and disorders is naturally decreased.
The preaching of Yoga has been a part of the Indian society since centuries ago, but it has been recognized internationally only in the early 20th century.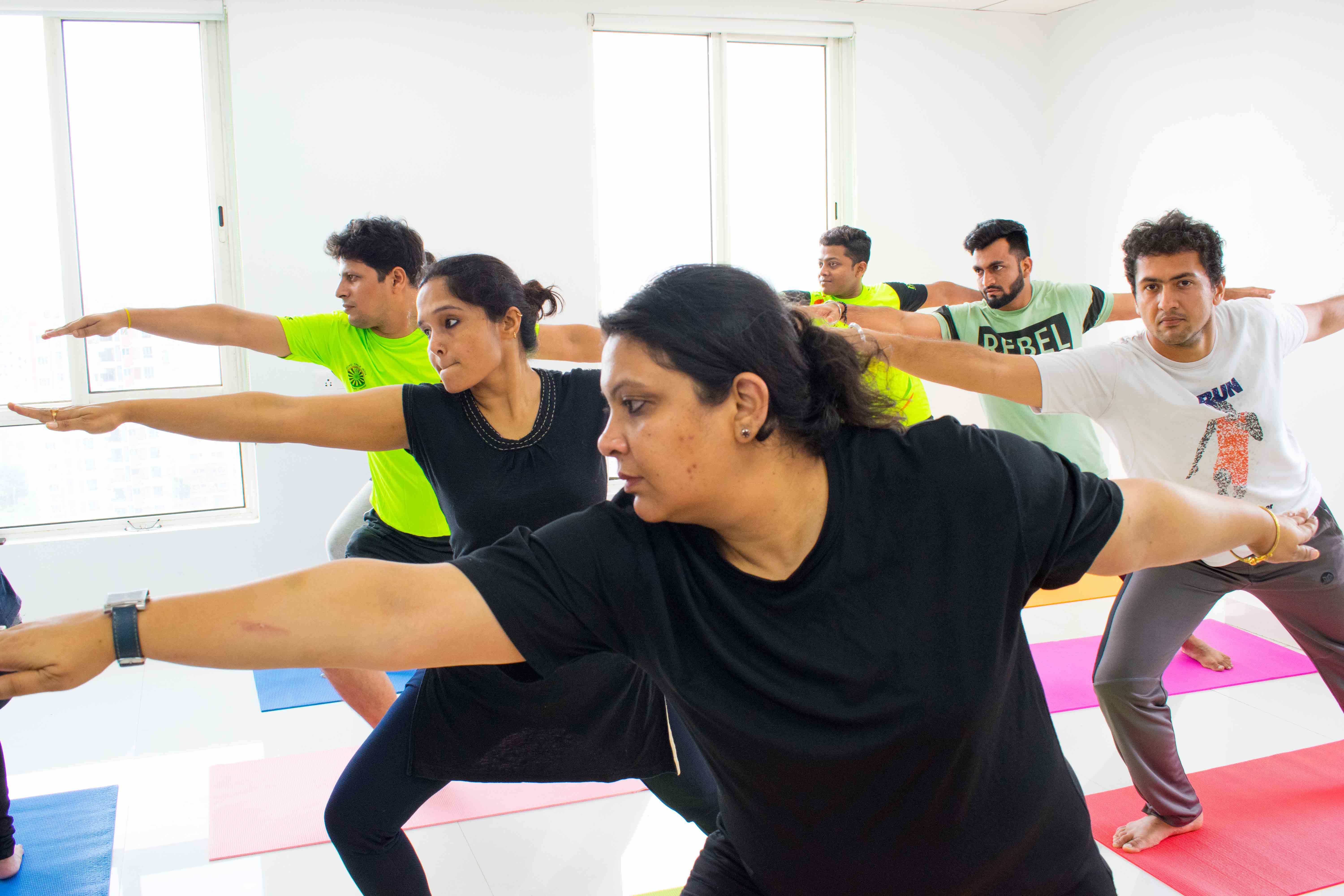 InSync being an organization that believes in the importance of employee health and wellness, we wanted to celebrate the occasion of the 5th World Yoga Day (June 21st) with a lot of zeal and enthusiasm. We organized a Yoga session today which saw very active participation from the employees. They sported in cool workout casuals and took this session with full gusto!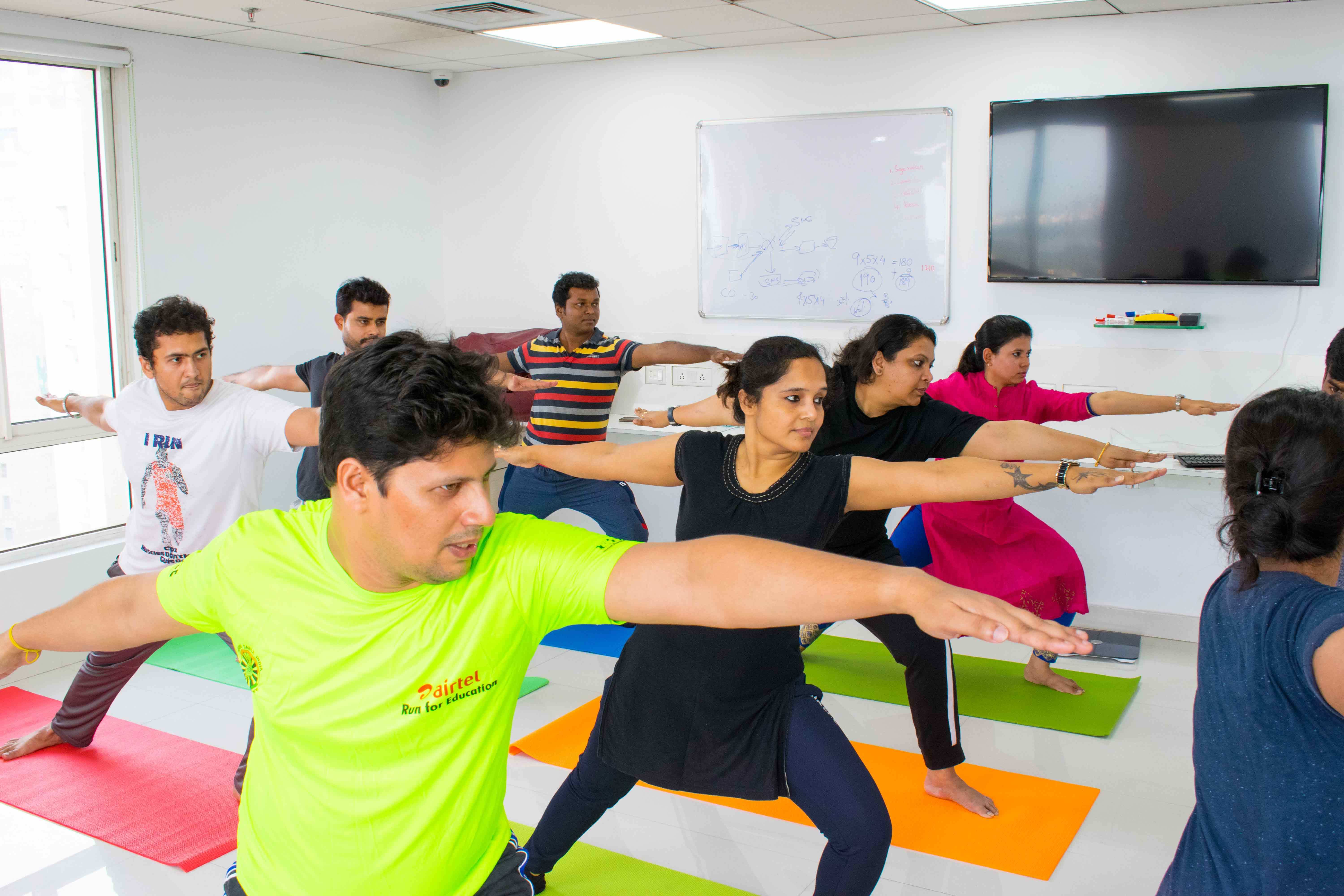 The office atmosphere felt charged right from the morning and everyone looked geared up for the regime. How beautiful the room looked with bright mats spread across the floor and participants twisting and turning under the trainer's instruction! The session was as highly educational as much fun it was. The different body postures and their importance was a new revelation to most of us. Of course, when the InSync family has assembled for some activity, nothing will happen without a pinch of laughter and giggles! It all ended with a very calming vibe and a beautiful knowledge sharing session.
So here we are – Team InSync – beaming with a fresh gush of energy and a new rush of blood in our veins on the 5th World Yoga Day! 🙂

You may also like:
Corporate Health and Wellness Initiative at InSync
Happiness in Two Wheels: PEDL and InSync
Awareness and Vaccination Camp on Hepatitis B at InSync