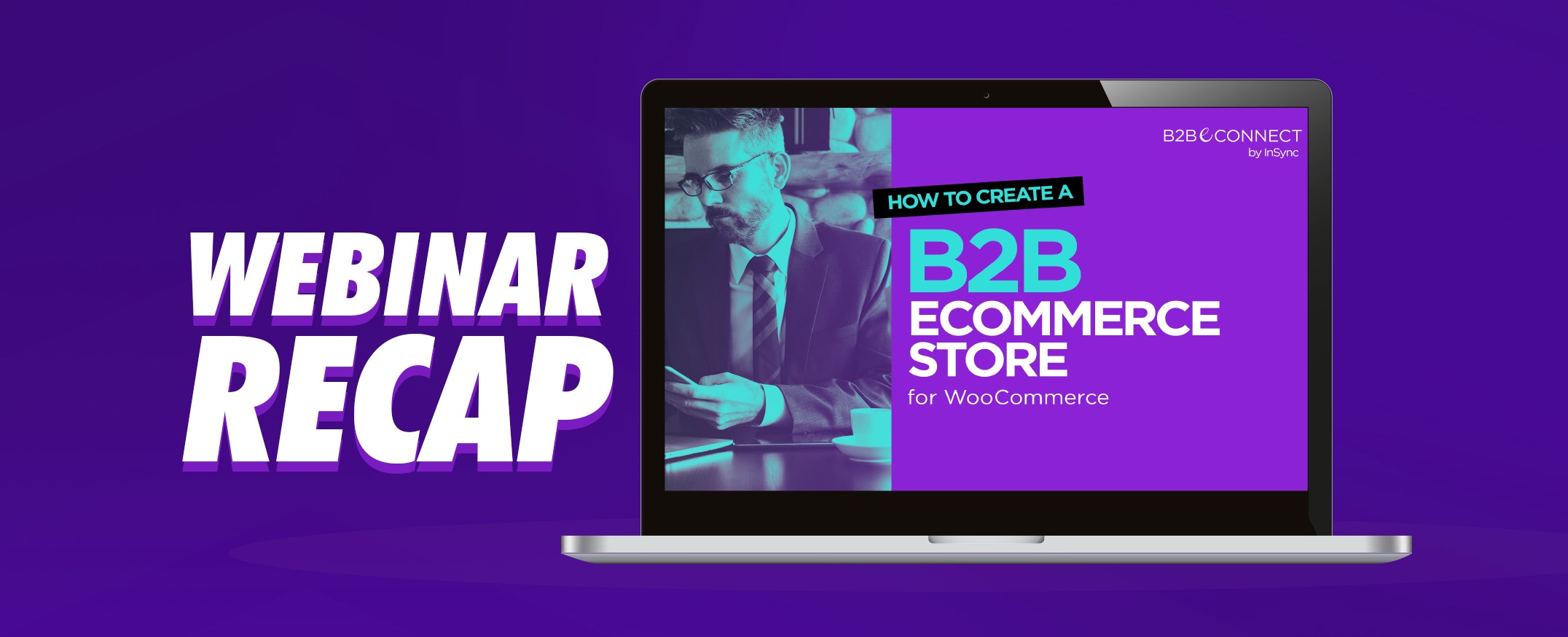 In the present world of Digital Commerce, transforming your business from B2C to B2B is directly proportional to your profit. When it comes to eCommerce platforms, WooCommerce is not only free but is the simplest eCommerce solution you will ever find with lots of customization and features. B2BeCONNECT is a single plugin that will help you to convert your B2C store to a full-fledged integrated B2B store.
To let people know about this extension and help merchants gain a competitive edge in the market, we at InSync recently organized a webinar titled "Create a B2B Ecommerce Store with B2BeCONNECT for WooCommerce". The webinar was held on 30th October and covered the following points:
What is B2B ecommerce?
Why B2B ecommerce is the next-generation digital commerce?
Why choose WooCommerce for your B2B store?
Top B2B ecommerce features for WooCommerce
Companies & Contact Persons
Price lists
Volume Discounts etc.
The webinar was presented by Mr. Soumitra Chakraborty, a technical consultant of InSync. He specializes in the front-end development of enterprise applications and is a proactive blogger as well.

We would like to thank all the attendees who joined this amazing webinar. We hope it was useful. In case you have missed the webinar, you can check this Webinar Recap which we have recorded:
Here are some of the Questions and Answers addressed during the webinar:
1. Can you manage the Credit Limit from the ERP itself?
Ans – Yes, it can be easily managed from the ERP. For example, there is an option in SAP for the Credit Limit which maintains the available balance and can be synced to any eCommerce platform.
2. What is an approval system?
Ans – Approval in B2B is the process of approval of any order by any contact person within the organization.
3. How to sync B2C items with an ERP?
Ans – It depends on the APIs – like WooCommerce if there are available APIs, items can be easily synced between applications and platforms.
Here is the Webinar SlideShare for you:
Get started with your B2B eCommerce store and gain a competitive edge in the market!