When starting an eCommerce business, the last thing that business owners think about is the website hosting solution. While the decisions regarding which eCommerce storefront, ERP (Enterprise Resource Planning), integration solutions, etc., takes the spotlight, it is also crucial to consider which website hosting tool to use.
It is impossible to have a website on the internet without a website hosting solution. Physical servers store every website that we access on the internet, and the process of making them available to be accessed via the internet is called web hosting.
It is crucial to understand what kind of hosting solution is best suited for your purposes. Startups and upcoming online businesses that do not expect to get much traffic may choose to go for shared hosting, while a large enterprise would require dedicated hosting or VPS.
Leading eCommerce Hosting Solutions Best Suited for Business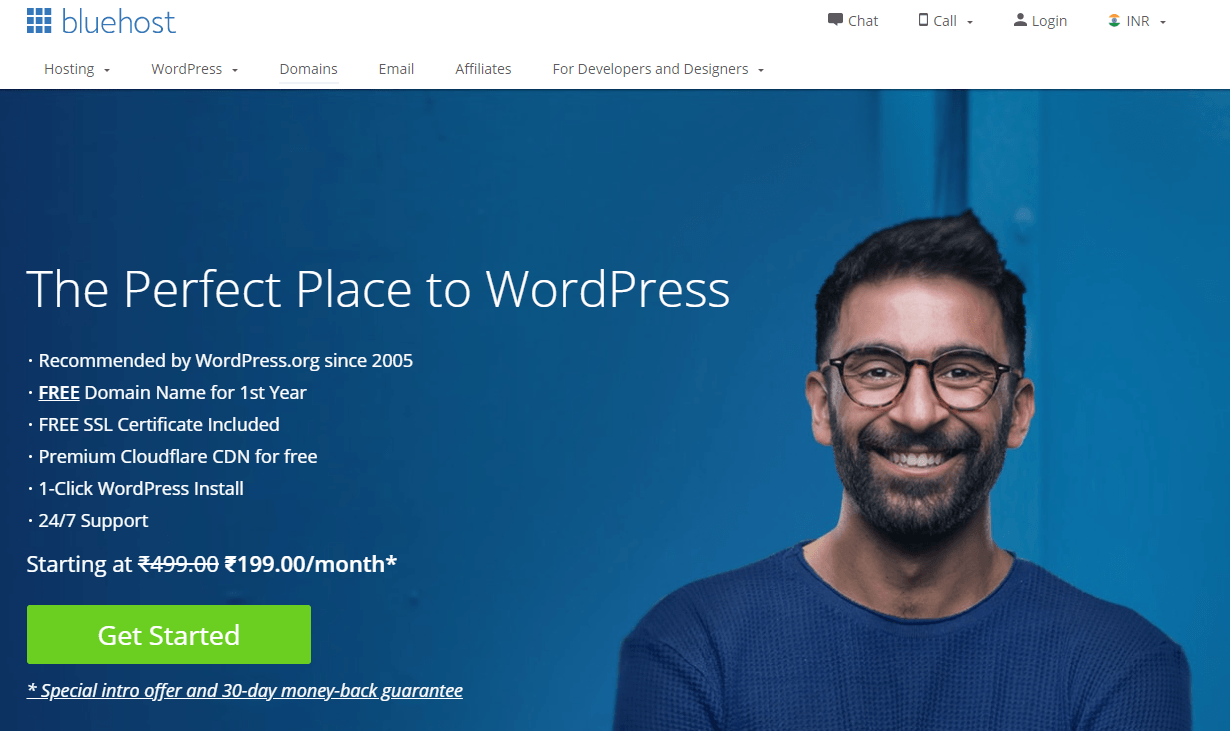 If WordPress is your platform of choice for website publication, then using Bluehost as your hosting solution is a no-brainer. Bluehost provides a vast range of plugins and automation features for WordPress, such as automatic WordPress & plugin updates, data backups & security. WordPress also recommends users use Bluehost as the web hosting solution. The customer service offered by Bluehost is excellent as well. Their live chat and support contact number available 24/7 to assist their customers.
Bluehost also provides a vast suite of data analytics and SEO tools to help new businesses to optimize their business operation and increase their online reach. These SEO tools track the website's performance and also score and rank the website for specific keywords. Bluehost is highly scalable as well. It provides flexible scalability for fast-growing businesses by giving users the option to shift from shared hosting to a dedicated hosting VPS.
Bluehost covers everything a new business would require making it the best web hosting solution for newcomers. Theirpackages start from $2.95/month to 14.95/month for their premium package.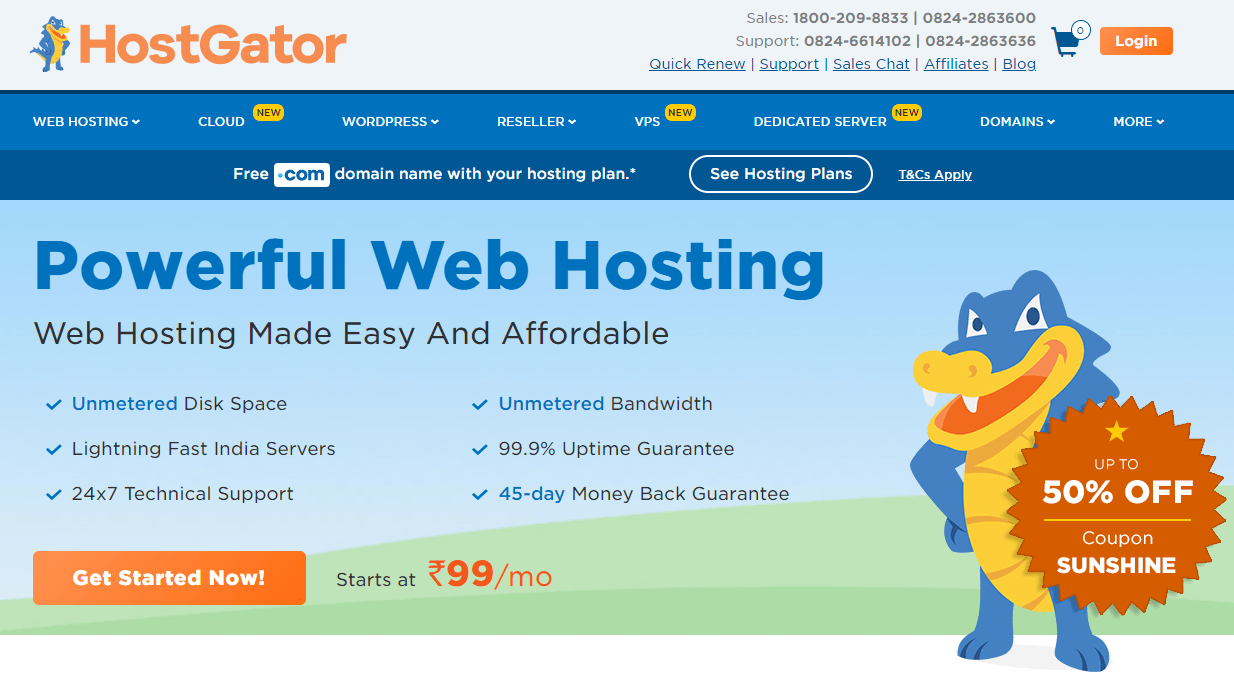 HostGator is best suited for small businesses looking to make simple eCommerce websites. Their hosting solution is Magento optimized, but it can be installed with other WordPress-compatible eCommerce sites as well. HostGator does not have any pre-installed or pre-configured e-commerce platforms, but their one-click installer can easily install them.
HostGator provides a vast library of documentation and tutorials for easy implementation and integration. If the documentation does not resolve the issues, HostGator offers 24/7 customer service through phone, live chat, and email support. Moreover, unlike most hosting solutions, HostGator provides live support under all plans. HostGator is among the best when it comes to server reliability. An independent audit found that HostGator had a server uptime of 99.996%, making HostGator one of the most reliable hosting solutions.

HostGator provides hosting for both Windows and Linux, with several upgrade options, including cloud hosting, VPS hosting, managed WordPress, and dedicated servers with their basic plan starting from $2.75/mo.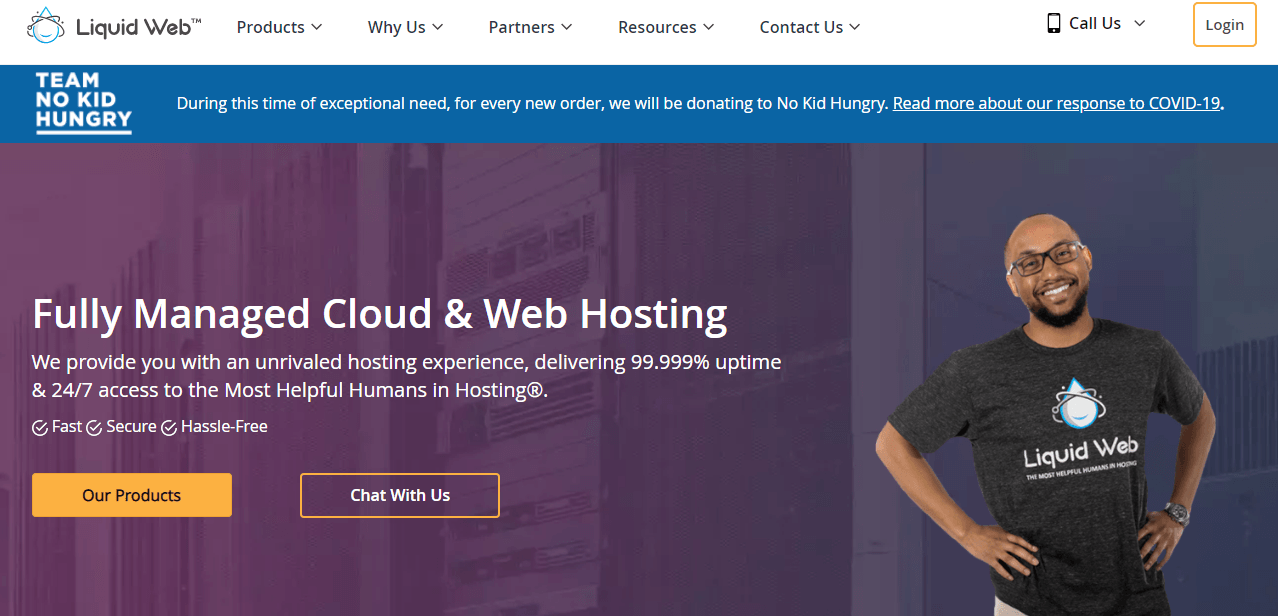 Founded in 1997, LiquidWeb has become one of the industry leaders in web hosting. LiquidWeb offers only dedicated hosting, making them a bit more expensive than other solutions.
LiquidWeb provides hosting for WooCommerce and Magento eCommerce stores. The solution does not come pre-installed out of the box. However, installation for the preferred platform can be done effortlessly with their one-click installer.
LiquidWeb will also provide its user with a free SSL certificate, access to their user-friendly site management interface, auto-scaling hosting technology, and automated daily backups. They also offer to their users PCI complaint stores along with regular PCI compliance scans.
Their platform runs on the world-class Nexcess platform to offer first-class optimization and support with the basic plan for WooCommerce starts from $19 per month and the basic Magento plan from $49 per month.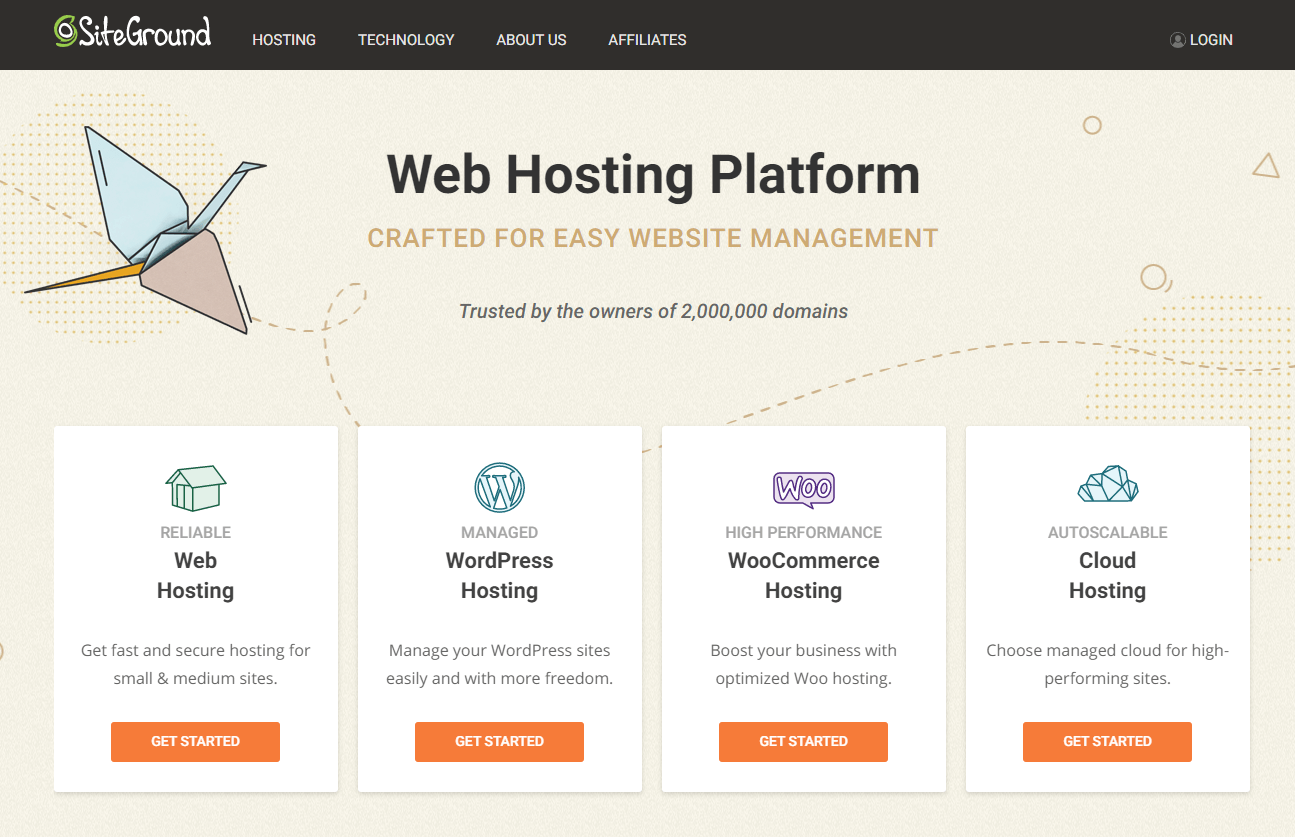 Siteground is one of the best eCommerce hosting solutions for WooCommerce. It comes with optimized out-of-the-box configuration and installation of WooCommerce with the ability to receive payment. Siteground is another hosting solution that WordPress recommends. Their standout feature is their ultra-fast server response times. Their use of Google Cloud with SSD persistent storage enables them to provide around 400 ms load times making them one the fastest in the industry.
Additional features included in the package are a free SSL certificate, daily backups, and a CDN. PCI services are, however, not provided by SiteGround. Users are required to use third-party services to achieve PCI compliance through SiteGround.
While their basic package offers a plethora of features for WooCommerce, their top-tier package called GoGeek provides additional developer tools such as server staging, Git repo creation, etc. While these features are more than what is necessary for hosting most websites, they do come in handy if the need for more complex features arises.
Their basic plans start from $6.99/month with a hassle-free 30-day money-back guarantee and 24/7 customer support for all users.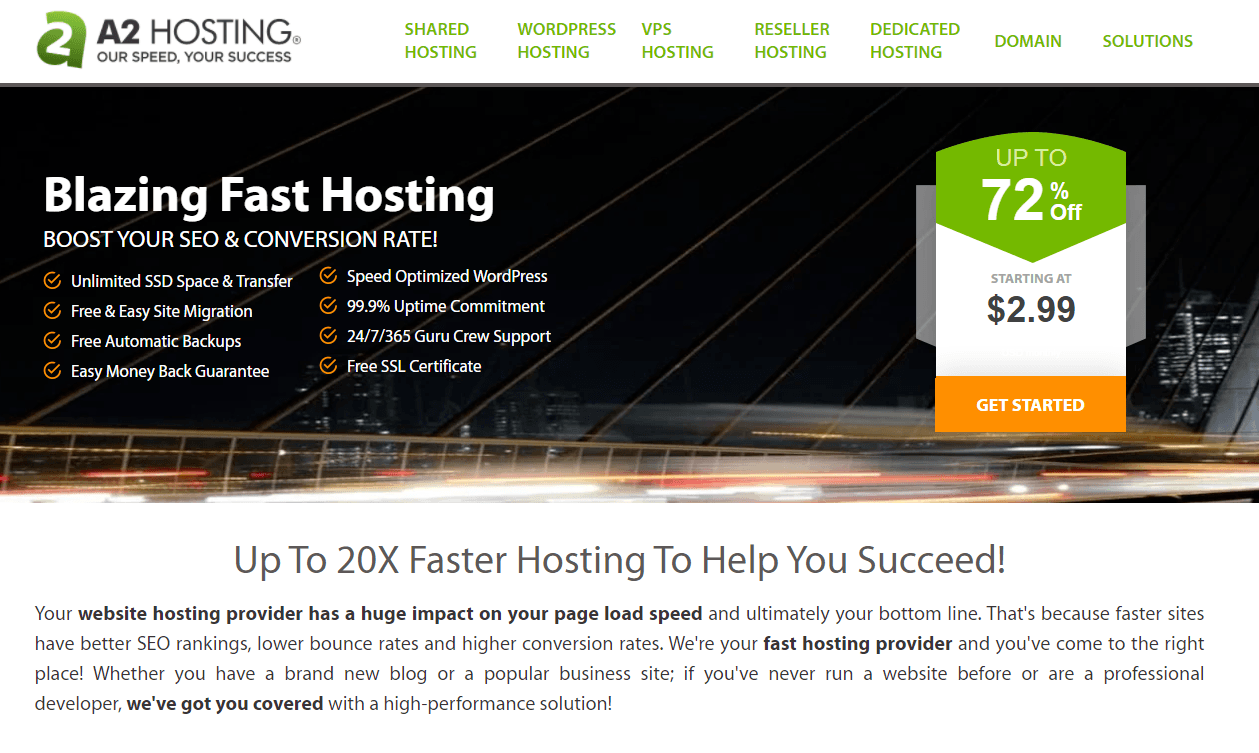 A2Hosting was founded in 2002 and has become the fastest and cheapest hosting solution in the industry. They offer optimized hosting for OpenCart and Magento. Each plan offers its users a range of features, such as a website builder, unlimited data transfer, money-back guarantee, easy site migration, free SSL certificate, unlimited email addresses, Cloudflare CDN, etc.
The one place where A2Hosting beats out its competitors is in server speed. Both shared and dedicated hosting has faster speeds for A2Hosting in contrast to its competitors. Their higher-end plans offer to their customers even faster servers packing extra features like 40% faster AMD EPYC CPU performance, 2x faster first-byte performance, manage 9x more traffic, and 3x faster read/write speeds with NVMe drives. A2 Hosting also provides very stable and reliable servers with 99.93% uptime. Their exceptional speed and server reliability ensure that you do not lose customers due to a slow website.
Their starting price for OpenCart hosting is $2.99 per month and $9.99 per month for Magento, making A2Hosting a cost-effective, fast, and reliable hosting solution for anyone planning to start an eCommerce store.
These are five of the best hosting solutions for starting an eCommerce store in 2021. Each solution caters to a specific need and keeping those features in mind one can easily choose the best solution that fits their needs.

You may also like:
Major Highlights of Meet Magento India 2021
Webinar: Successful B2B eCommerce for Wholesalers and Distributors
Top 15 eCommerce SEO Tricks That Work!