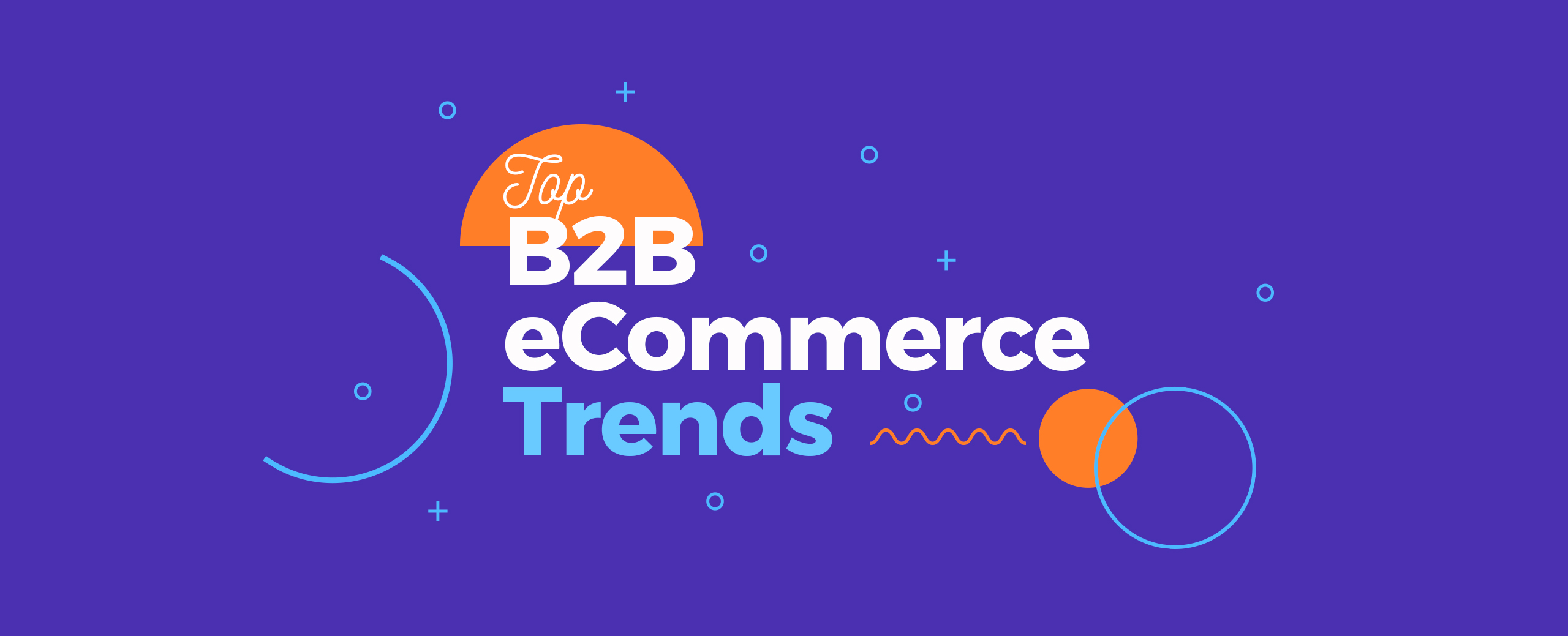 B2B ecommerce has been rapidly evolving in recent years and has become an emerging necessity for businesses all around the world. Defining one's digital identity has become a priority and keeping up with the emerging trends has become a must!
B2B eCommerce Trends That You Must Know in 2020:
1. Increased Use of Mobile Phones
With b2b ecommerce gaining popularity, the trend of mobile commerce will also become a crucial emerging trend in this scenario. A satisfactory experience while using cell phones is something that most users expect these days. Businesses, in order to keep up with this trend, is now adapting to two kinds of approach:
RESPONSIVE WEB DESIGN (RWD): This essentially means designing the features of the product in such a way that it easily adapts and responds to the cell phone users' preference which depends on the size of the screen, the kind of software they use and so on. The grids, layouts, images and texts should be designed in such a way that a user can easily shift from their pc to mobile while ensuring the same level of resolution and presentation of all the information.
PROGRESSIVE WEB APPS(PWA): The web developers when adapting to the PWA approach make use of all the available and latest technology and create the best possible app for users.

2. Use of AI
AI has managed to become a part of almost everything we do now. Be it watching a TV series, shopping online or even recommendations that are made, artificial intelligence plays an important role in all these activities. Companies all of the sizes are now leveraging AI to their advantage. This helps them in making personal recommendations based on what is whatever a consumer looks up online. This real-time data interpretation also provides an inclusive solution for various complex problems by automating daily tasks and shifting the focus of the business towards important issues.
3. Personalized Customer Experience
Providing satisfactory customer experience is essential to ensure customer retention and even increased sales in the long run. However, due to the features that b2b ecommerce brings on the table, this trend will gain even more popularity. Here's why enhanced customer experience will become an important trend of b2b ecommerce in 2020:
Businesses can now recognize the tastes and preferences of the customers and thus, a more personalized experience is ensured.
Interacting with customers to ensure they are satisfied with the services provided has become more of a necessity to ensure the retention of customers.
The customers engaged in b2b expect a certain level of consistency from the customers. This consistency can be ensured only by providing good quality end-user services.
By following the above-mentioned trends, a business owner can expect to gain a competitive edge in the market of digital commerce this year. Catering to the need of your customers by following the trends they follow and creating a convenient experience is the key to increase sales and revenue of your B2B business.
Get started with your B2B eCommerce store and gain a competitive edge in the market!

________________________________________________________________________________
You may also like:
5 Techniques To Improve Your B2B Site Experience
7 Proven Tactics To Increase Your Sales Productivity
Effective Cold Calling Tips and Techniques to Succeed in Modern B2B Sales