Team InSync Ran for a Cause at Airtel Run for Education Marathon, Kolkata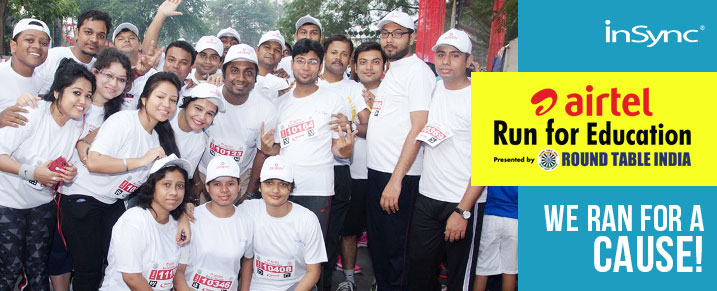 Kolkata witnessed the second edition of Airtel Run for Education Marathon on 29th November, 2015. More than 7000 participants started coming in from 5:30 am in the morning at the City Center 1, Salt Lake venue from across India and abroad. The event was organized in pursuit of education of underprivileged children by Round Table India.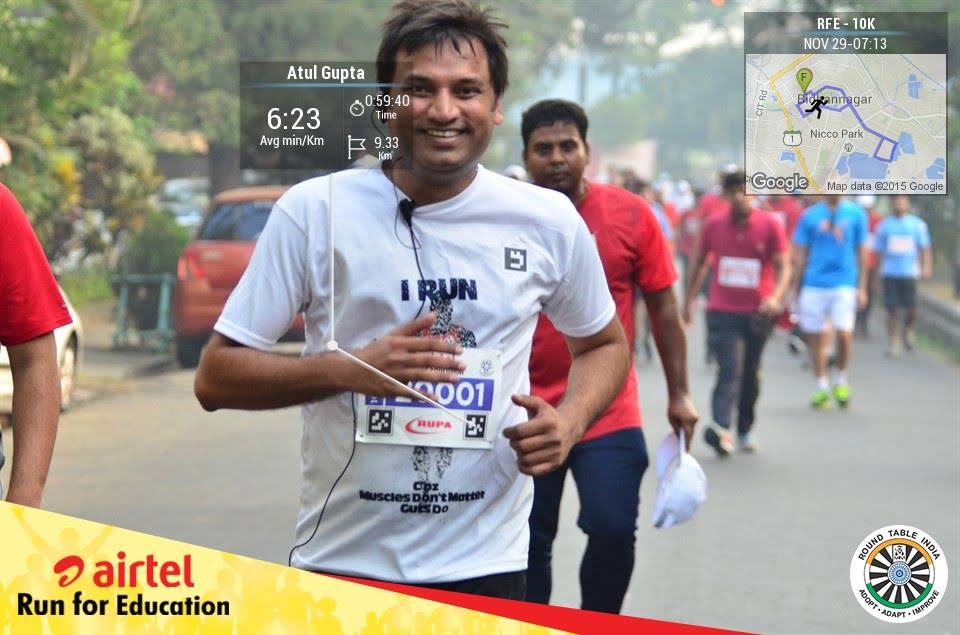 The Marathon had 3 run categories- 21 Km Run, 10 Km Run and 5 Km Run. The 21 Kilometer Run was flagged off at 5:30 am while the 10K run was flagged off at 6:10 am and lastly the 5K at 6:40 am.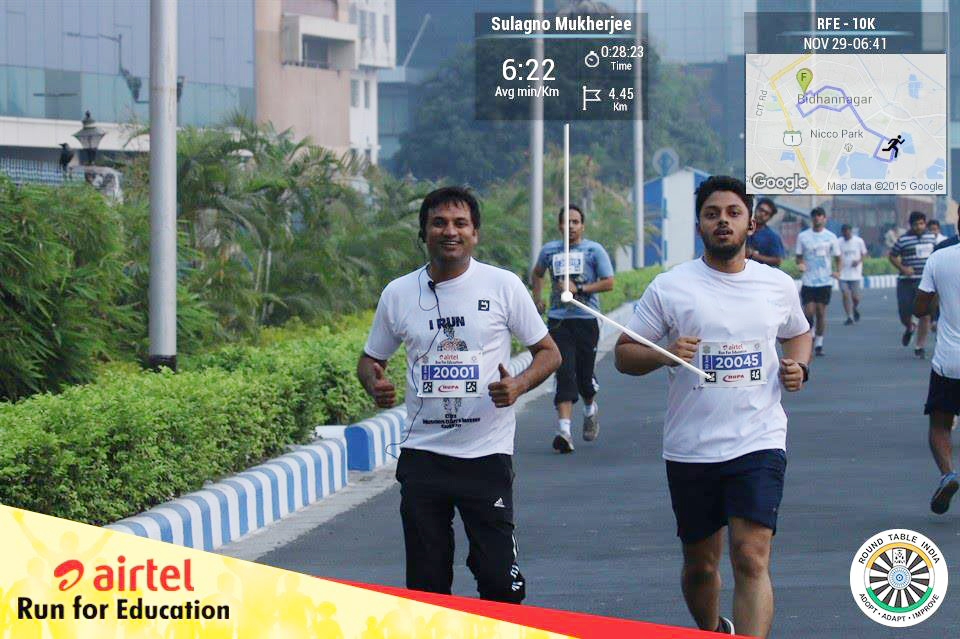 Never an all-work-and-no-play team, we always keep our spirits high and believe in making a difference for our society. We proved it right on this fine Sunday morning. Yes, the entire InSync team made a point to show up for the noble cause by participating the marathon with great enthusiasm!
What more, our team also coordinated with the event organizers to implement a real-time photo tagging application called Pic2Go and also actively assisted in the online promotions and marketing of the event.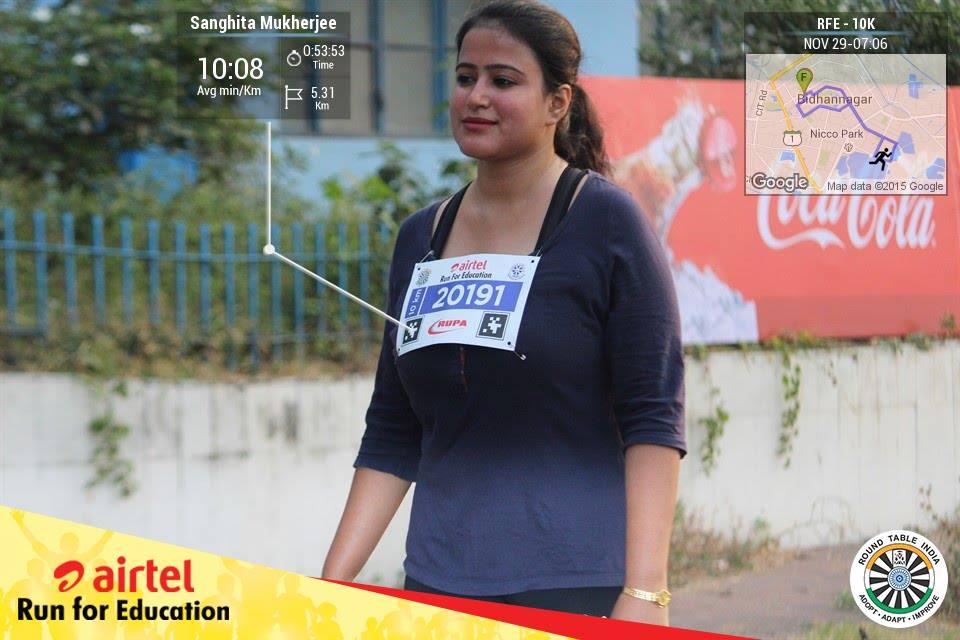 With over 6000 registrations, it was a mega event and to set the energy levels even higher, ex-top cop Kiran Bedi was present as the celebrity guest. The entire route was filled with cheerful crowd where participation mattered more than competition against each other. It was a fun run for a greater cause.
It was more than just a marathon, as the stage was set on fire by Svitch Band and other performers.
Our super-energetic team participated in all the race categories, most in the 5 km category. But let's check out some of our team members; performances in the 10 km and 21 km categories.
Atul Gupta, our CEO participated in the 10 km race and completed it in 01:09:13
Sulagno from our team participated in the 10 km race and completed it in 01:09:47
Other Bravehearts from the team were Sanghita in 10km race and Soumitra Chakraborty 21 km race.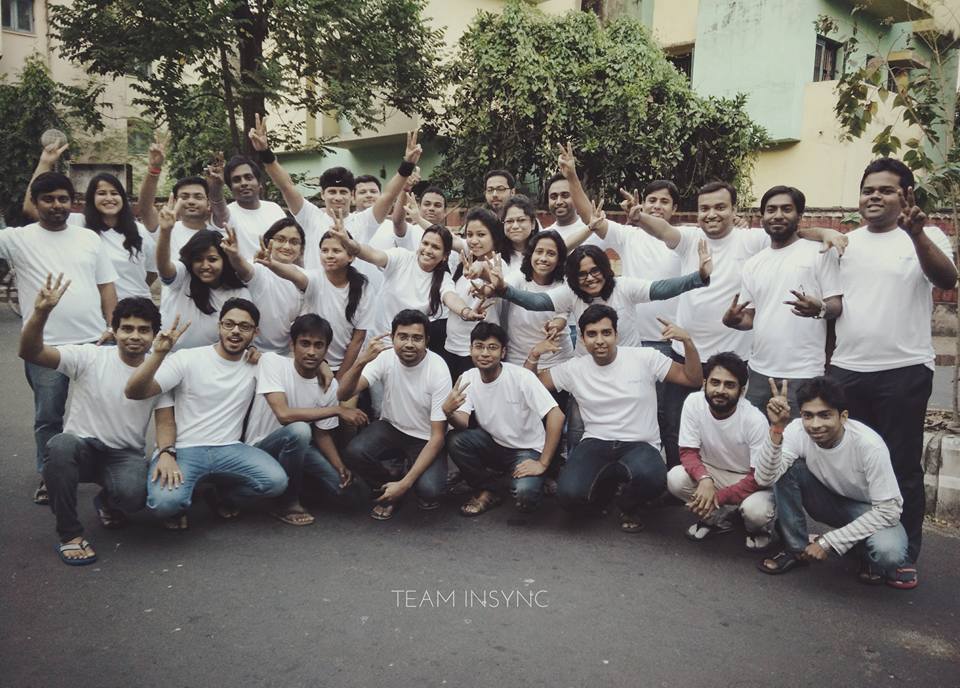 Competition didn't matter. Smiles and spirit did. Participations of skaters, Bike Marshals were special attraction of the event too.
The Airtel Run for Education also witnessed the evolution of technology. Starting from the use of timing technology where every participant of the 21Km and 10 Km got to know their personal time of completion. With the help of Pic2Go app, photos of marathon runners were updated on their Facebook Profiles in real-time and team InSync was happy to assist the organizers in the process.
We look forward to next year!