Stimulate your Customers with Magento B2B Credit Limit feature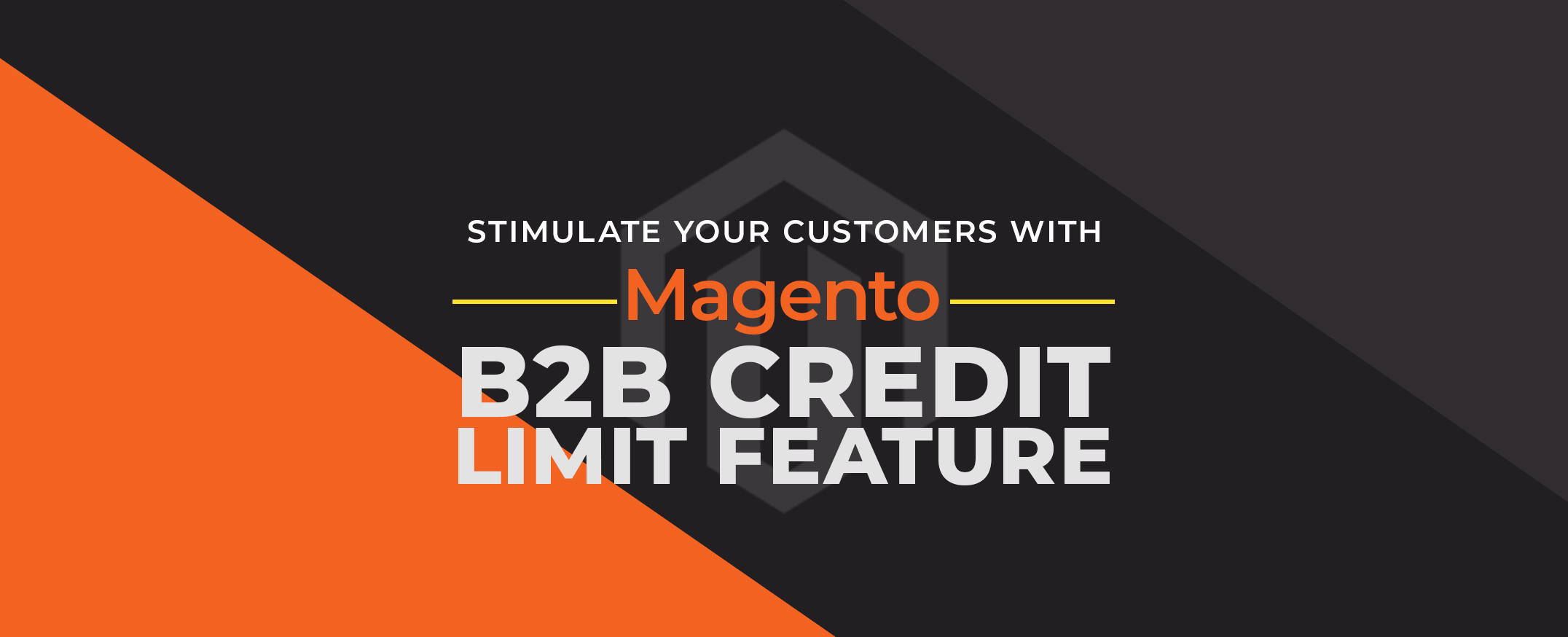 Relationships matter the most when you are in a B2B or Wholesale business. To keep your B2B Customers, you should have a very good relationship with them. Good relationship invites credit policy for the buyers when they are buying in bulk. This B2B Ecommerce feature lets customers buy products and pay later using their Credit Limit. This article demonstrates how you can enable this feature with the full-fledged B2B solution B2BMage for Magento 2.0
What is Credit Limit?
It is a feature provided to all B2B Customers. An admin user can provide Credit Limit to any B2B Customer. If a Credit Limit is provided, then the contact person can use it at the time of placing an order by using the Credit Limit payment method on behalf of B2B Customers. Once the order has been placed, the said amount will be deducted from their credit limit balance.

What is B2BMage?
This extension enables complete B2B features in your Magento store and helps you deliver remarkable ecommerce experience to your business buyer! It has the following features:
Contact Person and Sales Rep Accounts
Customer specific discount for all products
Customer specific – product specific price
Customer specific tier price
Customer Specific Catalogue
Credit limit as Payment Method
How to enable Credit Limit for B2B Customers in Magento?
Login to Magento admin panel with valid credentials.
Go to Stores –>Configuration –>Sales –> Payment Methods –> Credit Limit
Select enabled as yes and you can change the title.
Go to Customers –> All Customers — > Customer Type (B2B) –> Edit –> Account Information Tab.
Add credit value to the B2B Customer and click Save Customer.

Login as Contact Person in the front end to Place Order using Credit Limit
Choose credit limit payment option to place the order.
Not only this, our integration platform APPSeCONNECT helps you to sync this data with all the major ERPs in the world. For e.g. the SAP Business One Credit Limit.
You may also like:
21 B2B Ecommerce Terms You Must be Aware of in 2019
Top 7 Ecommerce Hosting Services for your B2B Wholesale Store
5 Types of Users for your B2B Ecommerce Store