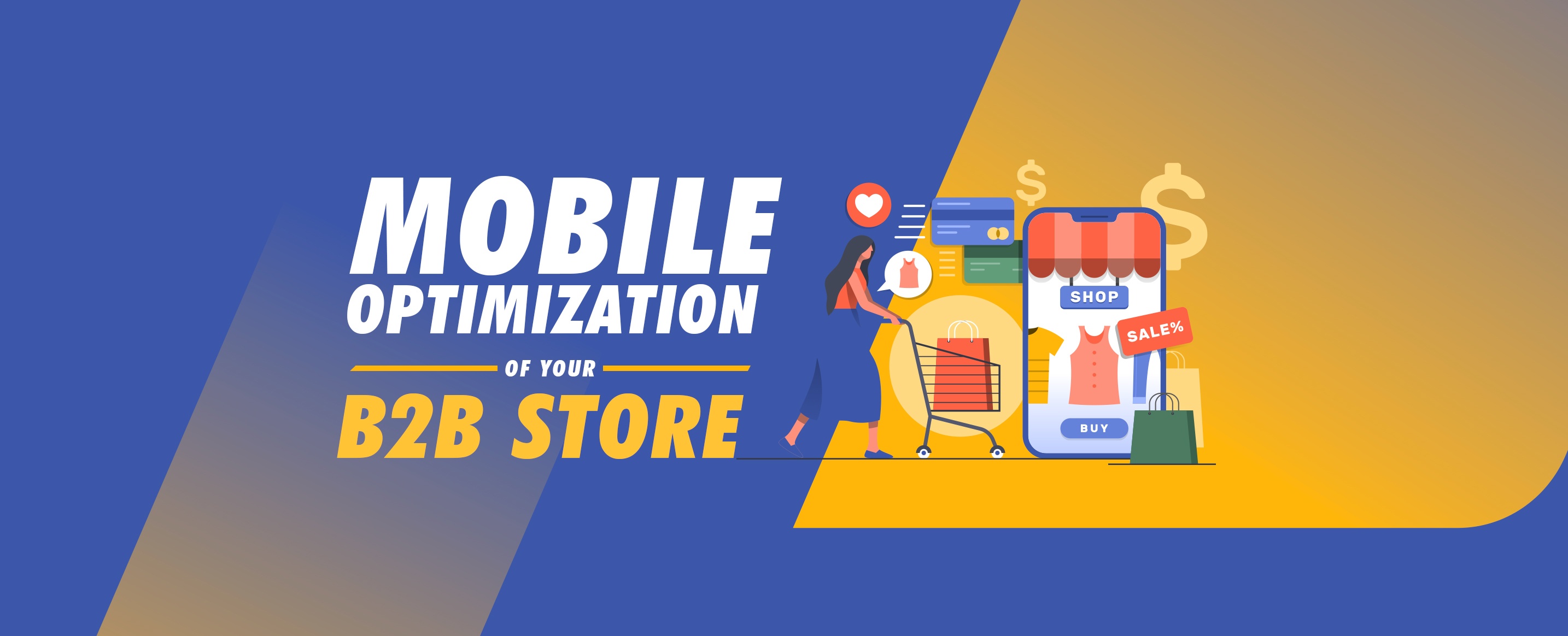 The device you are using daily in your hand for texting and social media is not just for this purpose only. This is becoming the primary way to access the internet for almost everything.
And that makes the mobile a primary tool for eCommerce brands and businesses to reach their customers.
The competition is becoming tougher for businesses to make their product and services available to their customers. That's why a cell phone is a better approach.
Mobile optimization for your B2B store is everything you require to put a step forward in an eCommerce business. And to rise above your competitors, mobile domination is required.
Trends And Statistics
The mobile eCommerce sale is booming very fast. And a study says that the sales will account for over 54% by 2021. However, another study states that about 12% of consumers found mobile for eCommerce shopping to be convenient. On the other hand, about 67% of consumers complain about the pages and links are too small to access and it reflects a very unsatisfied user experience on mobile.
This means it is necessary to optimize your store for mobile to reach out and provide your customers with a smooth shopping experience.

The main areas and factors to keep in mind when you are setting your store for mobile-
1. Is your website mobile friendly?
The answer is actually simply 'Yes' or 'No'. Every mobile website works in a different way and that varies mobile-friendliness for each as well.
So, there are online tools available to assess mobile-friendliness to a certain level.
These tools to consider-
· Text visibility.
· UI/UX.
· Pop-up usage.
· Image & video loading.
· Page loading speed.
These all play a crucial role in how a user interacts with your site.
2. What do you need to consider for your eCommerce website?
There are some additional but important factors that need to take into consideration. These include the elements and images on your website, how it processes, how it's presented to the customers, and how it integrates with other applications.
How To Optimize Your B2B Ecommerce Store For Mobile
Sometimes this involves minor tweaks to the website to set a good benchmark. And other times it required a complete redesign.
There are many eCommerce platforms and open source technologies available in the market for setting up a stunning and fully functional eCommerce store. Some of the major technologies are Magento, Shopify, BigCommerce, WooCommerce, etc.
These technologies provide–
Responsive and Eye-Catching Website Design
User-Friendly Navigation
Fast Website Load Times
Optimized Images and Videos
Eliminate Invasive Pop-Ups and Ads
Reduce Heavy Content
What you should ask yourself?
Is my website attractive and easy-to-use?
Can users easily click on the pages and links on my site?
Does my website load quickly and without errors?
Are the content is easily accessible to the customers?
Are the contents on my website loading properly?
Is our checkout process easy to follow?
Am I creating an experience that my customers will enjoy?
Mobile optimization for eCommerce is about considering the user's experience and making it as easy as possible for them to find what they are looking for.
Get started with your B2B Ecommerce store today and streamline your business process!

You may also like:
How Order Approval System can Boost your B2B Ecommerce Sales
Understanding Advanced Order Management with B2B Ecommerce
6 Ways to Increase Your B2B Website's Conversion Rate