Meet us at the Asia's First CeBIT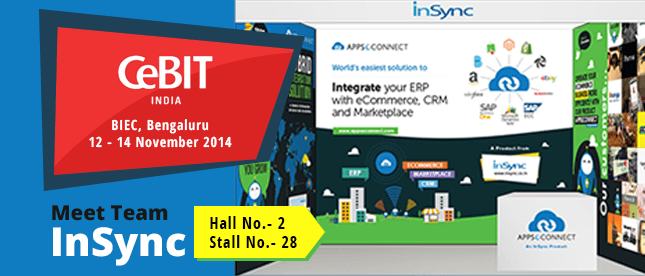 CeBit is the world's largest IT business exhibition and conference and is launching a Bangalore version this year.
We will be exhibiting our product APPSeCONNECT – world's easiest solution to integrate your ERP with ECommerce, Marketplace and CRM from 12 to 14 November 2014.
With our product, we aim to help online retail businesses leverage on their investments on multiple systems and yet be efficient by enabling their systems to talk to each other.
So, if you are around, do stop by and say hi. We'll be there at Hall 2, Stall no. 28 at CeBIT India, Bangalore. See you there!