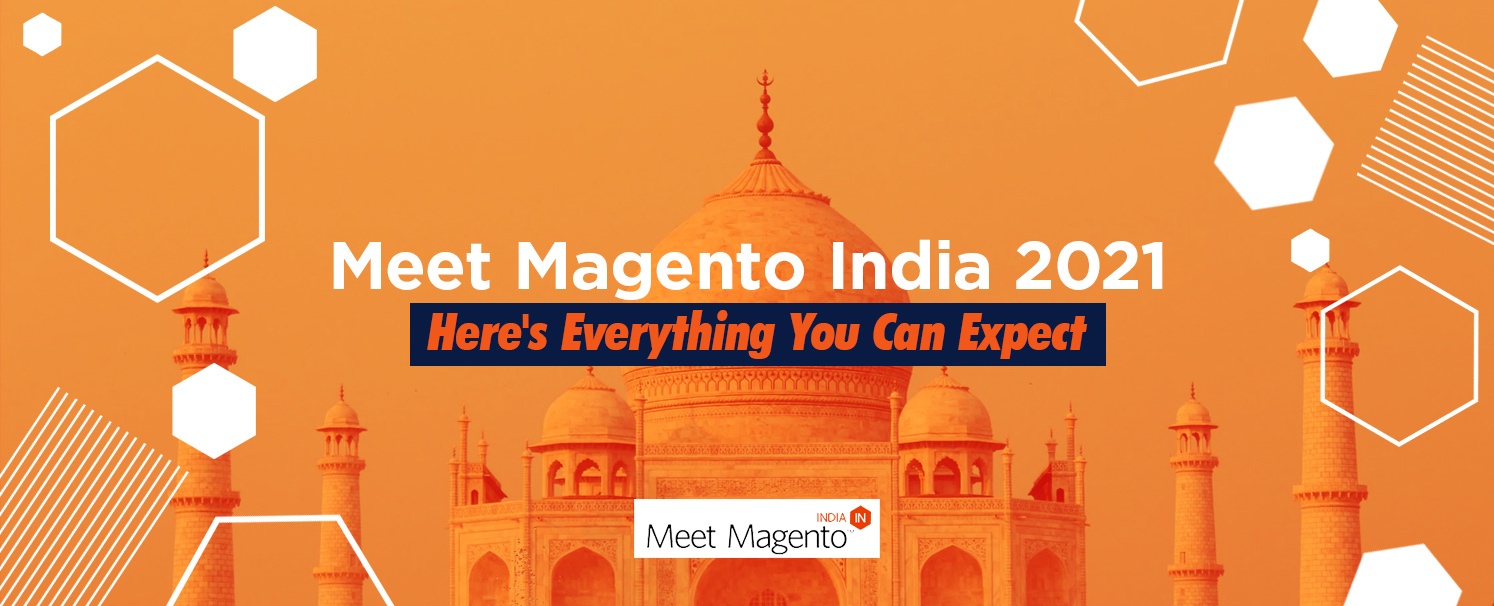 India's biggest Magento event is just around the corner! Meet Magento India is the must-attend event for all Magento developers, bloggers, retailers, eCommerce & Digital marketers. Meet Magento India is one of the best events for all of the Magento Community to come together and learn about what's new going on with Magento 2. 
With the previous year's massive success, Meet Magento India is back again in 2021. The event will be conducted digitally, in light of the on-going COVID-19 pandemic on February 4th, 2021. While Meet Magento India 2021 will be virtual, it will be no less exciting and a must-attend event for everyone in the Magento Community. 
INSYNC is proud to announce that we are a contributing Gold sponsor of Meet Magento India 2021 and are looking forward excitedly to attend it. 
Why Attend Meet Magento India 2021?
A hub for networking
Meet Magento events are great for networking. With over 1000 attendees, Meet Magento India 2021 will be an excellent opportunity for the Magento Community members to make new contacts and create business networks. Get the golden opportunity to network with Industry experts, Magento Masters, Magento Contributors, Magento developers, Magento Partners, Service Providers, and find prospects for new business opportunities. 
Get the Expert Advice
Participants attending the event will get the opportunity to meet Magento experts Magento community, Magento Contributors, Magento U Authorized Trainers, Magento merchants, and global leaders from Magento Solutions, Enterprise, and Gold partners. With over 35 speakers sharing their knowledge and experiences, the event will be an excellent opportunity for everyone attending to get access to a massive source of knowledge and insight for Magento. 


Tech sessions
In a world of ever-changing technology, it is crucial to keep yourself always updated. The event will showcase everything new and upcoming with Magento. Get the opportunity to become familiar and knowledgeable on different technical sessions like Magento PWA, Magento Upgrade, Payment Industry, Magento B2B, Community Engineering, Cloud application management, Magento TDD, Scaling & Performance, etc. through 25+ expert-curated sessions.
Be Part of a Global Event
Meet Magento is a global event, with events hosted in over 40 countries including the USA, Japan, Germany, Indonesia, Argentina, Mexico, Spain, UAE, etc. Experts from across the globe will come to attend and share their knowledge in the event. It is a great opportunity for participants to learn about the different eCommerce and Magento strategies used globally.
Design Insights
Get insight from industry leaders on creating high impact personalized customer experience and visual engagement across the webshop. Get access to design strategies that will not only bring in more customers but also help you create a strong brand identity for your business.


Swag Things Up
No Meet Magento event is complete without their free swag. Join in to get the opportunity to get your hands on some of the coolest Magento goodies. Free swag would include items like Event T-shirts, Diaries, Laptop Bags, Discount Coupons for Magento 2 Training, and Surprise Gifts from different sponsors and services providers as well. 
If you are a Magento enthusiast, you can book event tickets to reserve your seat from the Meet Magento India 2021 official website. To know more and stay updated with what's going on at Meet Magento India 2021, follow the #MM21IN hashtag on Twitter. 
Join us and do remember to meet us at the Meet Magento India 2021. InSync will be glad to discuss business with you and help you embrace digital for the coming change of the market. Employ solutions that not only turn your business into one complete journey but also as digital commerce platforms that help you enrich your processes to maximize your profits and make more business for you.
See you all on February 4th, 2021!


You may also like:
Top 15 eCommerce SEO Tricks That Work!
Our Top B2B eCommerce Blogs of 2020
The Secrets to B2B Online Success in 2020 and Beyond