1M/1M Pitch Fest Competition-Kolkata

One Million by One Million (1M/1M) hosted a pitch fest competition for the first time in Kolkata on November 1 2012, to promote and develop entrepreneurship in Bengal. The contest was cosponsored by PwC and the Institute of Leadership, Entrepreneurship & Development (iLEAD), and held at the Institute of Leadership, Entrepreneurship & Development (iLEAD) campus. Out of 50 applicants there are top 10 companies from various sectors were selected for this competition.
This program is supported by noted Silicon Valley entrepreneur, strategist and author Sramana Mitra and the One Million by One Million (1M/1M) global initiative, which has a goal of nurturing one million entrepreneurs to each potentially reach $1 million or more in annual revenues.
Kolkata 1M/1M pitch fest was attended by a couple of hundred entrepreneurs who came not only from Kolkata, but also from surrounding areas like IIT Kharagpur, Durgapur, Ranigunj, etc. A 5-minute pitch was presented by each participant, followed by a 5-minute strategic analysis by Sramana. Each participant received Ms. Mitra's hard-hitting, strategic evaluation of their prospects.
InSync Techfin Solutions selected in Kolkata, India, Top 10 companies and delivered the businesses pitch to Sramana Mitra's 1M/1M Pitch- Fest.  Mr. Atul Gupta from InSync Tech-Fin Solutions pitched, about the company focused at building innovative solutions complementing SMB ERP Product Primarily in the eCommerce Vertical. And how InSync is successfully addressing the integration gap between SAP Business One and Magento, and has already generated $500k in revenue.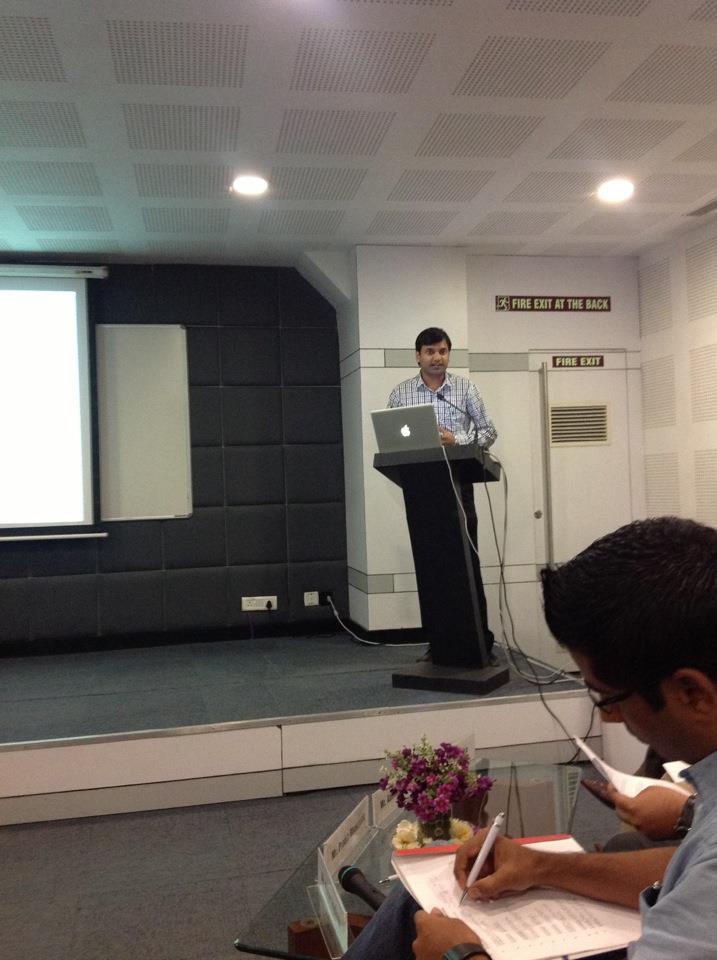 It was a remarkable experience for every one of us at InSync Tech-fin Solutions Ltd. and a memorable moment, when our pitch, awarded by the judges along with Sramana Mitra at Kolkata, 1M/1M Pitch- Fest.