InSync at Zoholics 2019!!!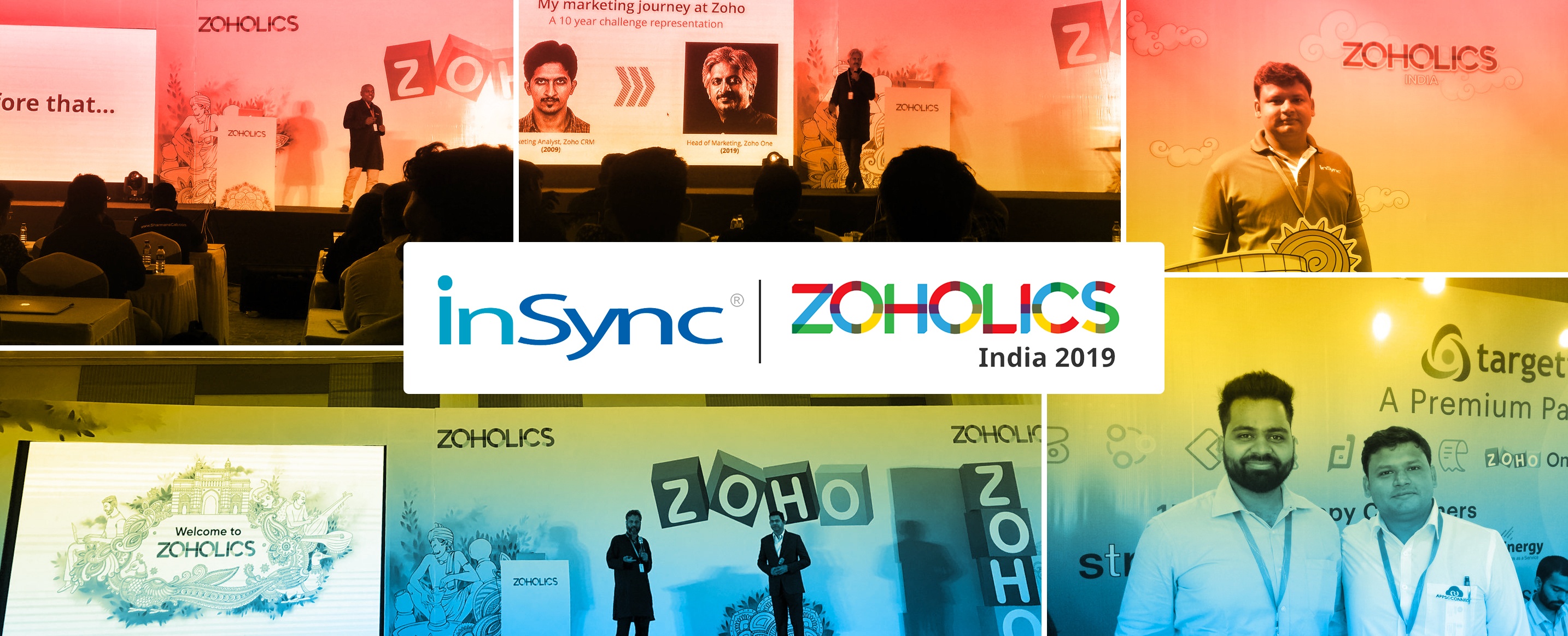 Zoho recently organized its extravagant global event in India – Zoholics 2019, Mumbai. The event was scheduled from 9th to 12th November and brought together almost 800+ attendees. Depending on the number of people, this was the largest Zoho community event of the region and has created history in bringing together scores of enthusiasts and tech-specialists under one roof. Zoholics India was designed to give users the opportunity to learn, network, and get the resources to take the teams to the next level. This user conference has been a journey where Zoho users hear about the latest Zoho solutions, get inspired by the visionary keynotes and big picture, experience hands-on workshops and one-on-one sessions, and connect with like-minded peers who also use Zoho to drive their businesses.
The event was mainly focused on partners and developers and brought forward many solution partners who were sponsors for the event. There were renowned marketplace partners such as PayPal and PayU who were presenting at the event, showcasing their products for a secure and easy payment gateway with Zoho.

The event was categorized into two tracks – Sales and Marketing track and the Finance Plus track, which constituted a lot of sessions providing knowledge on different spheres:
Product Keynote: Zoho One – Vision and Roadmap
Zoho Finance: the Back-Office Backbone
What's New with Zoho Books?
Email as Your Effective Marketing Channel
Digital Payments by PayPal
Streamlining Inventory and Order Management
The development track mainly talked about APIs, Zoho Creator, Zoho architecture, development opportunities, etc. The Sales and Marketing tracked talked majorly about solutions like Zoho One, Zoho CRM, Zoho Commerce, Zoho Desk and the progress of other Zoho suite of applications. The team went deep into how these applications can be configured and implemented easily to suit the business processes.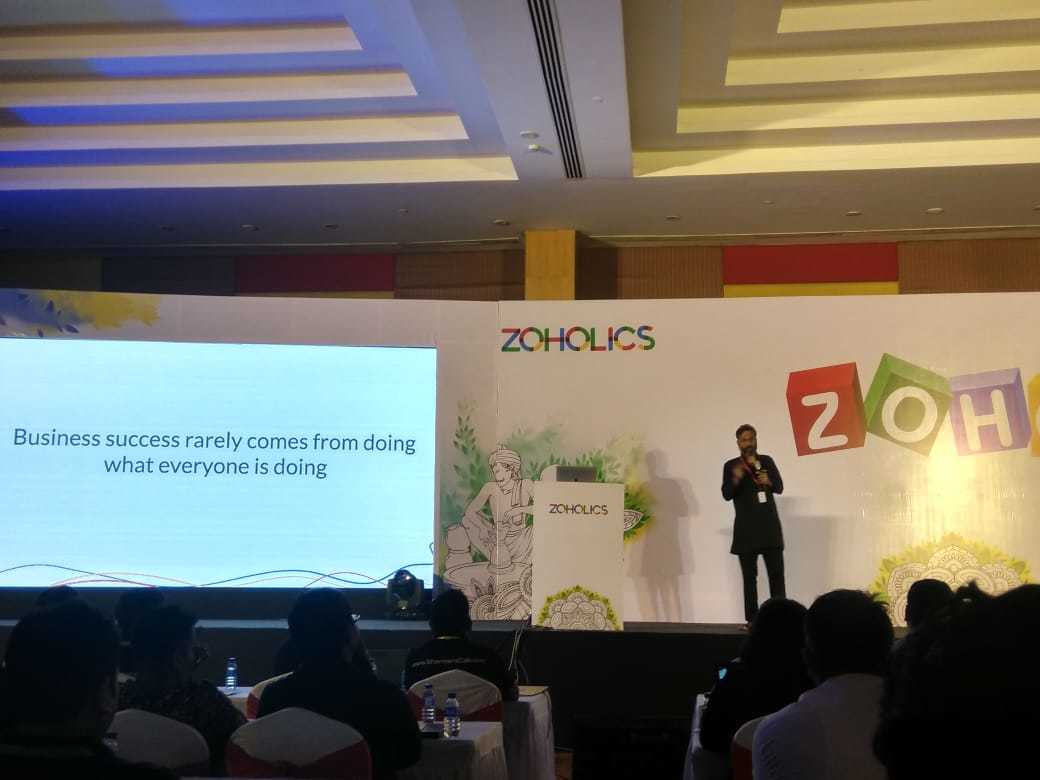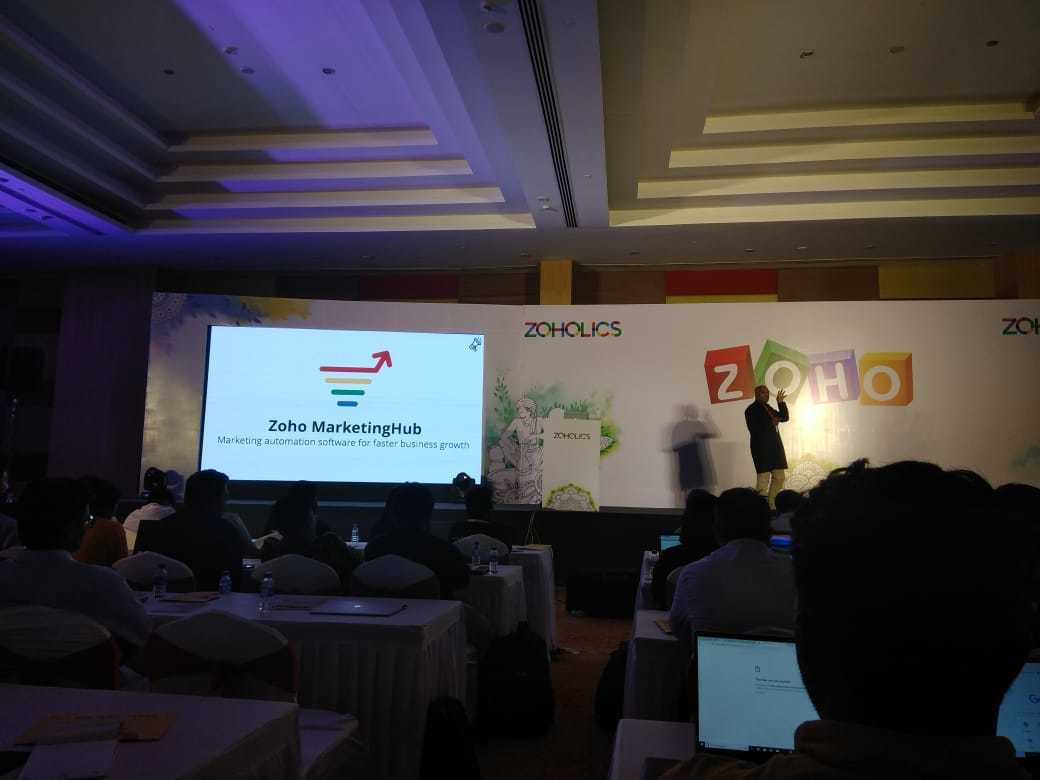 InSync was glad to be a part of the event and we were able to meet with a few of our partners during the networking sessions. Mr. Subhajit Goswami from InSync met Mr. Rakesh Inbaraj, Zoho Marketplace Manager and our Zoho partner and discussed the opportunities around Zoho Marketplace partnership and the Zoho ecosystem.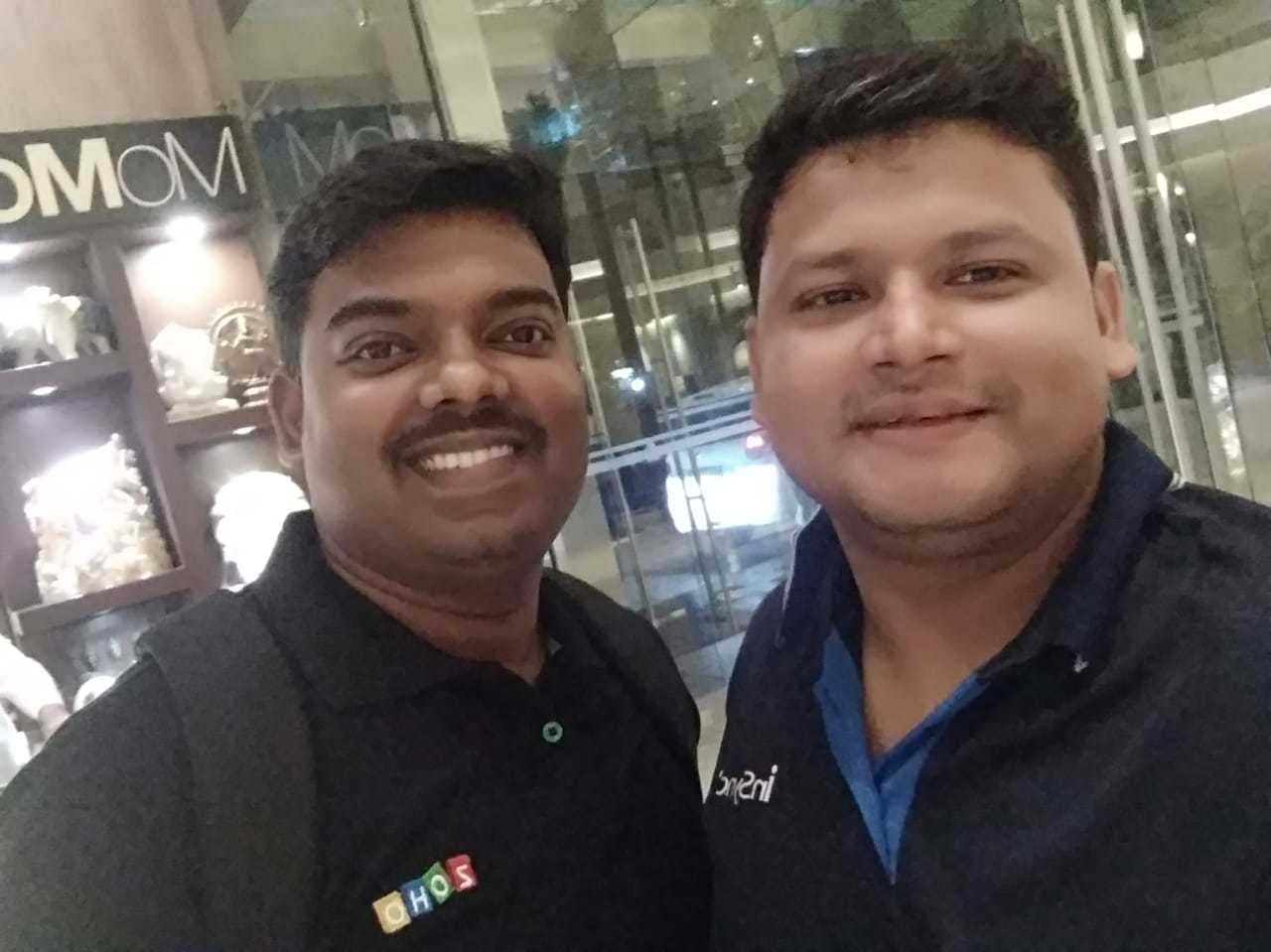 InSync also met Target Integration, our Zoho partner.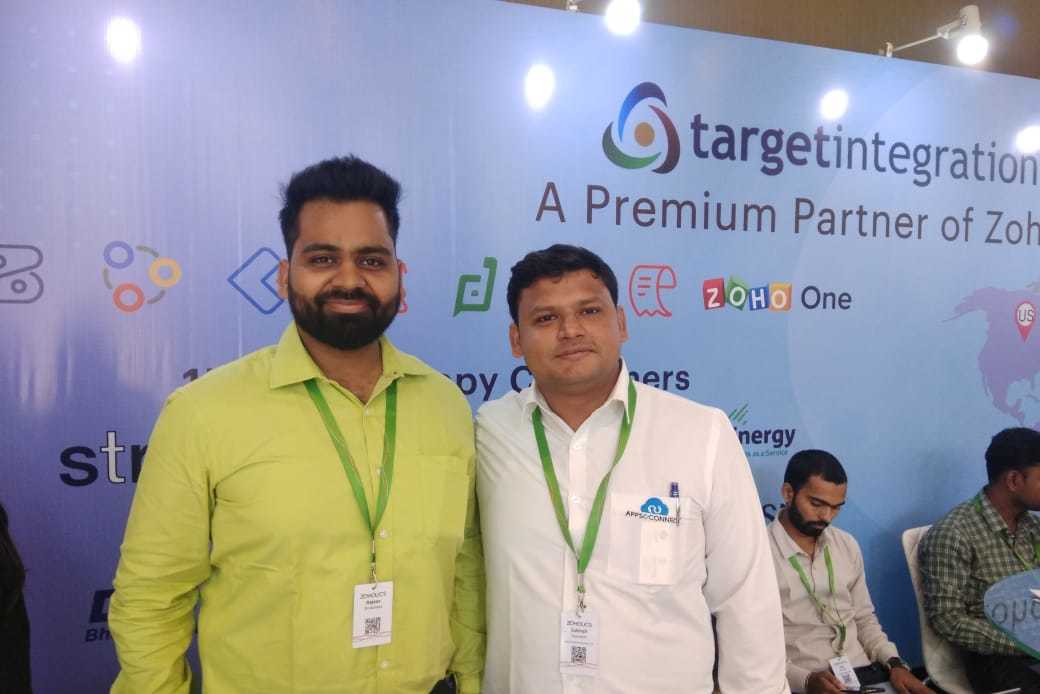 InSync also had an interaction with the Zoho Leadership team and gained exclusive knowledge of the newly launched Zoho Commerce.

The event was full of energy and the networking played an important role – bringing bright minds together to bring a brighter future!
We are eager for Zoholics Austin, Texas, 2020 and hope to witness more development and innovation in the Zoho suite of applications!
See you all!
APPSeCONNECT is a smart and robust business application integration platform that seamlessly connects all your business applications with ZOHO CRM to streamline operations and facilitate the free-flow of data across the platforms. With moving in the region of iPaaS, APPSeCONNECT proves to be a best-in-the-class platform that easily connects systems and automates the business process.
Now, you can easily integrate your Zoho CRM with ERP and automate the business process!
________________________________________________________________________________
You may also like:
Highlights of Dreamforce 2019
Common Data Sync Strategies for Application Integration
AMP/XAMPP Stack – Expectations and Reality