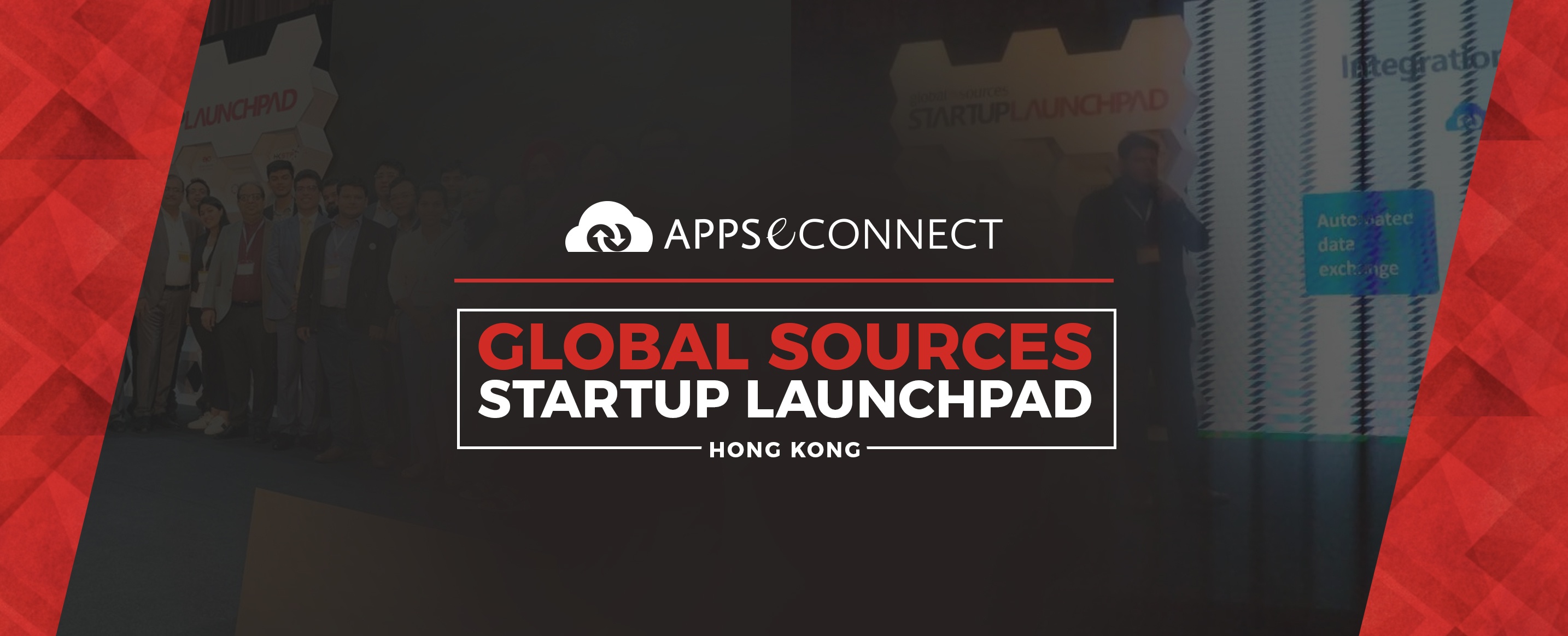 Global Sources is a leading business-to-business trade-felicitator between Asia and other parts of the world. It uses English-language media and has placed itself as the primary facilitator of trade with Greater China.
Global Sources is trusted by 95 of the top 100 retailers of the world who acquire businesses from across the globe by using the product and company information provided by GS. Gs's services are further extended to providing integrated marketing solutions to its customers with leveraging their brand as well as the lead generation.
Global Sources recently hosted The Hong Kong Global Sources Startup Launchpad from October 18-21, where experts shared their insights in technology's role in various business categories. Startup businesses from across the world showcased their products and services at this event.

InSync was proud to be at the event to spread the word on Digital Commerce. We showcased our 2 digital commerce solutions:
1. APPSeCONNECT – A smart #integration platform for connecting multiple business applications.
2. B2BeCONNECT – A feature-rich and integrated #B2B Solution for E-commerce platforms like Magento, WooCommerce, Shopify etc. to delight the business buyers.
Here are a few awesome tweets from the event!
Takeaways:
– Chinese factories using Indiegogo.
– Companies like Xiaomi have their OWN crowd platforms in China.
– Being a success on a US platform means better sales in Mainland.
– Startups compete side-by-side with brands like @Philips
– Find an agency for your first campaign. https://t.co/oHu6EfPhu1

— Casey Lau (@casey_lau) October 20, 2019
Indian Exhibitors at Asia's largest #retail startup trade show #StartupLaunchpadHK @GlobalSources @launchpadhk #noBSjustbusiness @InSyncIndia @compusubha pic.twitter.com/8MhVIMwH63

— APPSeCONNECT (@appseconnect) October 18, 2019

Happy to welcome @lulinyc from @Indiegogo for a fireside chat led by @casey_lau of @startupsgba to talk about #crowdfunding trends.

Cool to see #LaunchpadHK pitch competition alumni @Ridecarbo featured! pic.twitter.com/1eptCiQmz3

— Startup Launchpad (@launchpadhk) October 20, 2019
With our #Reseller Partner, Esmond Siu, AMS Solutions. #SAP #StartupLaunchpadHK pic.twitter.com/MWfuLff5rA

— APPSeCONNECT (@appseconnect) October 23, 2019
Just a few of the startup exhibitors from our April 2019 show — come meet hundreds more this month! 👉 https://t.co/tOx0ZgmuX6#tradefair #noBSjustbusiness #hardware #retail pic.twitter.com/PvfYodGwOm

— Startup Launchpad (@launchpadhk) October 3, 2019
Global Sources has come forward as a promising player in the world of B2B and we look forward to more innovative and flamboyant endeavors from the organization in terms of bringing the world business closer together.

You may also like:
InSync at CeBit India 2014
Mr. Atul Gupta, InSync's Founder and CEO speaks at the Retail India Summit 2018
InSync partners with NASSCOM to create a better start-up and IT ecosystem