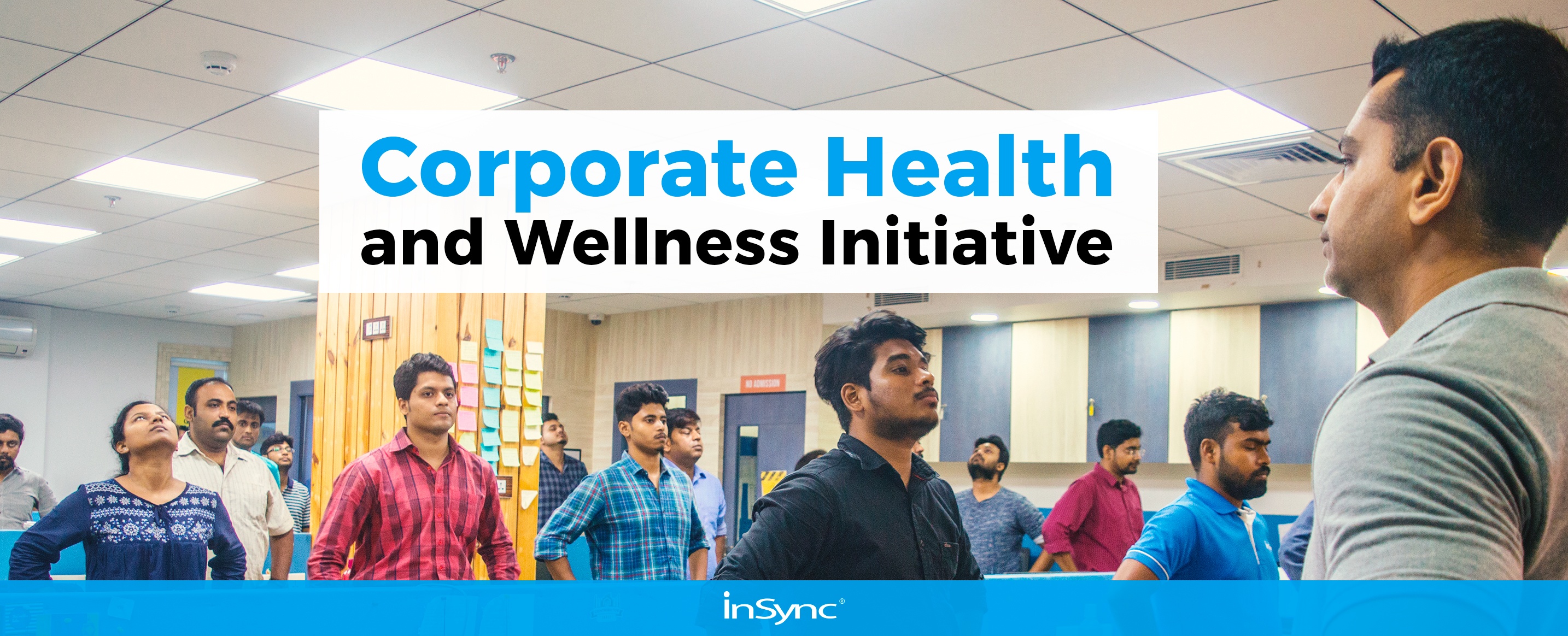 Corporate Health and Wellness are now, more than ever before, an undeniable business attribute for big and even smaller corporate houses all over the world.
What are Corporates made of? Business ideas. Technology. Finance resources and so much more, but most importantly, its PEOPLE.
The PEOPLE are the primary ingredient for the success of any business at all. Corporates are business hubs that mostly run on manpower, who are fixed at their desks and before computer screens for long stretches of hours every day. On average, an employee at a mid-sized corporate sits through 8 hours every day and we can well imagine how less of body movement that must include! Under such circumstances, medical science suggests that the human body becomes vulnerable to quite a few health issues, including spondylitis, obesity, ionic imbalance in body, disturbed blood pressure, glucose and cholesterol levels, to name a few. The aim of incorporating corporate health and wellness programs in companies is to curb these medical disturbances that the employee, and eventually, the company, may suffer from.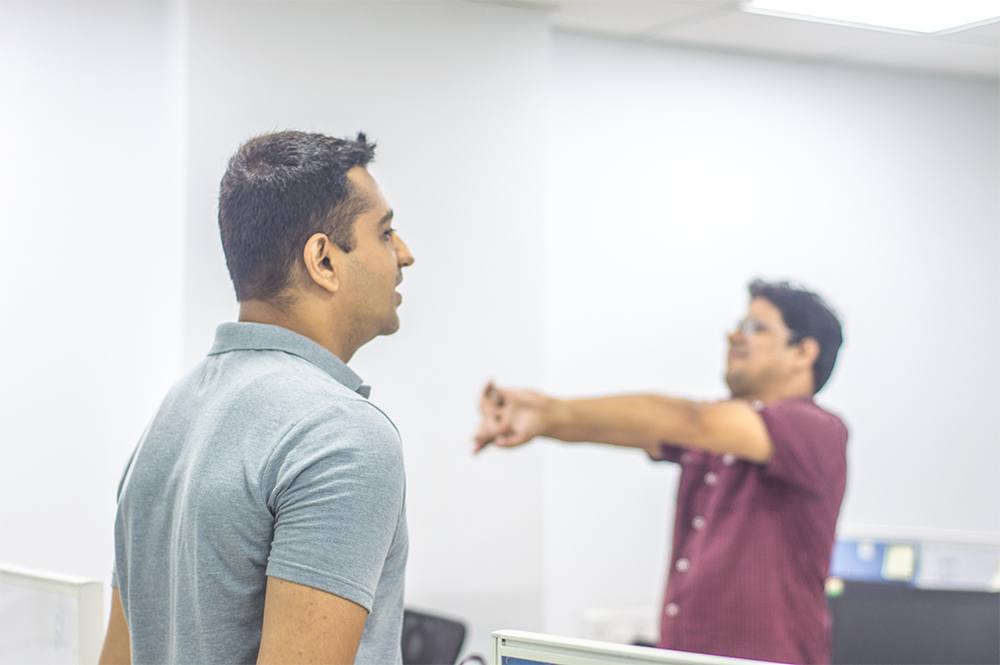 'Corporate Health and Wellness' refers to any organizational policy dedicated to support and achieve healthy behavior in the workplace. This policy may be implemented in various forms. A corporate wellness program may include something as small as a flexitime for exercise to routine health check-ups, even installing entertainment resources like video games, television, music system or having walking lawns in the office premises.

But why exactly should Corporates be so heavily concerned about Health and Wellness Programs?
Let's find out!
The first message that comes through to employees when a company incorporates health and wellness programs, is that the employee's health is an important concern for the employer – which, indeed, is true. This results in generating employee goodwill towards the employer and directly impacts their sense of commitment to the organization. A regular exercise session acts as a channel of venting out physical as well as mental stress. It helps to build and sustain high employee morale.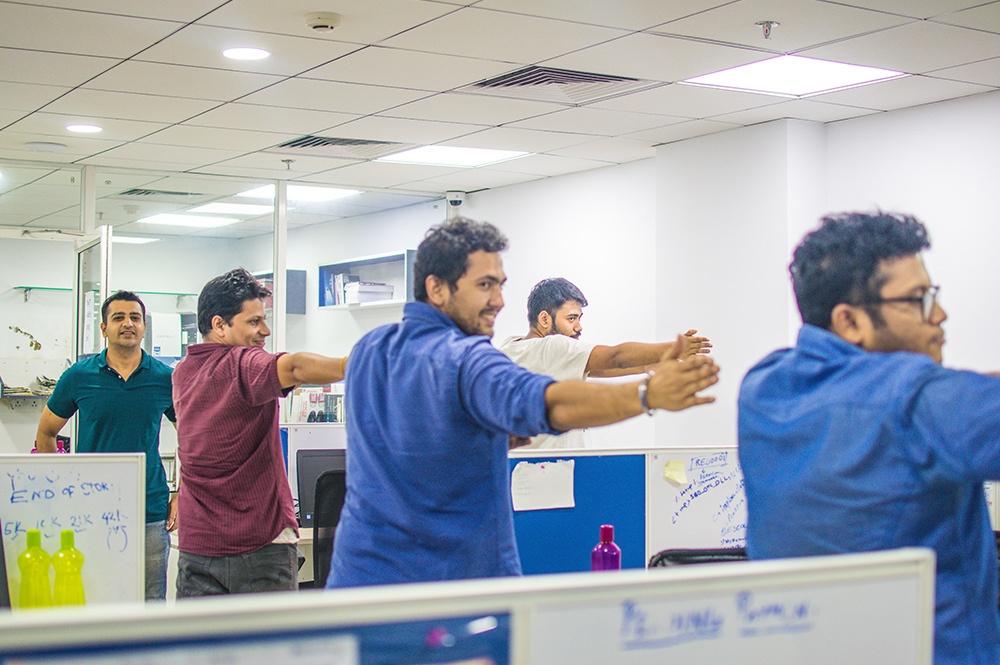 Most importantly, an on-site fitness program improves the productivity of employees. The reason for employees lacking in optimum productivity often lies in physical and mental illness. They may be physically present in the office, but mentally stagnant – a condition termed as 'Presenteeism'. This is the worst possible case for an organization and a sure failure at both ends – employer and employee. A fit and happy professional is an asset to the company. Moreover, employee wellness helps to reduce elevated health risks and the organization can significantly cut down on medical expenditures. Hence, profit comes over!

Corporate health and wellness programs are a big plus to the work culture of an organization and a win-win situation for the employee and employer. The employee gains on health and the company gains on productive resources, building a stronger brand out of itself and needless to say elevates its net profit.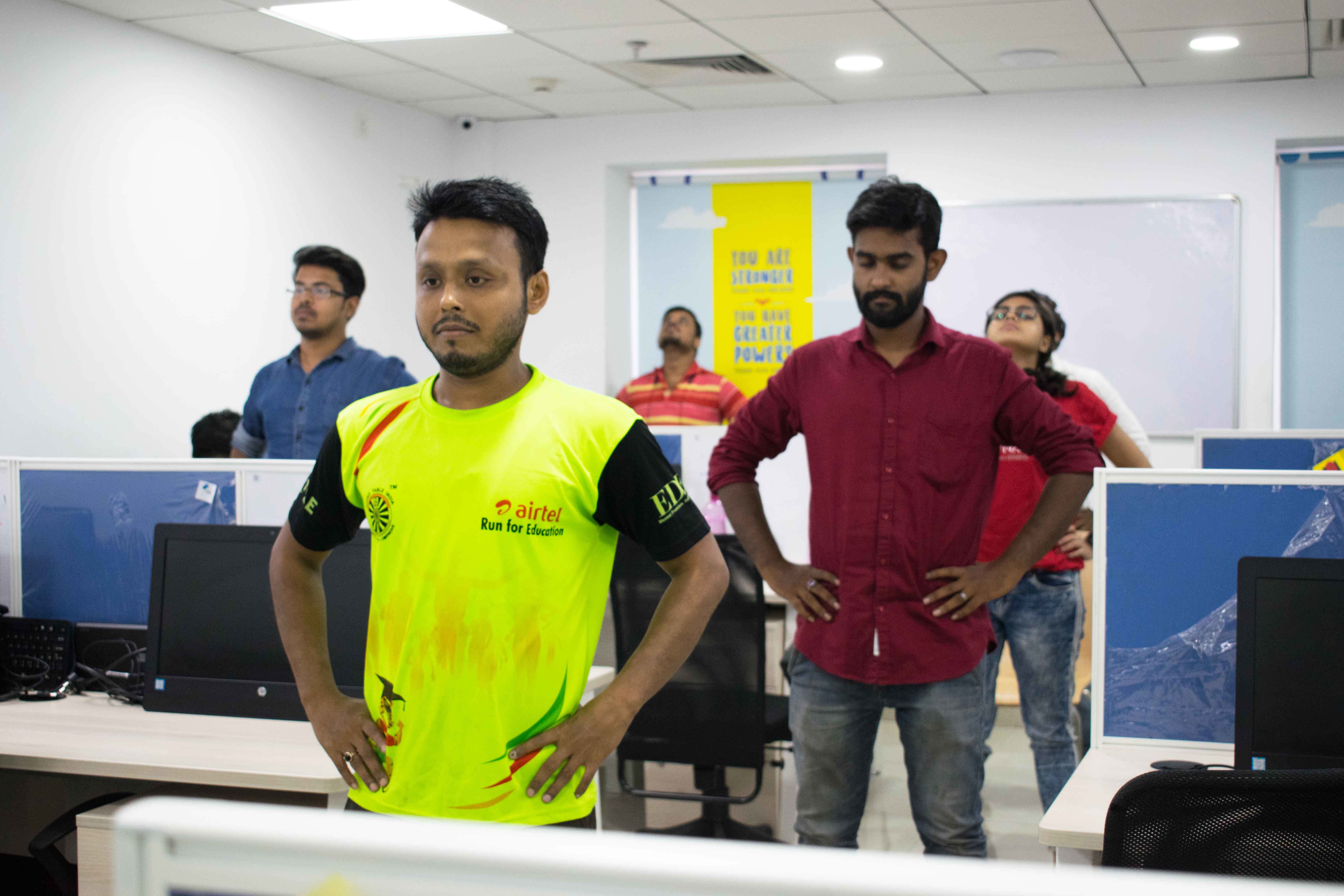 It will be worthy to mention about our organization – InSync – when discussing Corporate Health and Wellness. InSync is an organization that believes in the cause of its people and in adopting impeccable business policies to ensure a healthy workplace environment and smooth workflow, throughout. Considering our honest, consistent endeavors in achieving the above, we could not but implement Corporate Health and Wellness Programs as a daily routine in our office. InSync has taken special care in keeping the office spacious with cool pop interiors that bring an essence of fresh, vibrant work-culture. We at InSync, go through daily exercise sessions with the extremely motivating Mr. Kamal Bhatt who's our Yoga instructor and fitness trainer. The 20 minutes of free-hand exercise every day is a source of both relaxation and entertainment to us.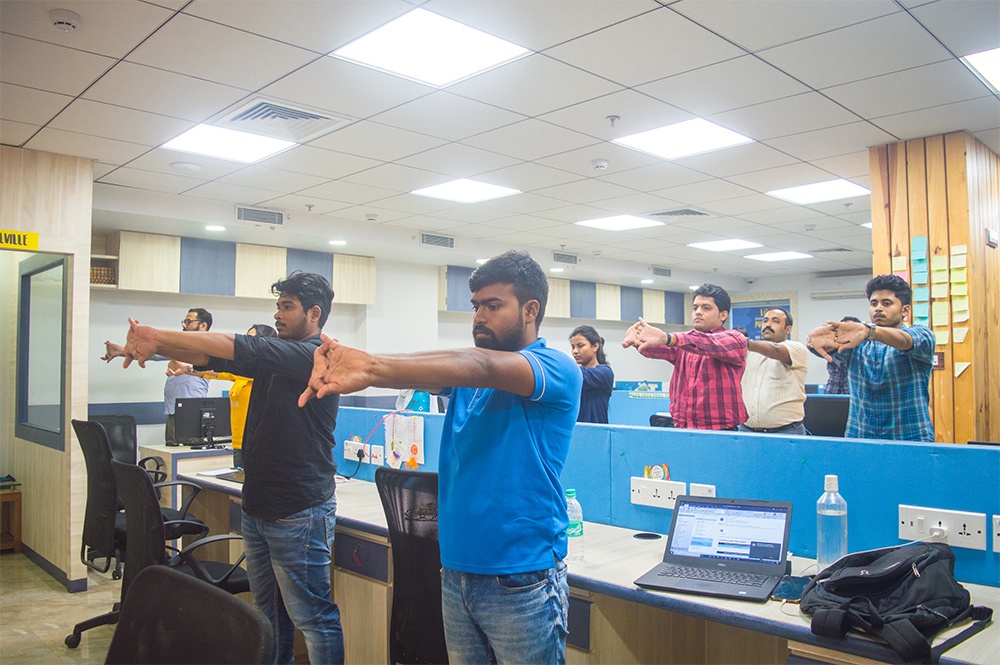 All the employees lined up in perfect obedience under the trainer's command, we feel an absolute fresh gush of energy through our bones, muscles and hearts as we finish off with a smile! A little laughter here and a bit of cheating there, every session is so much fun and entertainment. One-on-one discussions and fitness tips keep pouring in here we are, already feeling healthier on every "today" than we felt on every "yesterday". Thanks to the official authorities, they make sure none of us employees can lag and arrange for fitness counseling for each of the employees. Quite naturally, we are all very happy about this development!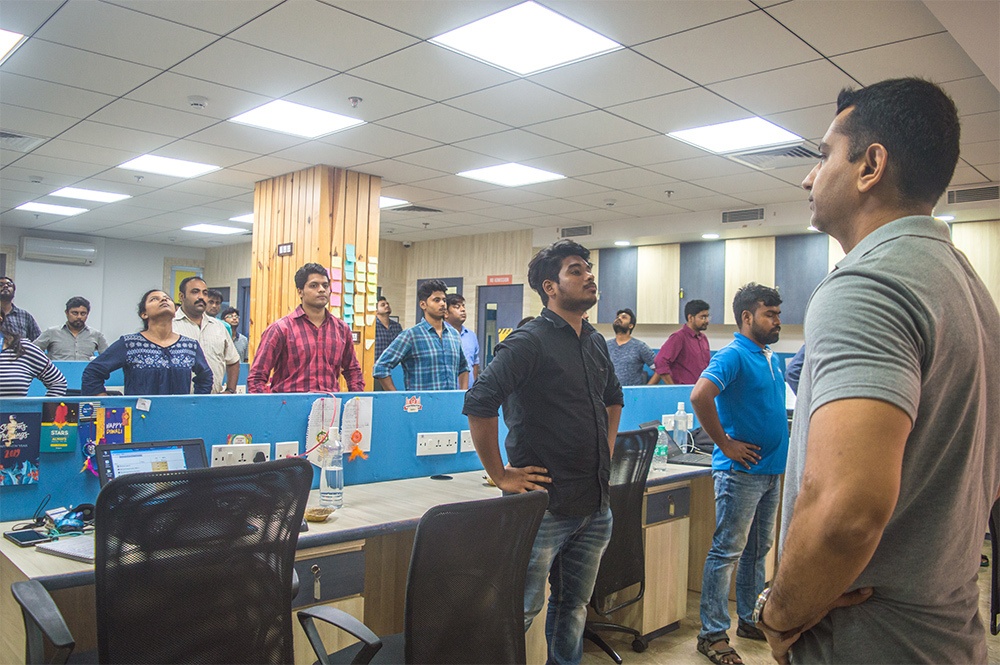 Read the interview with Mr. Kamal Bhatt to know about what health problems you may be facing if you are a corporate employee…
Q. What are the major health challenges that corporate employees are exposed to? How to steer clear from them?
Ans – Major health challenges corporate employees are exposed to worldwide are:
Joint Pain (ex. neck, lower back, shoulders and knees) because of lack of physical activity.
Fatigue and low energy because of the lack of nutrition.
Risk of developing hypertension, diabetes, thyroid problems and high cholesterol because of a sedentary lifestyle, smoking and substance abuse.
Overweight and obesity because of unhealthy food habits, lack of exercise and stress.
Anxiety and stress because of work pressure which may lead to deterioration of mental health.
Unhappy family life because of the habit of continuing office work home.

Q. Are there any health issues that women employees in the corporate sector may specifically be vulnerable to?
Ans – Women employees are vulnerable to all the health issues mentioned above and some of them might suffer from irregular menstrual cycles and infertility.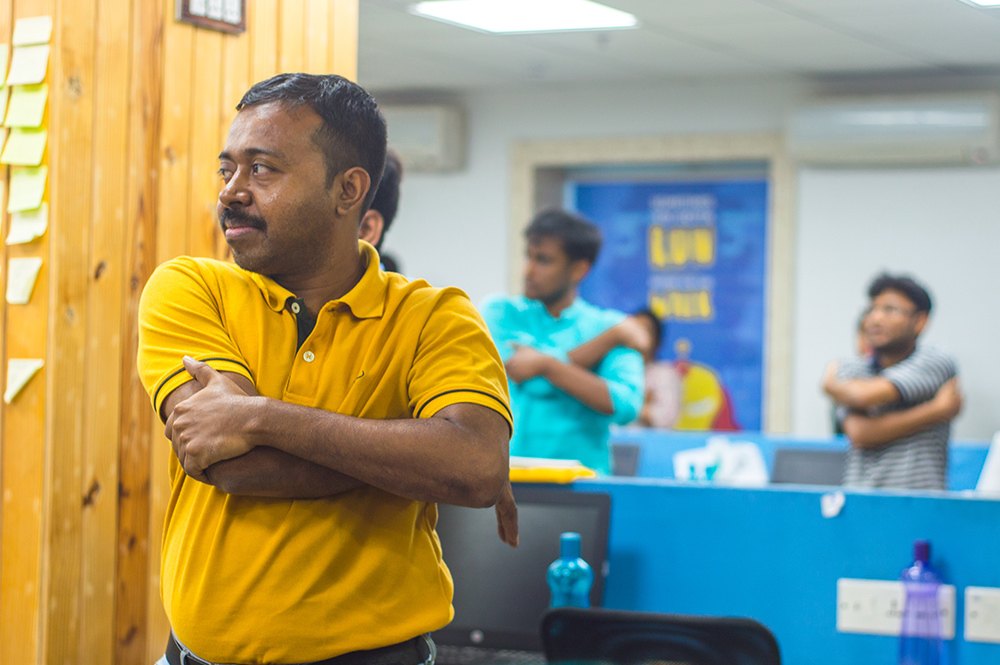 Q. What is the average health condition in corporate employees?
Ans – Average health condition of the people working in a corporate environment is poor. Most of them are having some or the other health issues, so only a few of them are very fit. It's mainly because of lack of awareness, laziness, procrastination and silly excuses.
Q. What measures should be taken to fight away the mental stress?
Ans – When people are in too much stress, 3 major hormones are released by the adrenal gland – Cortisol, Adrenaline and Norepinephrine.
Among all three of these, Cortisol is the biggest enemy to proper mental health. Elevated cortisol levels interfere with learning and memory, lowers immune function and bone density, increase weight gain procedure and blood pressure, cholesterol, heart disease. The list goes on and on. Chronic stress and elevated cortisol levels also increase the risk of depression, mental illness and lower life expectancy.

Mr. Kamal suggests the following solutions and preventive measures to all the health hazards mentioned above:
The solution to all the above-mentioned problems is Dopamine. We often call it the 'Feel Good Hormone' or 'Happy Hormone'. Dopamine is released when we exercise (eg. yoga, aerobics, pilates, gymming, swimming, running, brisk walking and dancing) or when we play sports like cricket, football, basketball, badminton, lawn tennis, martial arts and other athletics. Dopamine is also released when we spend quality time with our family, friends and loved ones, listen to music, watch movies and consume proper food.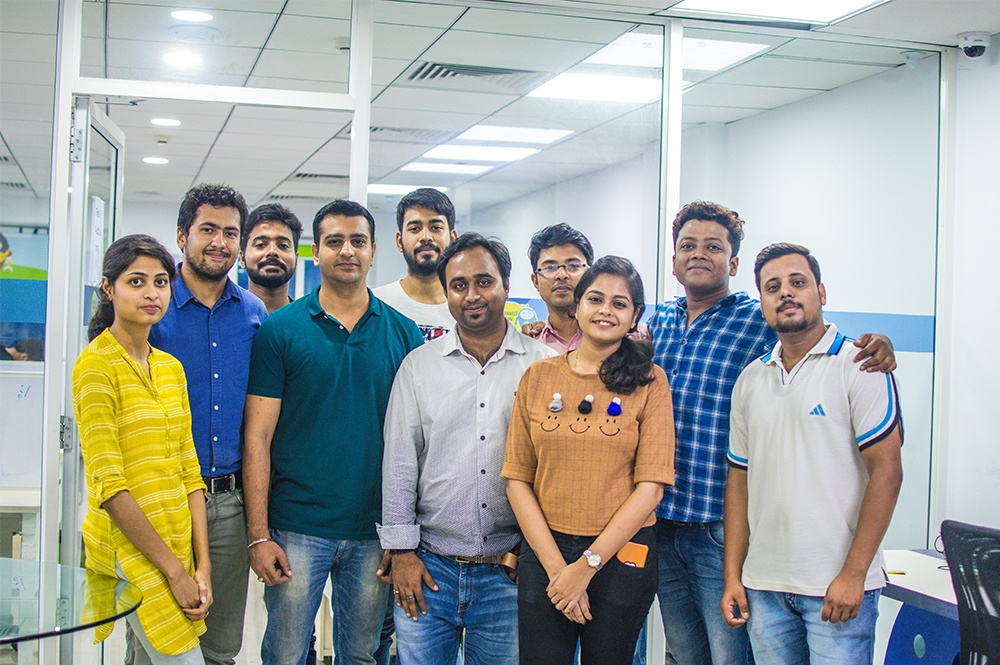 The bottom line for all of this lies in the personal, professional and organizational benefits of everyone associated. As the famous saying goes, Health is Wealth, we hope we have given you enough reasons to integrate Corporate Health and Wellness Programs in your organizational policies ASAP if you haven't already.
So go out there, be active and say cheers to a healthy life!

You may also like:
Happiness in Two Wheels: PEDL and InSync
Another Heroic Hackathon for InSync Superheroes
All You Need To Know About InSynchrony 2019