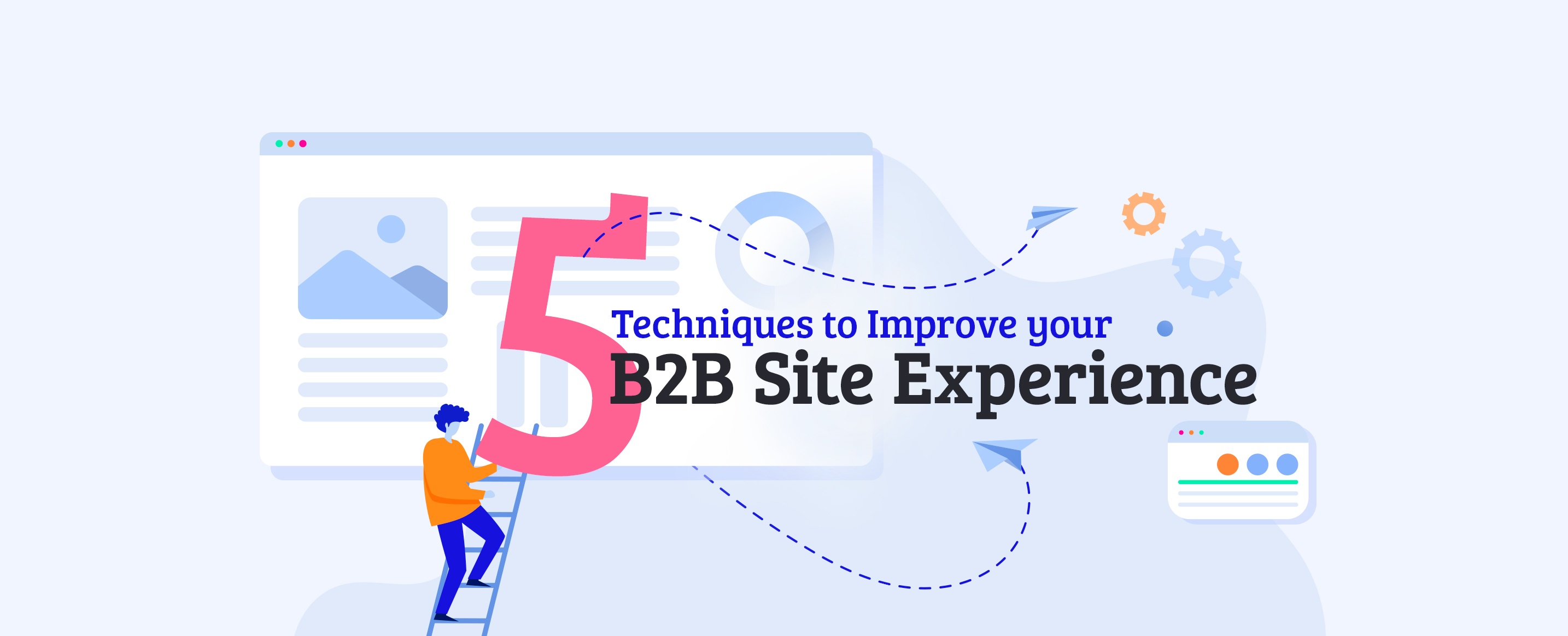 With the growing adoption of B2B eCommerce by merchants all over the globe and the pouring investments in the digital commerce arena, it is important for wholesale business ventures to provide the best possible customer experience they can. These customers tend to shop online and it is crucial to provide an amazing online site experience that is accessible from all digital devices. Consequently, the convenience of this stunning online site experience will directly help in the conversion rates and bring more revenue.
5 Techniques To Improve Your B2B Site Experience
1. Implement Live Chat
The best way to connect to your customers proactively is perhaps to implement live chat support on your B2B site. This live chat offering will facilitate an easy and quick connection with the clients whenever required or needed – customers can take advantage of the 24/7 support availability and clear out any query or problem anytime! Also, these chat supports are less costly than manual phone support and can cater to a larger portion of clients over time (answer multiple chats simultaneously).
2. Mobile-friendly Website
With the growing adoption of the omnichannel business and multi-device market, it is the era of mobiles when it comes to B2B eCommerce. Most customers don't use desktop for shopping anymore, they rather surf on your website through their mobiles. Consequently, a B2B online store should be mobile-friendly so as to deliver the required customer services to the clients. Also, maintaining a mobile-friendly store app for your eCommerce store can ensure a great shopping experience with the ease of accessing your website anywhere anytime through smartphones.

3. Offer Self-Service in B2B eCommerce
B2B customers tend to search for and solve their product/service issues by themselves, with the help of the company website. In order to cater to them, it is important for B2B stores to improve their site experience and provide relevant information that is needed – a customer should gain all the necessary information regarding the company, products and services, its security and privacy policies, its pricing plans, etc. on the website. For B2B customers, Information can include detailed product descriptions, purchase history, order status, etc. Reports say that it is more convenient for B2B customers to do everything by themselves rather than calling customer support at every step.
4. Provide Product Recommendations
When customers buy products online, the website generally starts suggesting and showing similar and related products that the customers might be interested in. This personalization directly increasing the sales conversion rates and offers opportunities for customers to have a look at more such products. In the case of the B2B market, making product recommendations based on the order history of each customer can also, increase sales and provide everything that the customer might need.
5. Easy Checkout is Crucial
If you want to improve your B2B site experience, make sure your checkout page is robust and capable of handling bulk customers/orders- the site should support various payment options to cater to clients and provide an easy and secure checkout gateway. The checkout process should not be complicated and be over within a few steps; the customers should be able to make payment quickly rather than waiting for the page to load.
Considering these points and applying them on your online website can help a lot in improving customer experience. Catering to the need of your customers and creating a convenient customer experience is the key to increase sales and revenue of your B2B business.
Get started with your B2B eCommerce store and gain a competitive edge in the market!

________________________________________________________________________________
You may also like:
InSync Year In Review 2019!
Effective Cold Calling Tips and Techniques to Succeed in Modern B2B Sales
5 Ways to Drive Traffic to Your B2B eCommerce Store