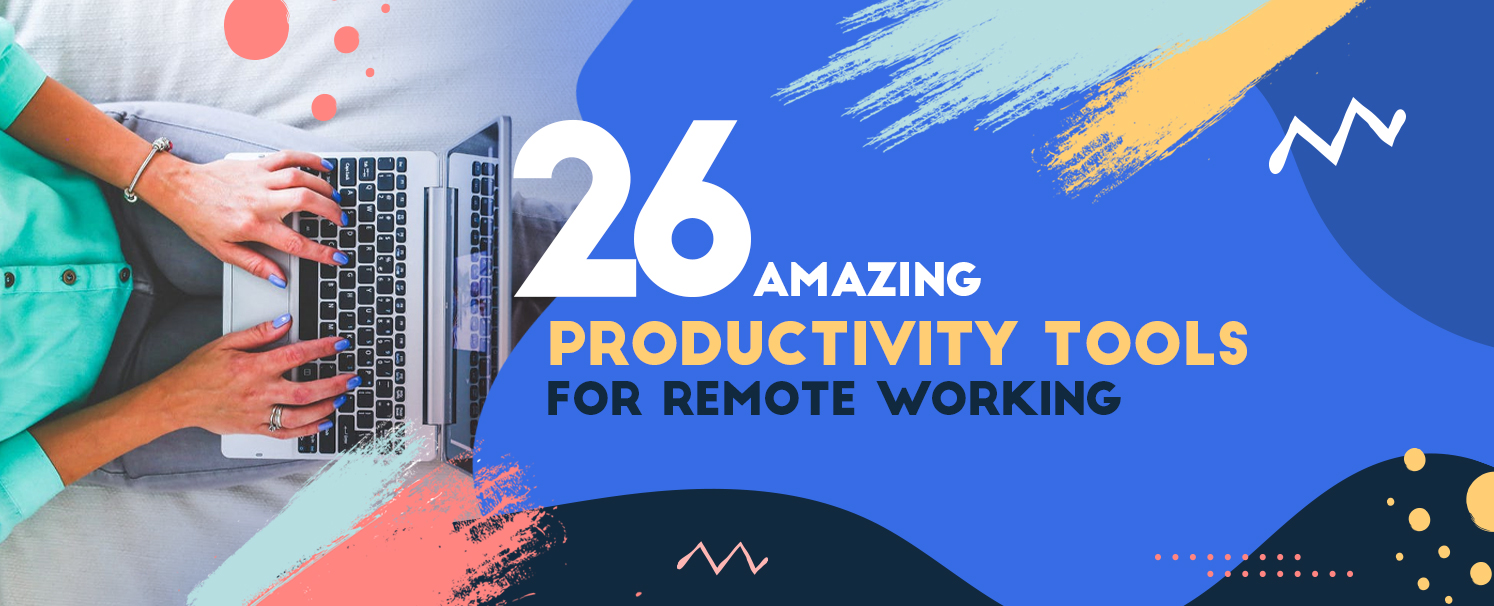 Remote working has been the new norm ever since the COVID-19 pandemic struck us all. With strict rules for social distancing and no room for physical reach, organizations and employees have been chained down to their houses and are required to carry on with the business processes remotely. Now, when an organization works on a whole, it shares the same set of systems and all the company is aligned together.
In remote working, however, all the employees are very far away and bringing them all under the same roof is the challenge. It is crucial that even if all the employees, partners and customers of a company are placed far away, they employ systems and tools that bridge the gap and offer a seamless solution. This seamlessness increases productivity significantly and streamlines all the operations that are being carried out by the remote employees working tirelessly. In the following article, we have listed down our top picks for some of the best productivity tools from various categories that can help organizations and its employees stay an edge ahead in this era of remote working.
26 Most Amazing Productivity Tools for Remote Working
Project Management Tools
Basecamp is a web-based project management tool whose primary features are to-do lists, milestone management, forum-like messaging, file sharing, and time tracking. With dedicated teams and channels, organizations can efficiently maintain and share all their work documents, assignments and roadmaps with internal employees and external clients in a jiffy.

Trello is an intuitive and flexible way to organize plans, projects & more. It is a web-based Kanban-style list-making application – Trello can create task boards with columns and also move the tasks between them. Varieties of its implementations include real estate management, software project management, school bulletin boards, lesson planning, accounting, web design, gaming, and law office case management.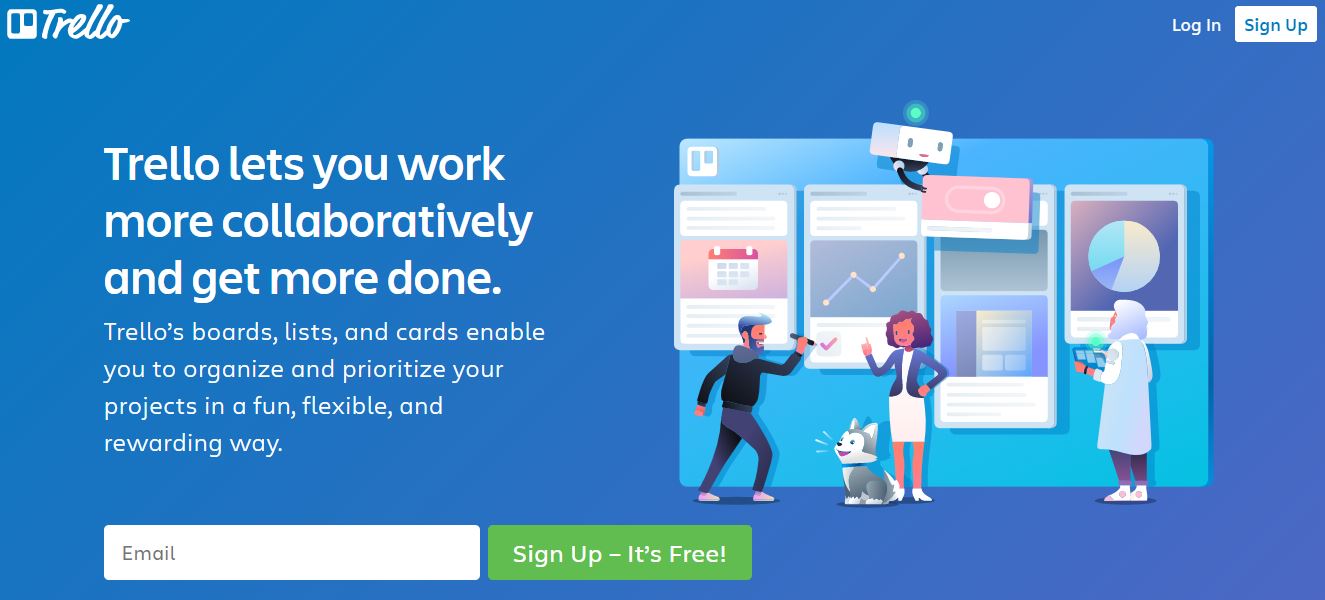 Asana is a web-based and mobile app designed specifically to help teams organize, track, and manage their daily work. According to Forrester, Inc. reports "Asana simplifies team-based work management." With the option of creating multiple teams and channels,  these teams can subsequently create projects, assign work to teammates, specify deadlines, and communicate about tasks directly in Asana along with features like reporting tools, file attachments, calendars, and more. Also including features like member management, team management, and password and security controls, Asana is already integrated with Microsoft Teams!


Team Collaboration Tools
Slack is essentially a chat room and a collaboration hub for your whole company which helps the team work together seamlessly. It's designed to support the way people naturally work together, so they can collaborate online as efficiently as they do face-to-face. Slack offers several IRC-style features, including persistent chat rooms (channels) organized by topic, private groups, and direct messaging, phone calls and video chats, etc. with content, files, conversations, and people all being searchable and shareable. Major Slack integrations include Google Drive,  Trello, Dropbox, etc.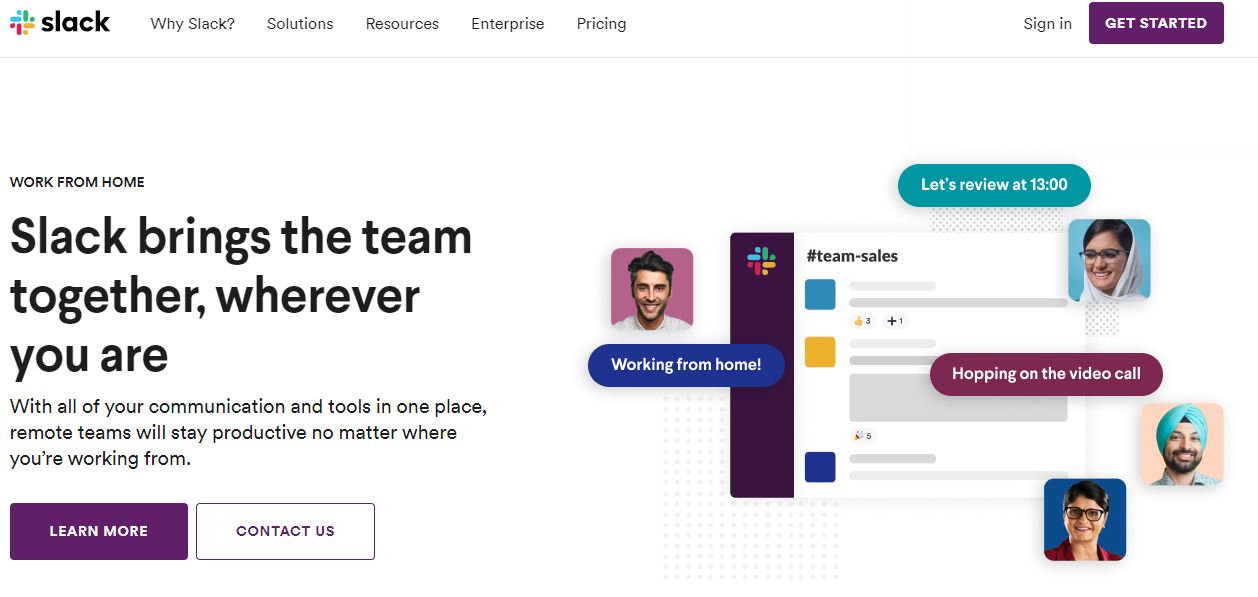 Microsoft Teams is a unified communication and collaboration platform which combines continuous remote workplace chat, video meetings, file storage, and application integration all together. With a robust interface and stable support, Teams is a part of the Microsoft Office 365 suite and connects people, content, and tools with the team seamlessly. One very significant point – Microsoft Teams can conduct professional meetings like no other!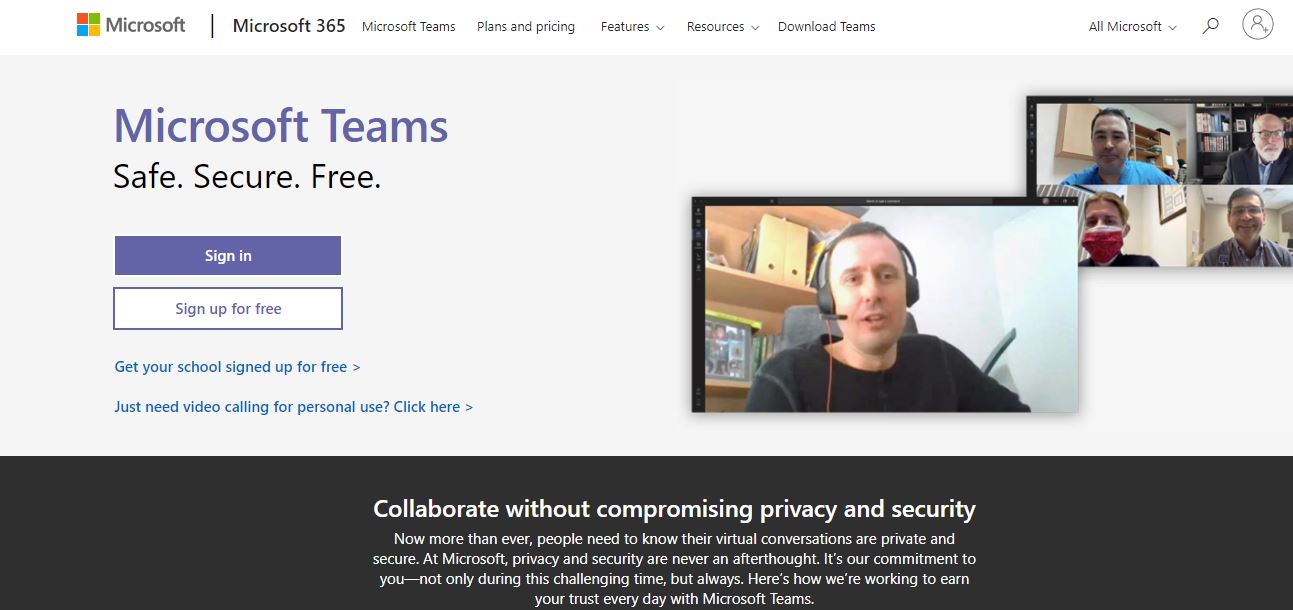 Workplace is an emerging enterprise connectivity and collaboration platform developed by Facebook, Inc. and features tools like groups, instant messaging and News Feed. It is a mobile and web app that aims to keep your team members connected through features like Facebook Groups, Facebook Messenger, built-in audio and video calling, and access to the social network's profiles, events, and live video tools.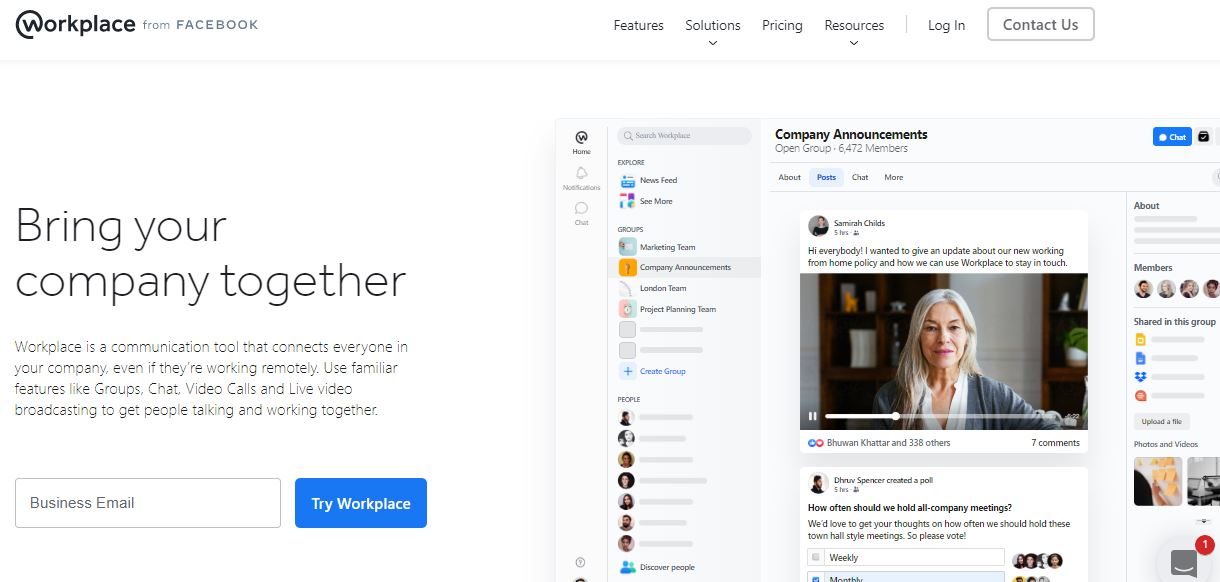 Cloud Storage and File Sharing Tools
Dropbox is a file hosting service that offers cloud storage, file synchronization, personal cloud, and client software. It helps its users bring files and cloud content together in one central place by creating special folders on the native computer. These folders are then synced with Dropbox's servers and can be accessed from anywhere. With over 450,000 business teams trusting its secure infrastructure, Dropbox iterates in real-time, helps share files instantly, allows comments with style and offers cloud storage and mobile file access.  Above all this, it is free!

G Suite is a suite of cloud computing, productivity and collaboration tools, software and products developed by Google Cloud. G Suite consists of Gmail, Hangouts, Calendar, and Currents for communication; Drive for storage; Docs, Sheets, Slides, Keep, Forms, and Sites for productivity and collaboration; and, depending on the plan, an Admin panel and Vault for managing users and the services. It also includes the digital interactive whiteboard Jamboard and the app development platform App Maker.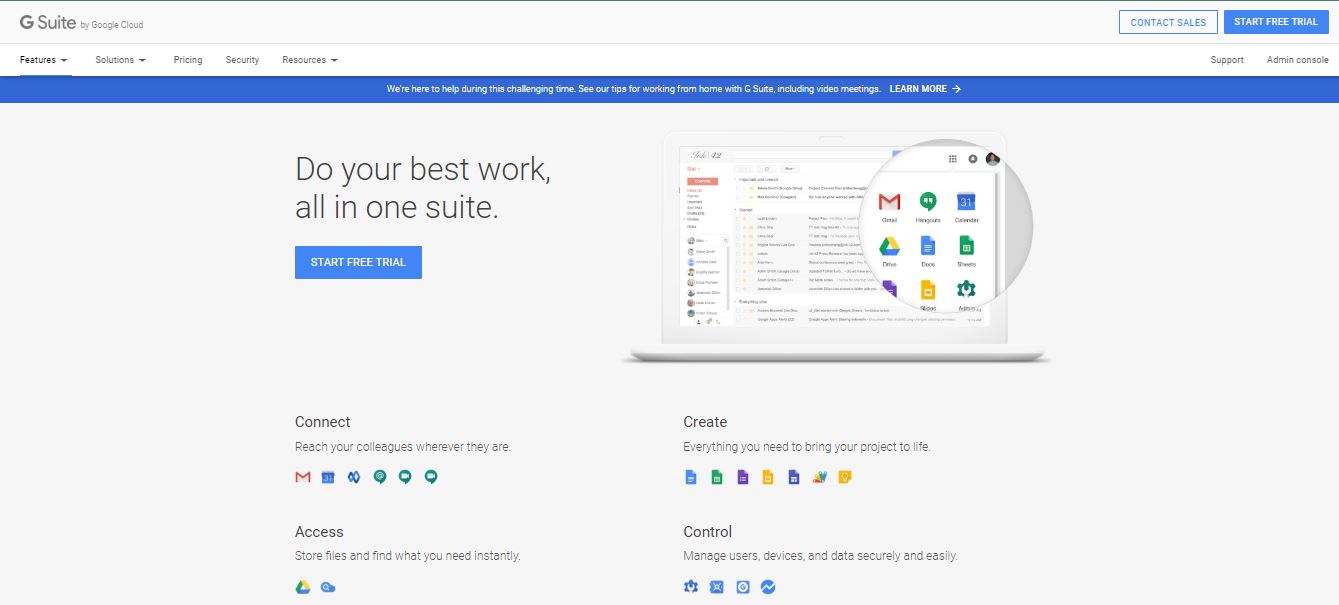 Box is basically a cloud content management and file sharing service for businesses. It gets users a single place to manage, secure, share and govern all of the content for their internal and external collaboration and processes.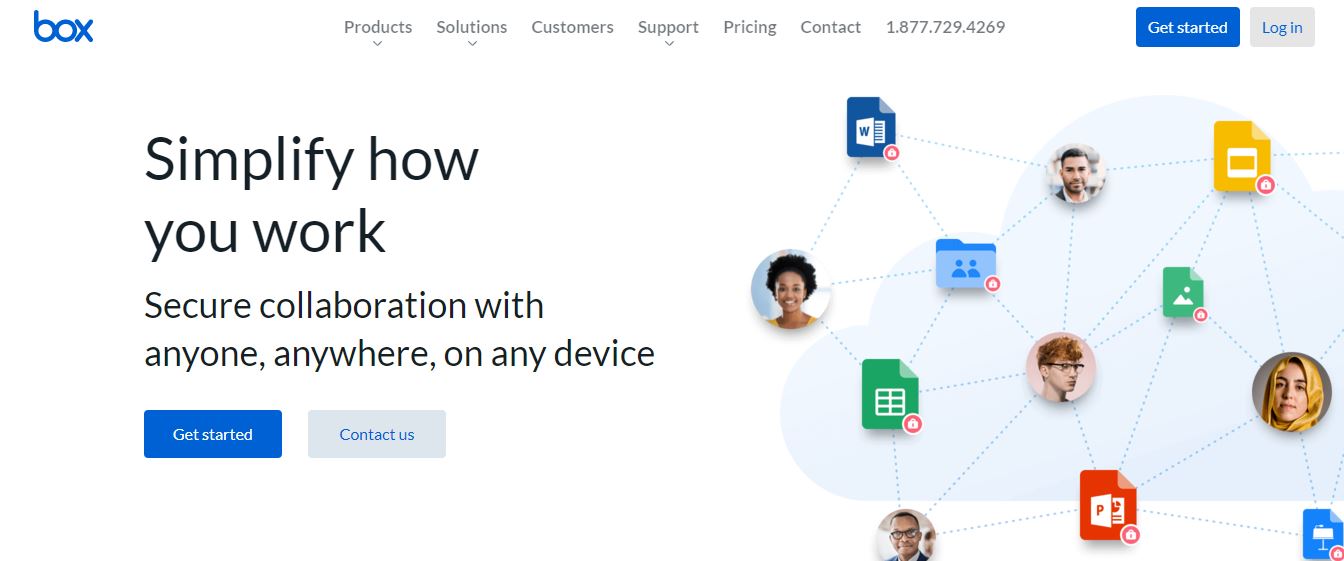 Video Conferencing and Screen Sharing Tools
Zoom is a cloud-based video and audio calling/conferencing tool that is a leader in the industry. It offers seamless videotelephony and online chat services through a cloud-based peer-to-peer software platform and is used for teleconferencing, telecommuting, distance education, and social relations, With its extensive use, Zoom tries to unify cloud video conferencing, simple online meetings, and group messaging into one easy-to-use platform.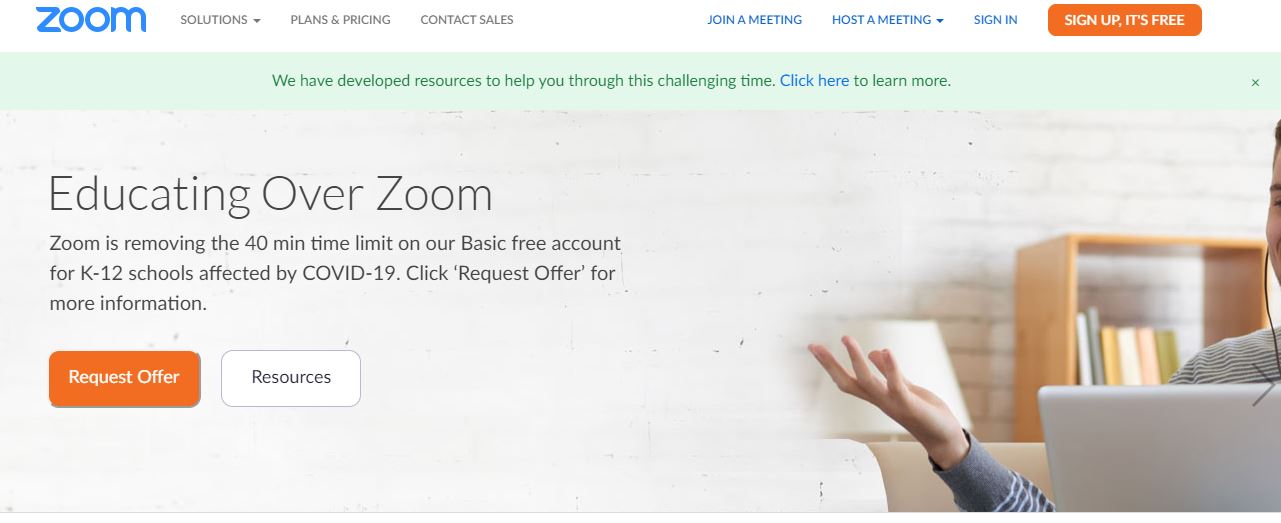 Google Hangouts is a communication software developed by Google to keep in touch with one person or a group within any organization. Available on mobile or on desktop, this app is all you need to start making video or voice calls today. Being already integrated with the G-Suite, Hangouts comes with calendars, can be accessed by Gmail, has robust built-in screen sharing, record and save meeting features!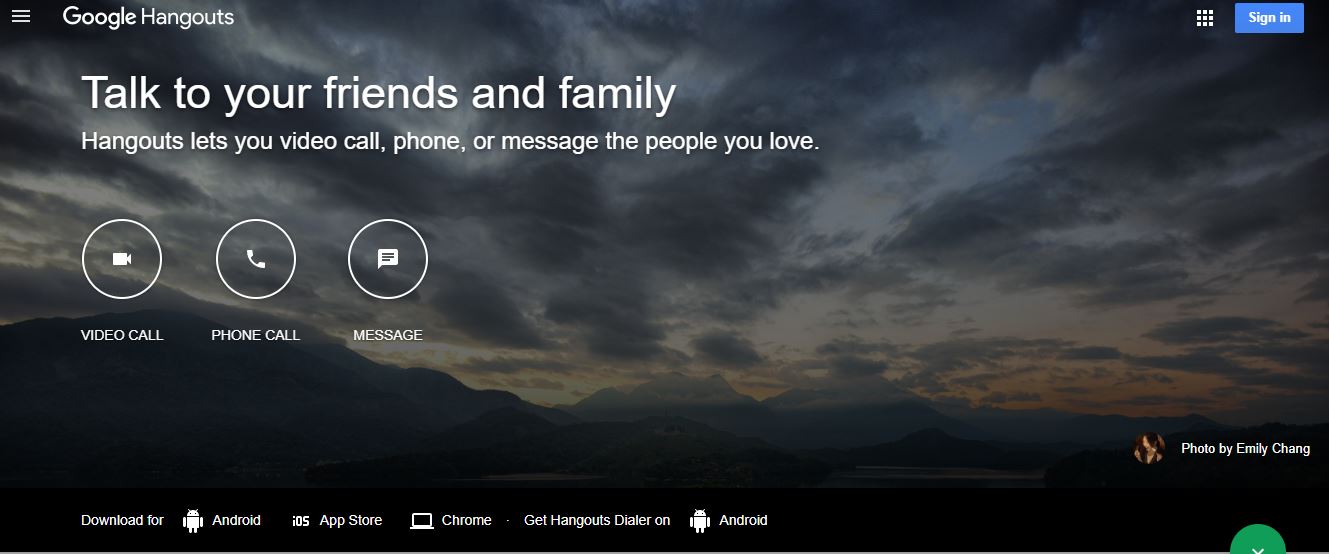 Skype for Business is an enterprise instant messaging and communication software developed by Microsoft as part of the Microsoft Office suite. It supports text, audio, and video chats, and also integrates with Microsoft Office components such as Exchange and SharePoint.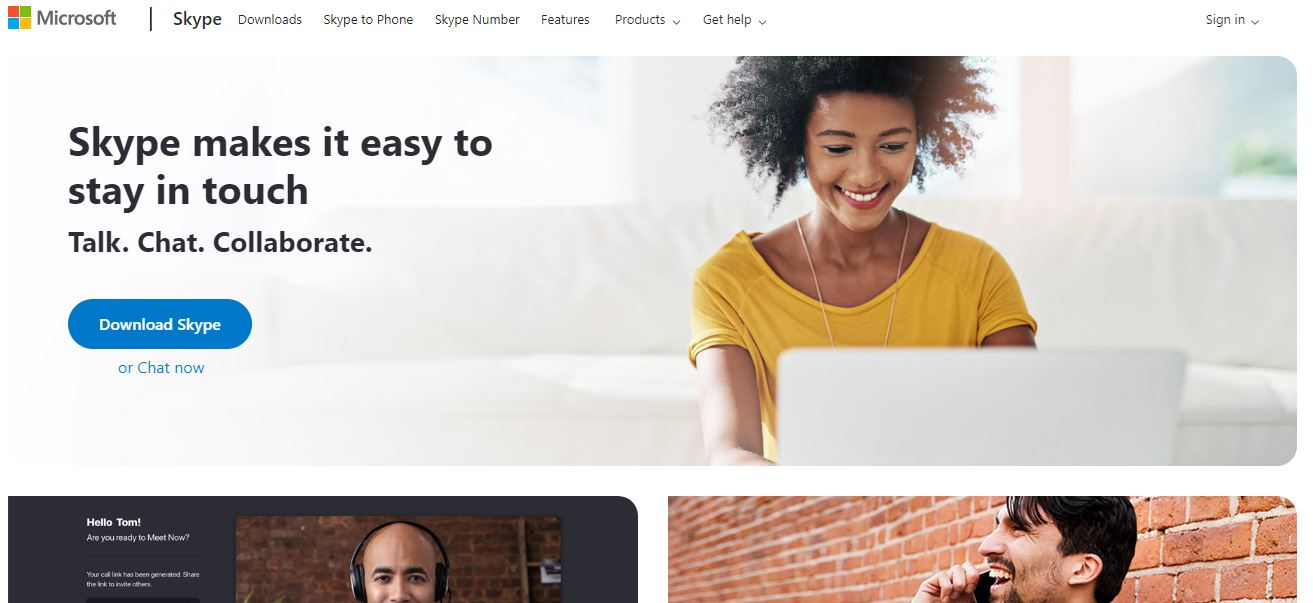 Join.me, in essence, is a meeting and online collaboration software and a part of the LogMeIn Inc. suite of applications. It is a web-based collaboration software application for screen-sharing and online meetings. By being able to be available on both PCs and phones, Join.me helps users stay connected wherever they are!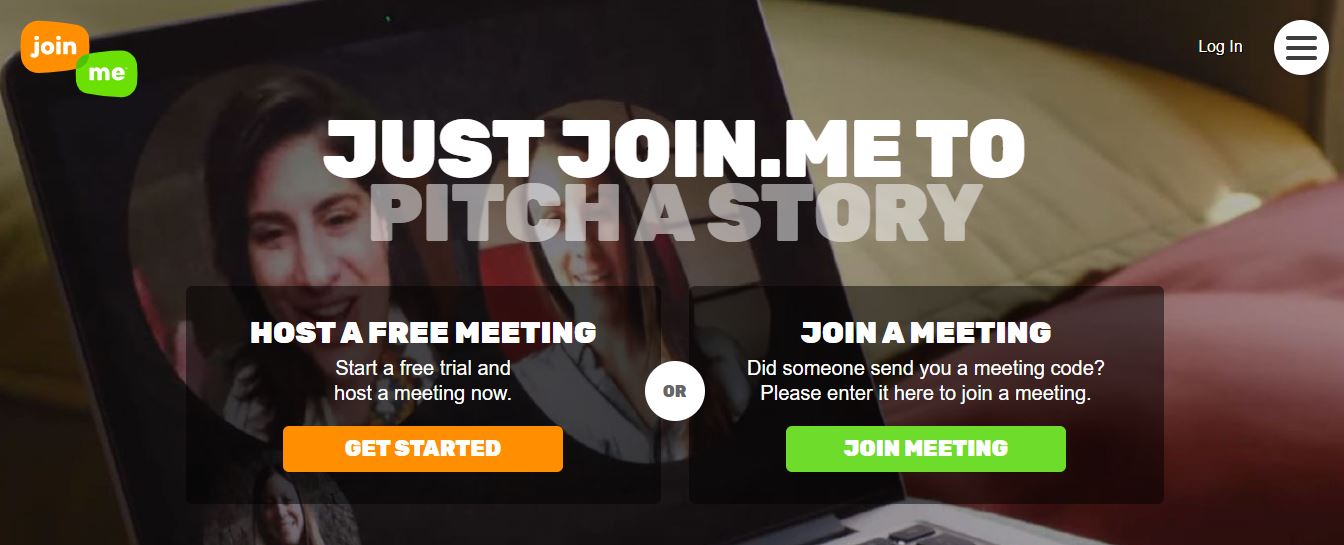 This is a proprietary software application that facilitates remote control, desktop sharing, online meetings, web conferencing and file transfer between computers. It offers an uncomplicated, highly customizable and scalable solutions for organizations – from IT management through a single, central web console to mobile working and cross-platform engagement. TeamViewer is supported by majorly all the operating systems – Microsoft Windows, macOS, Linux, Chrome OS, iOS, Android, Windows RT, Windows Phone 8 and BlackBerry operating systems.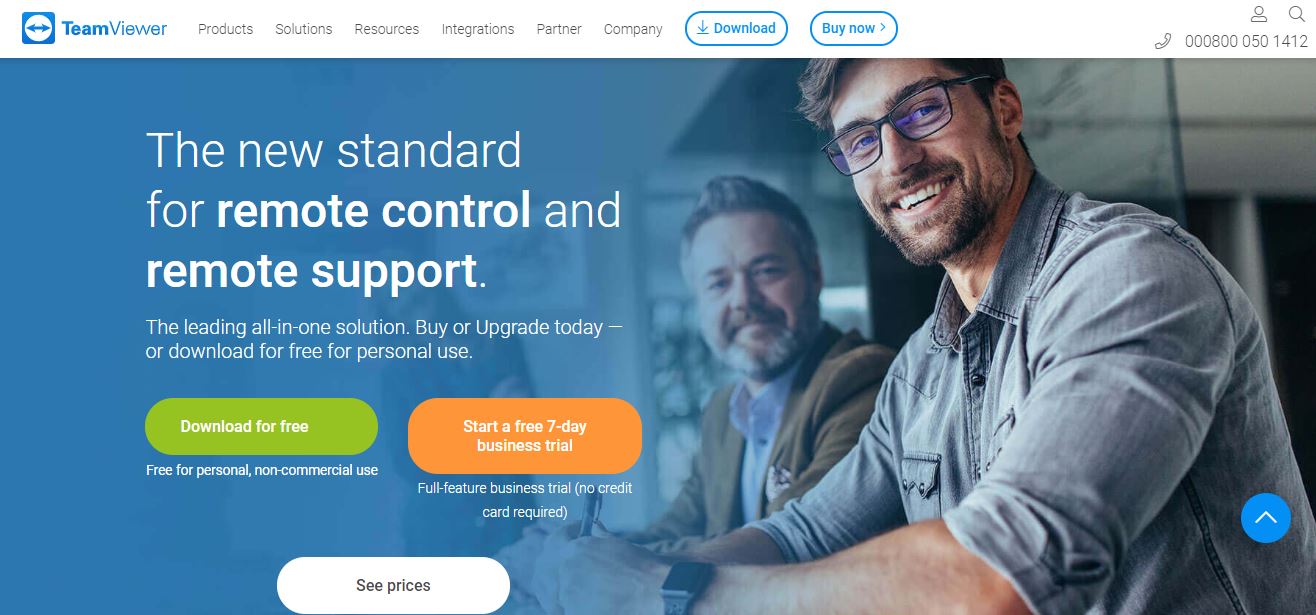 Timezone Conversion and Tracking Tools
This a convenient world clock, an accurate time zone converter, and an online meeting scheduler. WTB one of the best online productivity tools for employees working long hours from home. Carefully thought out design lets WTB compare multiple time zones at a glance, plan conference calls, webinars, international phone calls and even web meetings.

Timezone.io is a time tracking tool developed by Buffer for distributed teams, to easily check what hour it is in each of the locations of the team members. It helps users keep track of where the team is. Timezone.io offers an easy way to display the local time for the employees of any organization – global, remote, nomadic.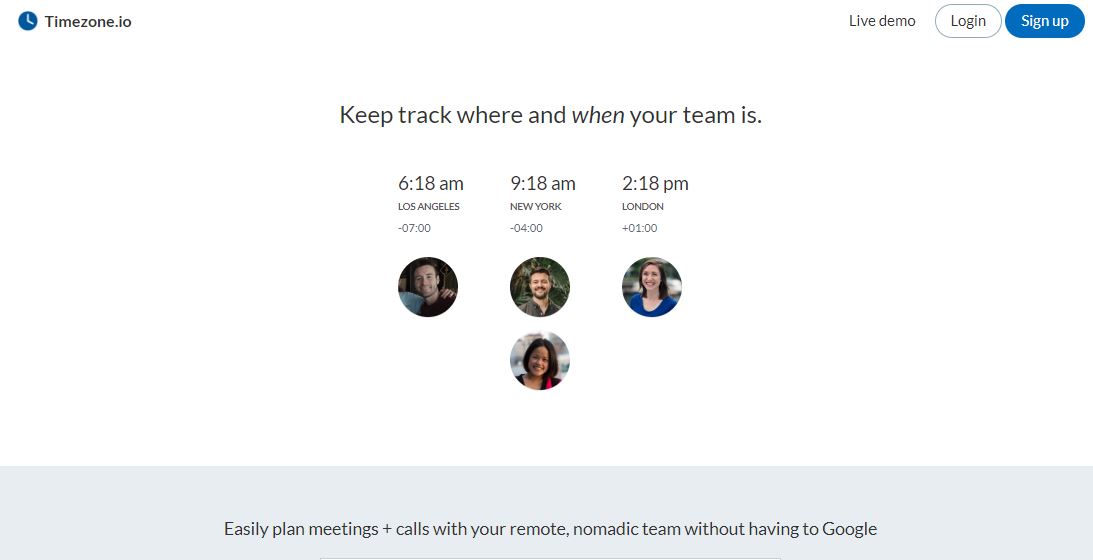 ETZ is a visual time zone converter that helps to find the exact time difference between two points on the globe. This is highly useful in the time of setting up meetings and conferences with attendees from more than two or three locations.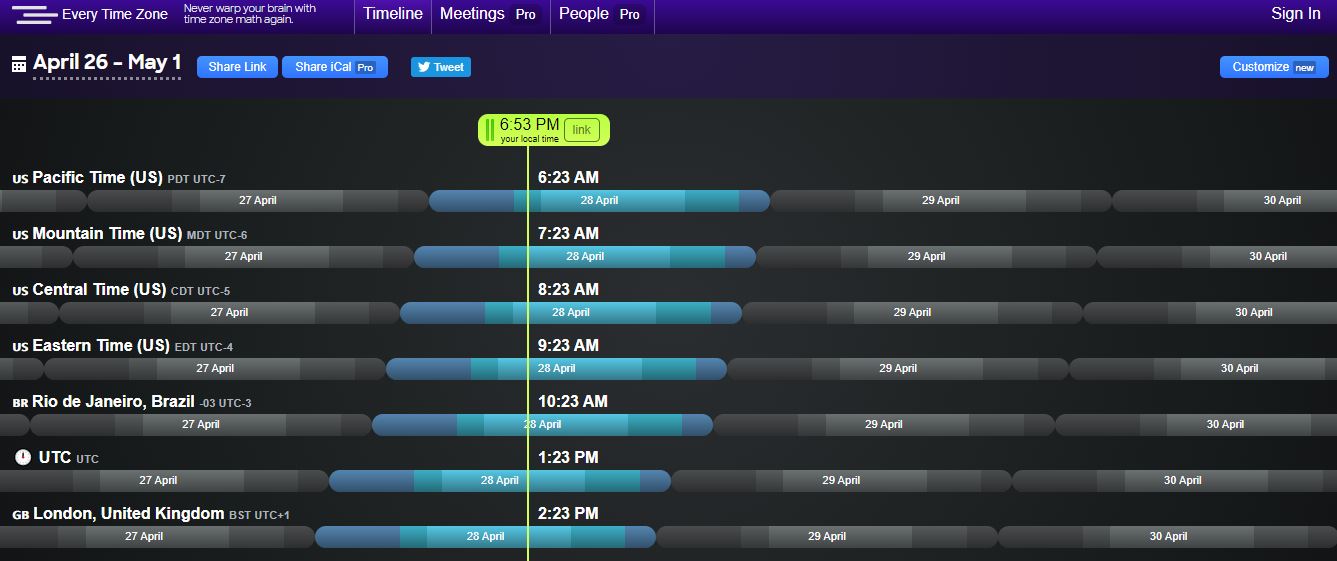 Notes and Productivity Tools
Todoist is a freemium to-do application that works on multiple platforms and devices and helps a user by creating tasks and to-do lists efficiently. Having saved the pain for companies like Adobe, Facebook, Amazon, Disney, etc. Todoist is one app that clears your mind and helps you focus on where you want to.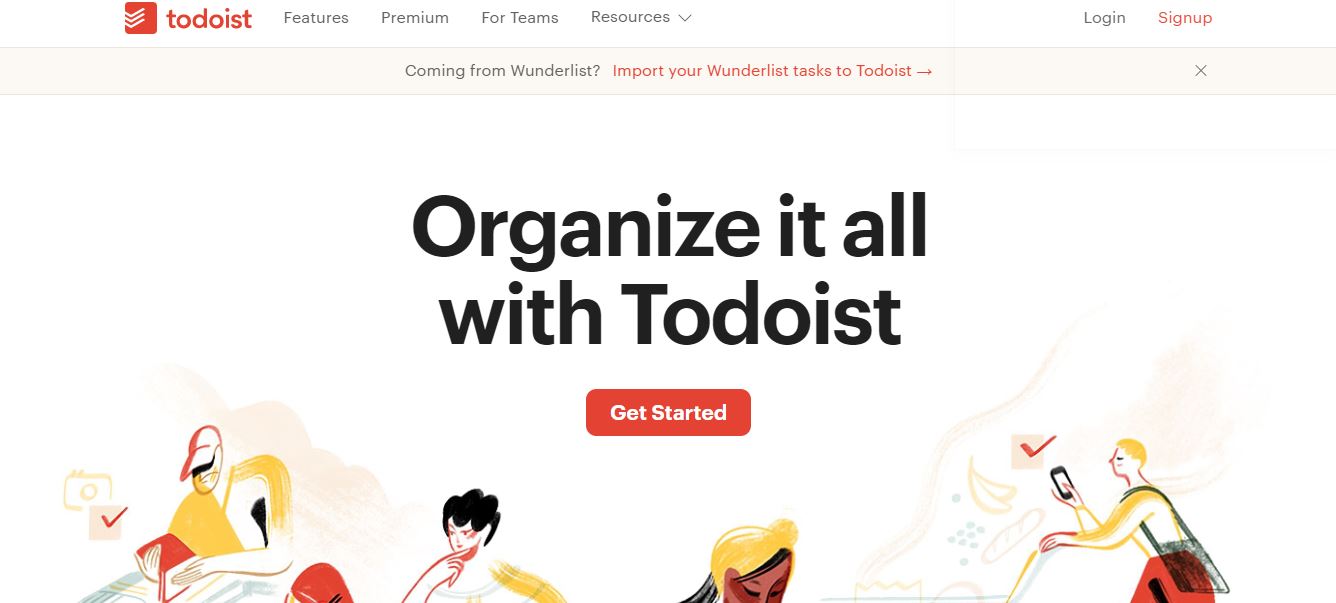 Evernote is an application that is designed for specified tasks like note-taking, content organizing, task management, and content archiving. This platform allows users to create notes, which can contain content in any form – text, drawings, photographs, or saved web content. Evernote helps users envision and prioritize ideas, projects and to-do lists, so nothing falls through the cracks.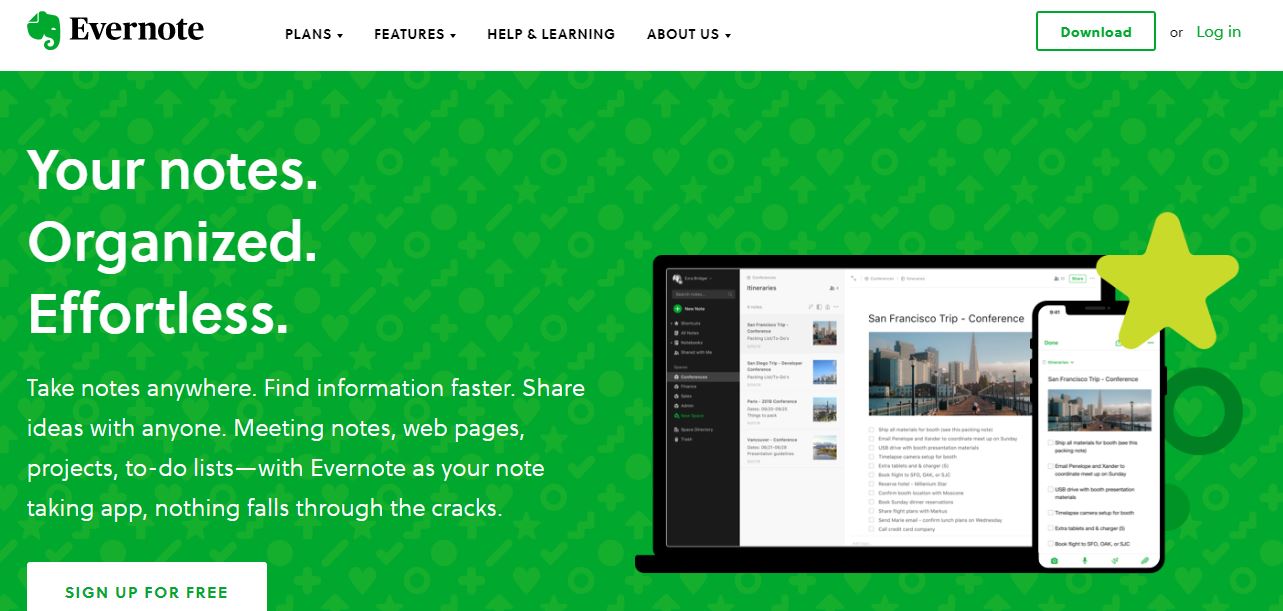 Google Keep is a note-taking service developed by Google which is available on both computers and mobile. This app offers a legion of tools for taking notes, including text, lists, images, and audio. Sitting calmly on the phone or the desktop, Keep in one app you can always rely on to store your data. Being cloud-hosted and integrated with the G-Suite, Keep is accessible from anywhere on-the-go!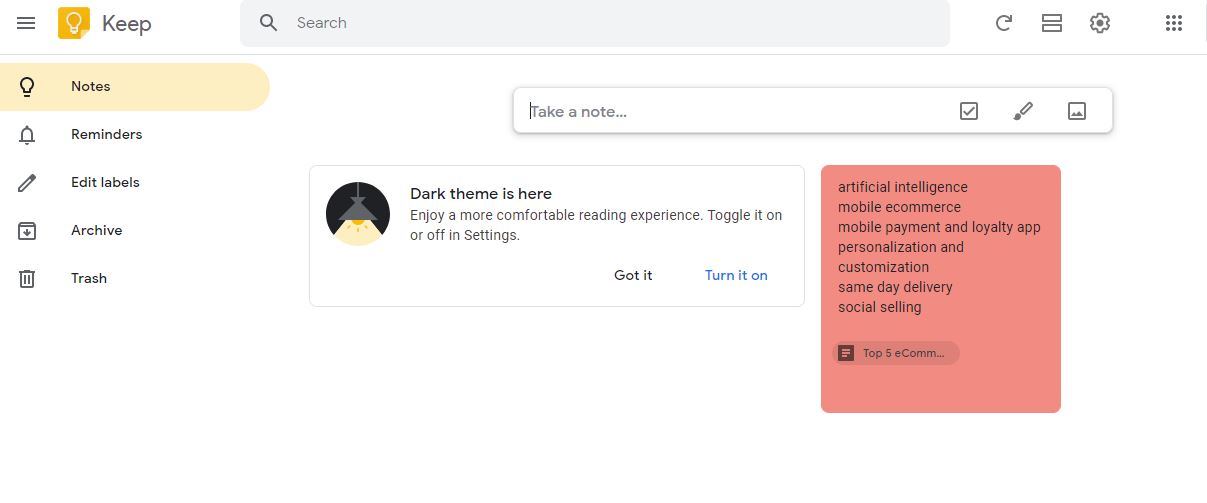 Survey and Feedback Tools
Google Forms is an out-of-the-box survey administration application that is a part of the Google Drive office suite along with Google Docs, Google Sheets, and Google Slides. It helps users create forms and polls and share within the organization with all of the features of collaboration and sharing found in Docs, Sheets, and Slides.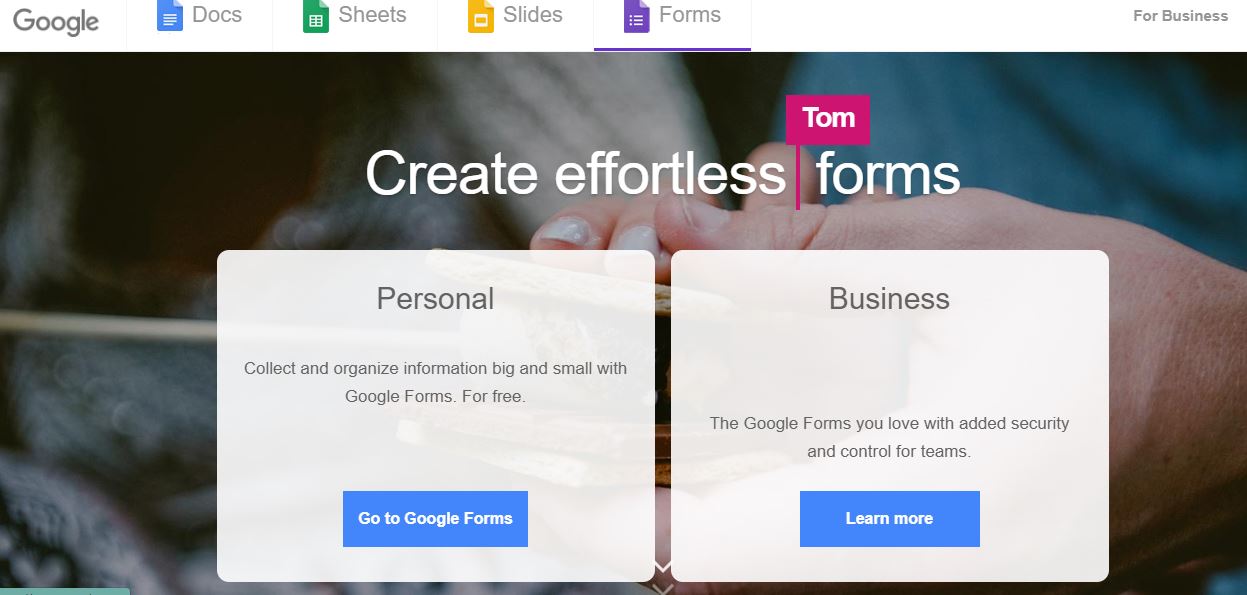 Survey Monkey is an online cloud-based survey development software. The company provides surveys and a suite of paid back-end programs. It helps users in creating simple to sophisticated surveys online and turning data into business results.

This is yet another example of a cloud-based survey and administration application that is highly used by businesses online. The best part about this app is that is features intuitive and interesting UI/UX and is a delight for the users to work in. With ready templates, straw polls, questionnaires and a mobile-handy approach, Typeform seeks to diminish the gap physical gap between employees.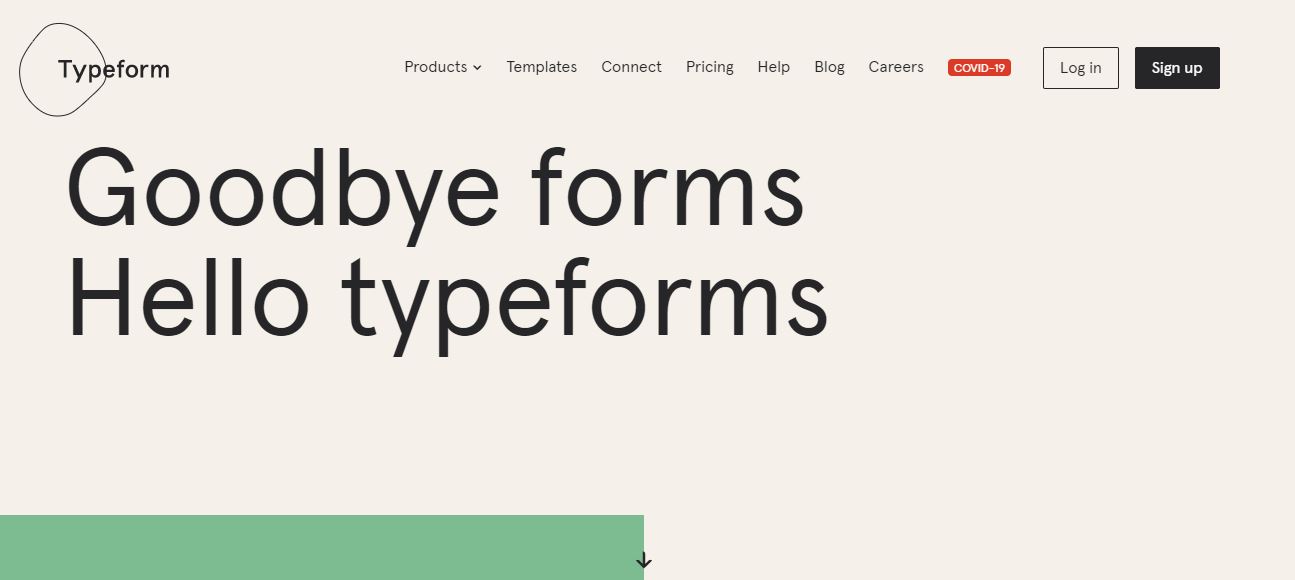 Dev and Design Tools
Github is an international company that offers hosting for software development version control using Git. It is a subsidiary of Microsoft and brings together the world's biggest community of developers to innovate, share, and create better software solutions. Github is a development platform and has a web-based graphical interface that helps open source applications as well as businesses to host and review code, manage projects, and build software alongside 40 million developers.

CodePen is a cloud-based developer community for testing and showcasing user-created HTML, CSS and JavaScript code snippets. It offers an online code editor and open-source learning environment, where developers can create code snippets, called "pens," and test them. With approximately 330,000 active users, CodePen is most used remotely, with all team members rarely meeting everyone together.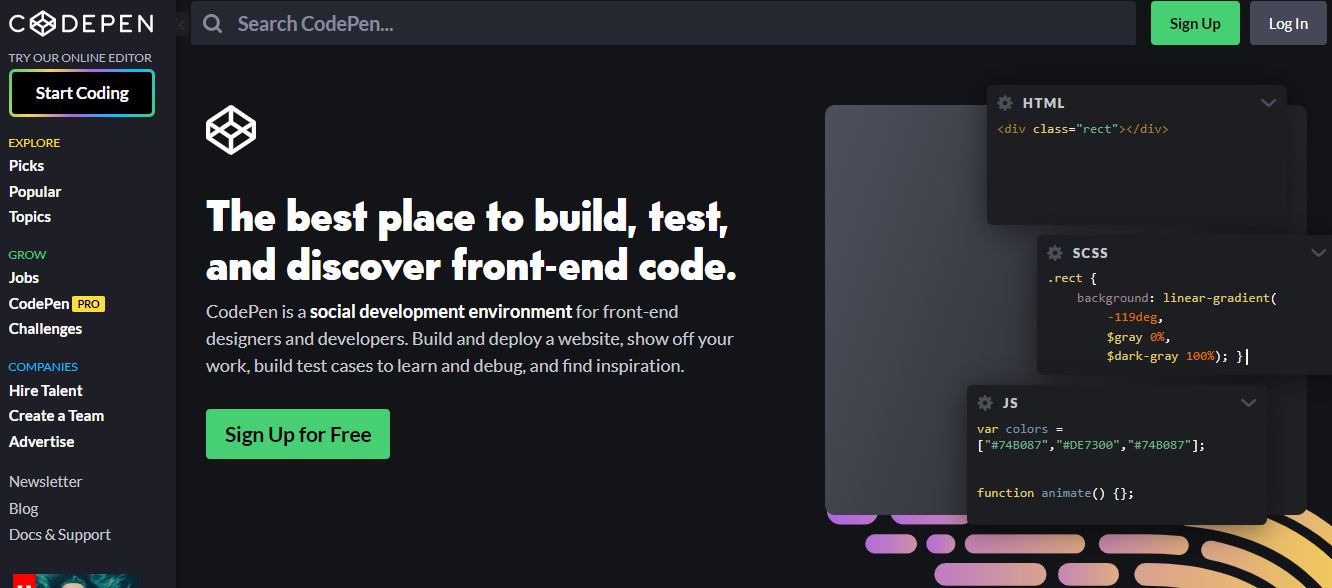 InVision is a digital product design platform that is used to make the world's best customer experiences through its processes. Created for designers, by designers, InVision is a prototyping, collaboration and workflow tool that gives its users the clarity and control of the entire design process. It allows users to efficiently and simply create interactive mockups for wireframes and designs. Being cloud-hosted, InVision streamlines all the design content and digital assets, thus, boosting efficiency significantly among the developers and digital creators.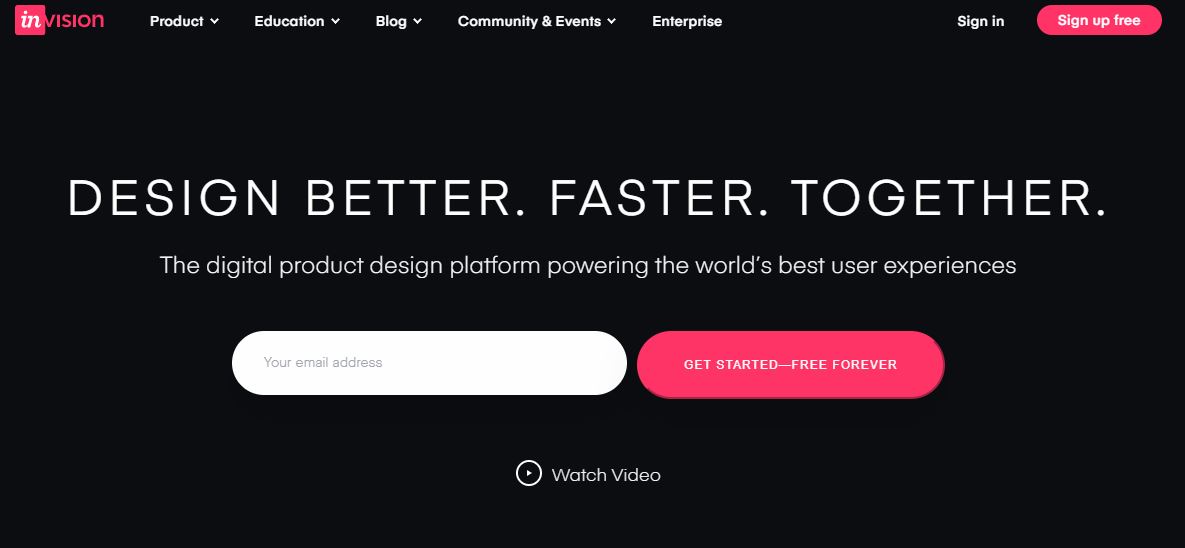 Bonus Tool
Milanote is a tool for organizing your creative projects into beautiful visual boards. Created to replicate the feeling of working on a wall in a creative studio – visual, tactile and sometimes a bit messy – Milanote is a great fit for freelancers in both the marketing and design spaces. Milanote has heaps of built-in templates to help you get started with a variety of different projects, from creating a moodboard to set out the visual direction for a project, to writing that perfect creative brief. Its sharing features make it a great option for those who regularly provide work to clients for feedback. Milanote's basic plan is available for free with no time-limit.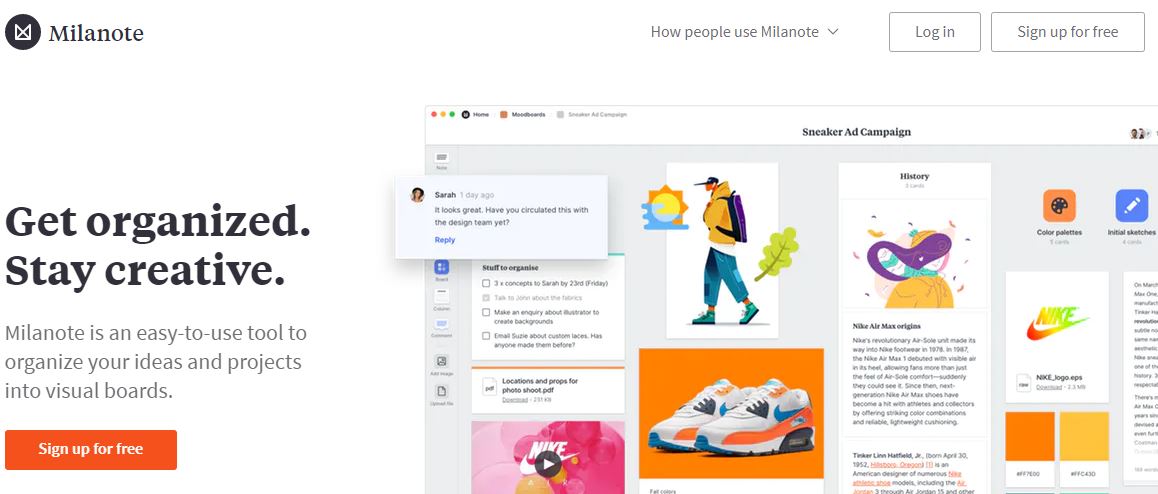 So, the above-mentioned are the top 26 productivity tools and apps that can help employees and organizations gain a competitive edge in the market in these times of remote working. While there are many such other tools that enhance the experience for a company or an employee, these tools are sure to bring consistency and trust in you and skyrocket individual and organizational productivity to another level.
See you until next time!
Stay Home. Stay Safe.
Get started with your B2B eCommerce store and gain a competitive edge in the market! Also, connect all your business applications under one single platform to automate the business process!
---

We offer a smart Integration Platform as a Service (iPaaS) solution – APPSeCONNECT, which connects multiple applications together and streamlines complex business processes. We also provide integrated B2B eCommerce solutions – B2BeCONNECT for platforms like Magento, Shopify, WooCommerce, etc. to help organizations delight their business buyers with robust B2B features.
You may also like:
5 Tips for Hiring Remote Employees – The Ultimate Guide
How Digital Transformation is Advancing during the Coronavirus Pandemic
How Artificial Intelligence can help Combat Coronavirus Outbreak