Overview on AppseConnect
APPSeCONNECT is a hybrid integration platform helps you become a more efficient online business by connecting your back-end ERP system to various other applications in your ecosystem, so that your data can move freely between applications giving you the benefit of seamless data synchronization between them.
With over 300 happy customers from 40+ countries, our platform has has matured over many years of incorporating best practices with 5500+ Man Months of R&D and 3500+User Feedback, taking care of your complex business processes.
APPSeCONNECT enables e-businesses to process web sales channel's information, like customers, orders, etc. through ERP system in almost real-time through a secure data exchange facility. It also feeds order processing and inventory updates from ERP system to the e-commerce website or marketplace stores, which in turn send real-time updates to the consumers.
APPSeCONNECT supports the following integrations: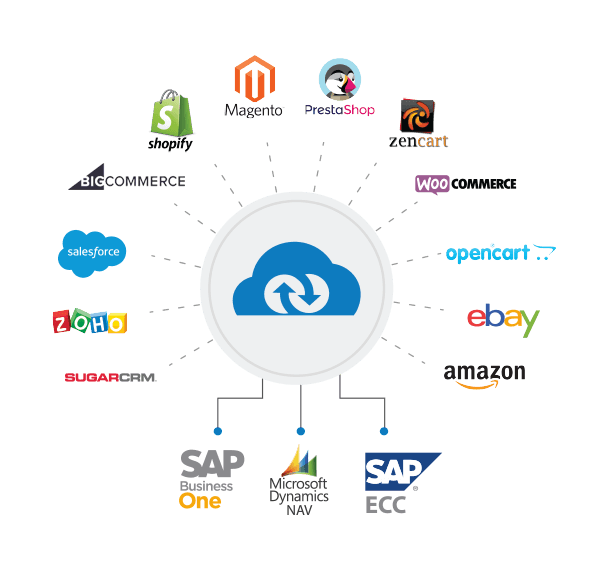 We are committed to support customer disruptive growth and thus work on a hybrid delivery mode, a unique combination of cloud and on-premise integration. The cloud platform will help the user to set up his business logic and have full business control from anywhere in the world and our on-premise agent app will ensure that business transactional and secured data is not shared with anyone, not even with us!
OR